What to do in Birmingham when you're on a budget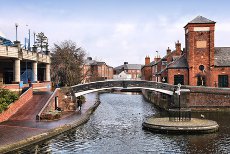 Like most other cities in the UK, Birmingham and its surroundings offers visitors as well as inhabitants a vast amount of things to do for free – you only need to know where to look. There's the right activity for everyone, ranging from outdoorsy entertainment to arts and culture. On a rainy weekend, you can explore the city's past in the Birmingham Museum and Art Gallery. If you want to tire out your toddler on a sunny Sunday, then a trip to Telford Town Park is certainly a good option. Should you be a student not knowing which job to pick, then why not try out your news presenter skills at the BBC Public Space?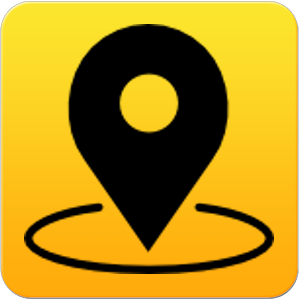 Free Things to Do in the Surrounding Area
Getting to Birmingham by Coach
You don't have to break the bank for a weekend getaway. If you want to discover all those free activities and events that are on offer in Birmingham, then you can book an inexpensive coach ticket to get there. If you don't live too far anyway, then you might be able to get a ticket for £1 through megabus. Even if you live on the other side of England or up north in Scotland, you're likely to find a cheap bus trip that will cost you less than £20. Simply make use of CheckMyBus to find the best option and explore Birmingham in all its facets.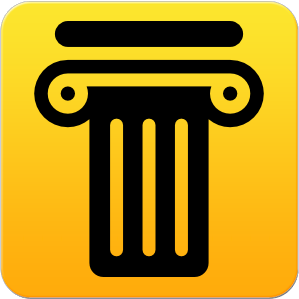 Culture and Arts in Birmingham
Birmingham Museum and Art Gallery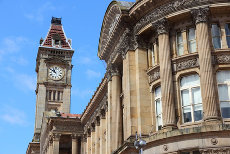 Address: Chamberlain Square, Birmingham, B3 3DH
How to get there by bus: Colmore Row or Edmund street
How to get there by train: Snow Hill station
Opening Times: Monday – Thursday 10am – 5pm
Friday 10.30am – 5pm
Saturday and Sunday 10am – 5pm
At the Birmingham Museum and Art Gallery visitors can gain an insight into the cultures of the world. While Egyptian mummies are a guarantee for goosebumps, the Anglo-Saxon gold collection of Staffordshire Hoard makes you wonder about all the hidden treasures of the world, which yet need to be unearthed. Lovers of fine arts need to make their way to the Pre-Raphaelite galleries, which house some of the most well-known pieces of this fascinating epoch. If you're with your kids, then don't worry about them being bored: The Mini Museum is specifically designed for visitors under the age of 5 and allows them to explore Birmingham's past in a joy- and playful way.
Museum of the Jewellery Quarter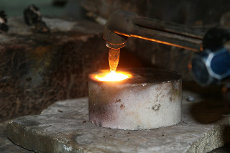 Address: 75-80 Vyse Street, Hockley, Birmingham, B18 6HA
How to get there by bus: Vyse Street
How to get there by train: Jewellery Quarter Station
Opening Times: Tuesday to Saturday 10.30am – 5pm
The Museum of the Jewellery Quarter is one of Birmingham's most popular tourist attractions. The exhibition is displayed in a perfectly preserved workshop and guided tours as well as live demonstrations will show you how handy craftsmen produced fine pieces of jewellery in past centuries. The museum uses an interactive approach, which is appreciated by visitors of all ages: In kids' workshops young visitors can put their skills to the test while older visitors have the chance to design and produce their very own piece of jewellery – a perfect and unique souvenir to take home from your trip to Birmingham.
Barber Institute of Fine Arts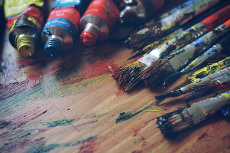 Address: Edgbaston, Birmingham, B15 2TS
How to get there by bus: King Edwards High School
How to get there by train: University
Opening Times: Monday to Friday 10am – 5pm, Saturday and Sunday 11am – 5pm
The Barber Institute of Fine Arts is the perfect place to go for fans of the European masters. You can see famous as well as lesser known works from painters including Monet, Van Gogh, Turner, Degas, Gainsborough and Botticelli. What's special about the gallery is that not only a tour of the permanent collection is free of charge but also every temporary exhibition. The building housing the collection is also used for readings, talks and concerts. In addition, workshops for kids encourage younger visitors to become creative themselves.
Birmingham Library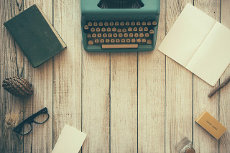 Address: Centenary Square, Broad Street, Birmingham, B1 2ND
How to get there by bus: Broad Street
How to get there by train: New Street Station, Snow Hill Station
Opening Times: Monday and Tuesday 11am – 7pm, Wednesday to Saturday 11am to 5pm (Full Service)
Birmingham Library is Europe's largest public library and has a lot to offer – not just for students working on term papers. There's changing exhibitions whose focus topics range from Shakespeare over poetry all the way to photography. In addition, Birmingham Library also offers free events including entertainment programmes for kids or free career advice for adult visitors. When you're there you should also make sure to take a tour: There's an official library app which you can download for free and which will allow you to use your own smartphone as an audio guide – no fees apply!
BBC Public Space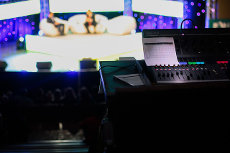 Address: The Mailbox, Wharfside Street, Birmingham, B1 1RF
How to get there by bus: Beneficial Building, Hill Street, Alexandra Theatre
How to get there by train: New Street Station
Opening Times: Mondays to Saturdays 10am to 5pm, Sundays 11am to 5pm
The BBC Public Space is basically an exhibition in a functioning TV and radio studio. Visitors can go there for free seven days a week and explore a vast amount of fun activities. For instance, you can see whether you'd be a good news or weather presenter and then rewatch your own footage at home. If you need inspiration, then take a look through the viewing windows, where you can see actual presenters at work. You basically get tomorrow's BBC today! A good souvenir is a photo of you with Doctor Who's Tardis – also, don't miss BBC Birmingham's very own Dalek.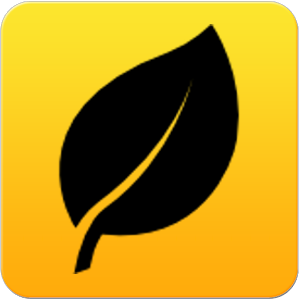 Nature and Leisure in Birmingham
Cannon Hill Park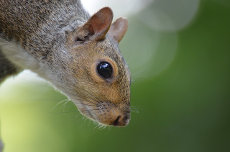 Address: 2 Russell Rd, Birmingham, B13 8RD
How to get there by bus: Edgbaston Road, Willows Road, Pershore Road, Bristol Road
Cannon Hill Park originally belonged to Miss Louisa Ryland, who decided to gift it to the city of Birmingham so that everyone could enjoy it. The park opened to the public in 1873 and has recently achieved Green Flag status, which means that it is officially regarded one of the best green spaces in the UK. At Cannon Hill Park you can enjoy a lovely day out, have fund hiring a pedalo boat or check out one of the tennis courts. Fishing on the main lake is permitted as well in summer. Should you need some refreshments, then you can either bring your own picnic basket or head to the Garden Tea Rooms.
Gas Street Basin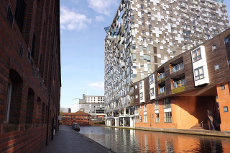 Address: Gas St., Birmingham B1 2JT, England
How to get there by bus: Brindley Place, International Convention Centre
If you want to learn more about the city of Birmingham but the weather is too nice to head to a museum, then you should take a stroll along the many canals of the city. There's many different walks, for which you can easily find maps online, so that you can pick the right distance for however much time you have. Make sure to visit Gas Street Basin, which used to be the spot where the Worcester & Birmingham Canal and the Birmingham Canal Main Line met. The area around the famous basin is a rather lively one and offers numerous bars, cafés or little alleys for you to explore.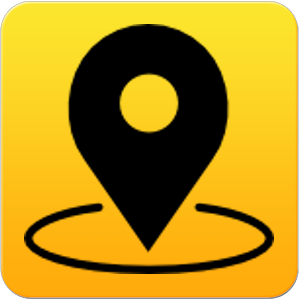 Free Things to Do in the Surrounding Area
Lickey Hills Country Park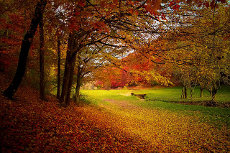 Address: Warren Lane, Rednal, Birmingham, B45 8ER
How to get there by train: Barnt Green
Opening Times: Monday to Saturday 8am – 4pm, Sunday 8am – 6pm
Family fun across 524 acres promises Lickey Hills Country Park, which is situated about 10 kilometres south west of Birmingham's city centre and which can be easily reached by train thanks to frequent services from New Street Station and Redditch. You can go for a walk, opt for horse riding, go off-road cycling or simply enjoy a nice day out. Kids' entertainment is a priority at Lickey Hill: There's a huge adventure playground, free table tennis and a try-golf course. If you want to find out more about the different flora and fauna available at Lickey Hill, then you can take a tour with the Birmingham Parks Ranger Service.
Telford Town Park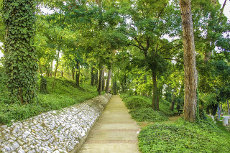 Address: Hinkshay Rd, Telford TF3 4EP
How to get there by train: Telford Central (then walk 1.4 km or take a bus to International Centre)
Opening Times: Open 24 hours
Kids and adults alike love Telford Town Park because the variety of activities is basically unlimited. For starters, there's numerous play areas including a little water park. Family fun is also guaranteed playing adventure golf or discovering the town park from 40 feet above the ground on the aerial ropes course. You can also hire a fishing rod and take your kids to one of the lakes. Some smaller fees might apply for specific activities but entrance in general is free so that you can easily adapt your trip to your budget.
RAF Museum Cosford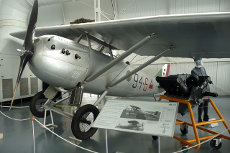 Address: Shifnal, Shropshire TF11 8UP
How to get there by train: Cosford (regular services from Birmingham)
Opening Times: March until October 10am – 5pm, November until February 10am – 4pm
If your kid (or you yourself obviously) is into planes and aircraft, then a trip to the RAF Museum in Cosford is a must. You can see more than 70 aircraft on display alongside numerous old tanks, cars and vintage motorbikes. While the entrance itself is free, some fees might apply for more interactive parts of the exhibition such as for the 4D Experience, in which you can experience first-hand how it would be like to be an airfighter. Another highlight of the exhibition is the Fun 'n' Flight area in which kids can learn what makes an airplane fly and see for themselves whether they have what it needs to become a real pilot.
Redwings Oxhill Horse Sanctuary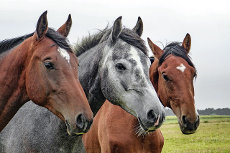 Address: Banbury Rd, Kineton, Banbury CV35 0RP, United Kingdom
How to get there by car: via the A422
Opening Times: Friday to Monday 10am – 4pm
The Redwings Oxhill is home to about 90 rescued horses, which is why it is the perfect destination for a day trip for animal friendly families. You can get to know the horses, ponies and donkies and staff will be happy to give you a guided Walk and Talk tour. For some refreshments, check out Redwings Oxhill's café. Before heading there, you should also make sure to check their schedule to see whether there's a special event on. If you're luck you might catch a rescued pony's birthday party!