The most common questions and answers for travelling by intercity buses in the UK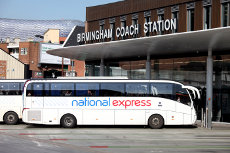 Opting for the coach is not only the cheapest way to travel the UK, but also the most eco-friendly alternative. Apart from that, you also get a whole lot of comfort because most coach companies provide their customers with free WiFi and plenty of power sockets to insure that a coach trip is not a waste of time but that time can be used efficiently. Before you buy your ticket now, however, there might still be questions unanswered regarding the booking process, payment methods, cancellations of bookings or the luggage allowance of the different providers. But that's no problem! We're here to answer all of these questions for you.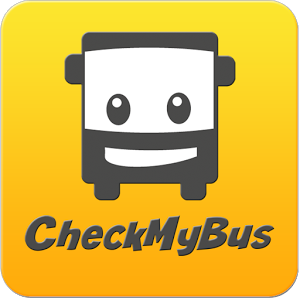 Do you have any specific questions about taking a coach to travel through the UK or beyond? The following FAQ is supposed to provide a detailed list of categories which contain the answers to all of your questions.


A. Booking, Changing a Reservation, Cancellation Policies
D. Children, Adolescents and Students
E. Senior Passengers and Passengers with Disabilities
F. On-Board Features, Service and Comfort


A. Booking, Changing a Reservation, Cancellation Policies
1. How do I use CheckMyBus to book a coach ticket in the UK?

CheckMyBus is a search engine for buses and coaches. All you need to do is to type in your preferred point of departure and destination as well as the date of your journey. You will then be presented with a list of possible coach options provided by different companies. In addition you will get all the information you need: the current price, the location of the bus stops, departure and arrival times, the travel time as well as an overview over the comfort features available on the individual journeys. Should there not be a bus connections, you can expand the radius to check for possible bus stops in the vicinity. Furthermore, you can also get results from carsharing agencies as well as railway companies. Once you have found your trip, you can click on "View Deal" and you will be automatically redirected to the respective company's page, where you can buy the ticket.
2. Where can I buy a ticket?

The easiest way to get a ticket is to book it online. Most companies will send you the ticket via e-mail as e-ticket, which means that you don't even need to print it out. All you need to do is to have it on your smartphone display and show it to the conductor or bus driver. In addition to that you can buy tickets at larger bus stations such as Victoria Coach Station in London or Buchanan Bus Station in Glasgow.
3. Is it cheaper if I buy a coach ticket online?

It's also good to know that tickets on the internet tend to be cheaper. Some ticket types, like the National Express funfares for example, are exclusively available online and allow you to save a lot of money. You can use our search engine to check for all funfares or other offers like the £1-megabus-tickets. It might also be beneficial if you take a look at our deal-pages to check for current bus and coach deals.
4. How can I pay for my bus ticket?

Most coach companies in the UK provide convenient online payment methods. Buying a ticket via credit card is the most common payment methods, with Visa or Mastercard being accepted basically everywhere. In order to provide a good selection of payment methods, larger providers such as National Express and Terravision also allow you to pay via PayPal.
5. Can I change the date or time of the reservations? Will fees be charged?

This differs from company to company. The Scottish provider megabus, for instance, allows for changings up to 24 hours prior to departure whereas with German provider FlixBus you can easily change your booking 15 minutes before you were supposed to get on the bus. In addition, megabus charges an administration fee of £1 while you can change your FlixBus reservation for free. National Express will ask for £5 if you want to change the date of your reservation. Some airport transfer services, such as Aircoach, also allow you to take an earlier bus if your flight arrives early. This, however, is only possible if the bus is not fully booked.
6. Can I cancel the booking and get a refund?

Some providers allow for cancellations, while others don't. At Terravision and megabus, for example, refunds are not available. With National Express, on the other hand, you can cancel a booking but you will have to pay a cancellation fee of £5. It might be different, however, if you have booked a funfare from National Express. These ticket types are non-refundable. The German coach company FlixBus allows you to cancel a booking, but you won't get a refund – instead you will receive a voucher which can be used for your next journey.
7. I have lost my coach ticket! Can I get a new one?

This might be a bit tricky. Usually it's the customer's obligation to take care of his or her ticket and to present it to the conductor or bus driver when asked for it – no matter if it's an e-ticket or a printed one. However, asking is for free: So if you can still remember your reservation number or any other significant details we recommend you contact the coach company directly.
8. Where can I find special offers, promo codes or other deals?

We take care of that for you. On our blog we always inform you about current promotions or sales of the individual bus companies so that you never miss an option to travel for as little money as possible. Simply check back from time to time or whenever you need it: With a bit of luck, there's a good offer available from FlixBus, National Express, megabus or other UK-based or international coach companies. Take a look at current bus and coach deals.
B. Luggage, Bikes and Pets
1. How much luggage am I allowed to take on board of the bus or coach?

Taking a fair amount of luggage on board is usually not a problem when you take the coach. For example, National Express allows customers to take two medium sized suitcases (70cm x 30cm x 45cm), each no more than 20kg. In addition, a small sized handbag is allowed on board. However, the weight and size of a suitcase varies from company to company. By contrast, megabus UK permits 25kg in total for luggage in the hold and 1 small piece of luggage that can fit under the seat in front of you.
If the suitcase exceeds the maximum standard or you want to carry musical instruments or large boxes etc. on board, an additional fee will be charged. Please also have a look at the respective company's luggage policy to check which type of luggage is allowed on board. It's also good if you inform the respective coach company about the XXL-sized luggage beforehand to make sure that there's enough space for it.
2. Can I take a bike with me?
Unfortunately, due to a limited capacity of a coach, the UK bus providers usually do not accept bicycles on board. An exception to the rule is the bus operator Aircoach, which allows you to take your bike in case there's enough room for it. However, National Express allows you to take a folded one with you as long as it is wrapped properly in a hard case or padded bag. According to its luggage policy, a bicycle will be counted as one suitcase. The situation is a bit different if you want to take a bus on the continent: Most companies there have no problem with you taking your bike, including FlixBus, Berlin Linien Bus or Postbus. However, you will have to pay about £7 to £10 for taking a bike.
3. Can I take my pet on board with me?
Unfortunately, you cannot take your pet on board of most of the UK's buses. This has to do with the fact that other passengers might be allergic or might feel disturbed by it. Assistance dogs for passengers with disabilities are excluded from this rule, of course.
4. What should I do if I lose something or leave my luggage on the coach?
It's usually the passenger's obligation to have a close eye on his or her belongings. However, mishap could occur to anyone. If you happen to discover that you lost an item or your luggage on the bus or at the station, you can resort to the customer service hotline of the coach company. Please have your ticket number at hand when calling. You can also go to the pick-up or drop-off station offices or info desks to ask whether the item you lost showed up there.
C. Departure and Delay
1. Where does my coach depart from?
If you have used the CheckMyBus search engine to find a suitable connection, you can click on the little "+"-sign to the left of every single search result. Not only will you get the exact addresses of the two bus stops but you can also check them out on a map to know exactly where to go.
2. When should I arrive at the bus station?
This depends less on the company and more on the size of the city you depart from. At larger stations such as London Victoria Coach Station, you're required to be there at least 60 minutes prior to your departure. In general, however, being there 15 minutes prior to departure serves as a good rule of thumb.
3. Can I get a refund or a new ticket if I miss the coach?
Unfortunately, the rules are fairly strict. It is your obligation as a customer to arrive at the station punctually. All the intercity buses usually depart on time. If you happen to miss your scheduled coach, you need to book a new ticket and no refund is available. However, if this is caused by the delay of your flight, National Express, Aircoach and Terravision will arrange for you to board the next bus on selected routes.
4. What if the service is delayed or cancelled?
If the service is cancelled, then the bus providers will offer you a refund or pay for alternative modes of transport. The easy way to claim it is to send them an e-mail with your booking details. If a service is delayed, however, you will not be entitled to a refund. In order to keep track of potential delays it's good to check the respective coach company's social media: most of them, such as megabus and National Express, use Twitter or Facebook to inform their customers of any delays.
D. Children and Adolescents
1. Is my child allowed to take the coach on its own?
Theoretically a child is allowed to travel by coach unaccompanied. However, there are strict rules and regulations about it. A child is allowed to travel alone with megabus UK and National Express if they are older than 14 years. Proof of age will be required before departure.
2. Are there discounts for children?
Yes. Sometimes taking the coach is free for a child under 3 years that is accompanied by an adult. However, check for the exact details on the respective bus provider's page. With megabus, for example, a seat for the kid is not included. So if you want to stay safe and take a booster seat, you'll have to buy a ticket for your toddler. With FlixBus, children under the age of 5 travel at a discounted rate. The Irish bus company Aircoach allows children under the age of 5 to travel for free and for travellers from 5 to 12 years of age a reduced child fare is available. If you're a frequent traveller, then buying a National Express Coach Card for young customers might be a good option. For £10 a year or £25 for 3 years you can get 10 per cent off every trip if you're a full time student or between 16 and 26 years of age.
3. Can I bring a baby car seat with me on a coach?
We highly recommend you bring a baby car seat that fits your child's age and is also compatible with the seat on board. However, some UK coach companies like National Express also provide booster seats for children between 4 and 11 years of age. Please note that before taking a baby car seat on board, you have to make sure your child is already included on your ticket booking.
4. Can I take a pushchair on a coach?
Yes, you are allowed to take a pushchair with you in most of the cases as long as it can be folded and put inside the hold. This service is usually free of charge.
5. Is there a discount for students?
Bus providers in the UK often do not only offer very economical special deals to attract customers, they also offer discounts for students who are members of a national union of students (NUS or NUS extra). National Express also offers the Young Person's Coach Card to customers between 16 and 26 years: If you buy it once for £10 a year, you get 10 per cent off on every coach journey.
E. Senior Passengers and Passengers with Disabilities
1. Are there discounts for senior citizens?
On 31 October 2011, the UK government banished the funding scheme, which cut off 50 per cent of the price for passengers over 60 years. Besides, National Express offers a Senior Coach Card for customers over 60 years. On top of that, National Express and megabus UK provide free journey within Scotland for Scottish Entitlement Card holders (over 60s and disabled passengers).
2. Are there discounts for passengers with disabilities?
Unfortunately, so far only National Express offers a Disabled Coach Card for customers with disabilities to save cost. But if you have a Scottish Entitlement Card you can enjoy free journeys with megabus UK and National Express within Scotland.
3. Can I take my wheel chair on board of a coach?
Most of the major UK coach providers can serve passengers with disabilities on board. Nevertheless, you will have to inform your bus provider ahead of time about your travelling plan. Ticket booking for customers with disabilities or restricted mobility requires early reservation through a service hotline at megabus UK instead of direct online booking. If you travel with National Express, you are supposed to contact the customer service at least 36 hours before departure. You can find more information on conditions for disabled travellers when you click on the following link: Accessibility on the coach.
F. On-Board Features, Service and Comfort
What are major amenities on board of an intercity bus?
Apart from cheap prices and eco-friendliness, service and comfort are very important feature in the coach industry. In order to make your coach journey more comfortable and pleasant, most of the bus providers in the UK make constant efforts to improve their on-board services and amenities.
Restroom and Toilet
Most of the intercity buses are equipped with restroom and toilet facilities. Besides, for long distance or overnight coach trips they will make a stop at service stations, too.
Power Sockets
Are you worried that your mobile phone will run out of battery before you reach your destination? Major UK bus providers are devoted to adding power sockets to their intercity buses to make your coach trip more enjoyable and worry-free. For instance, you can enjoy this free service on board of some of the National Express and FlixBus vehicles just now.
Free Wi-Fi
Some intercity buses like megabus UK, FlixBus and National Express offer free Wi-Fi service along the journey, so that you can browse the web or do some work on the go.
On-Board Entertainment: MediaCentre
It might not (yet) be the standard in the UK but on the continent numerous coach companies such as FlixBus, DeinBus.de and Postbus offer a free of charge MediaCentre. This allows you to access e-books or to stream current movies, tv shows and music to your own device and enjoy them on the go. FlixBus, for example, offers a connection from London to Paris: So why not book an inexpensive coach trip and put this modern comfort feature to the test?
Air-conditioning
We know… It's not hot that often in the UK, but air-conditioning might still come in handy on some day. No matter if you are travelling in summer or winter, most of the bus providers in the UK have air-conditioning facilities on board, guaranteeing for an invariably cosy temperature on board during your trip.
Reclining Seat
You want to take a nap during your coach trip but you hate sleeping in a sitting position? Doesn't matter, all the seats on the intercity bus are flexible and can be reclined so you can lean backwards anytime you want to. Some seats are even equipped with small tables for you to put your food or laptop on.
Above are the most frequent questions about intercity bus travel regarding booking a ticket, departure time, luggage policies, children and student discounts, passengers with disabilities and amenities on board. We sincerely hope you found the answers to all of your questions and wish you a great coach trip within UK or beyond!
Should any questions remain, please visit our Support Page or leave a comment below and our support team will get back to you as soon as possible!
Share this post: