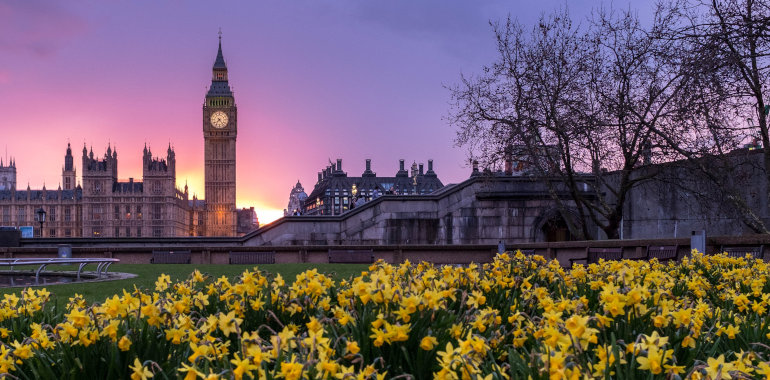 From England's cosmopolitan cities and pristine countryside to Northern Ireland's dramatic coastline, Scotland's famous highlands and the beaches of Wales, each region in the United Kingdom offers so much to any type of traveller. What's better is that the country's comprehensive coach network extends throughout the UK and is one of the cheapest ways to discover the beautiful country.
The four nations of the UK and their corresponding regions all offer rich and unique cultures with plenty to see, both on and off the beaten path. Are you more interested in London's famous landmarks or would you prefer the quiet hiking trails in Scotland or Wales. No matter what you're after, CheckMyBus will help you plan the perfect trip!
England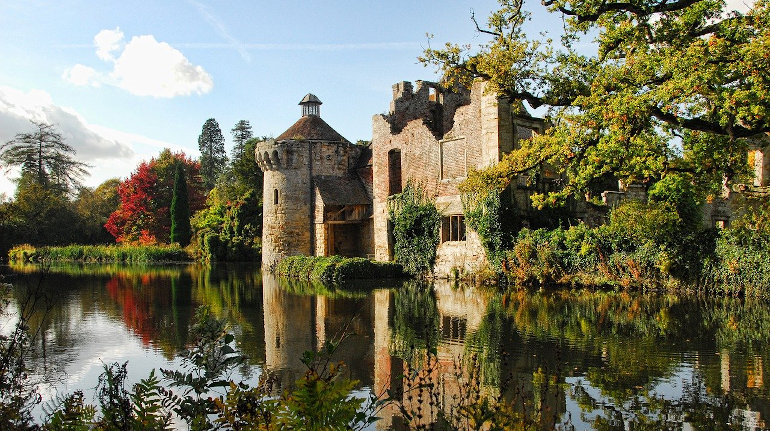 Regions in England include:
Big Ben, the Tower Bridge, St. Paul's Cathedral and Buckingham Palace spring to mind when thinking of London's vibrant cityscape. The multicultural megacity is one of the largest cities in Europe and draws in tourists from all over the world. However, there's far more to England than its lively capital city. From the ancient Roman baths in the aptly named Bath to the historic city of York and all the quaint towns in between, there's so much to discover in Britain's largest nation.
England is also home to so many wonderful national parks, such as the Lake District near Keswick, the sprawling New Forest once William the Conqureror's royal woods, and the expansive Yorkshire Dales. If you're itching to visit a beach during the summer months, then visit Bournemouth's sandy stretch, named one of Europe's best. Simply driving past the English countryside will likely leave you in awe.
England is very well connected by bus, whether you'd like to travel from London to Ipswich or from Bournemouth to York. Coach companies, such as National Express and megabus offer connections between all its major cities and many towns in between making it easier than ever to get around.
Wales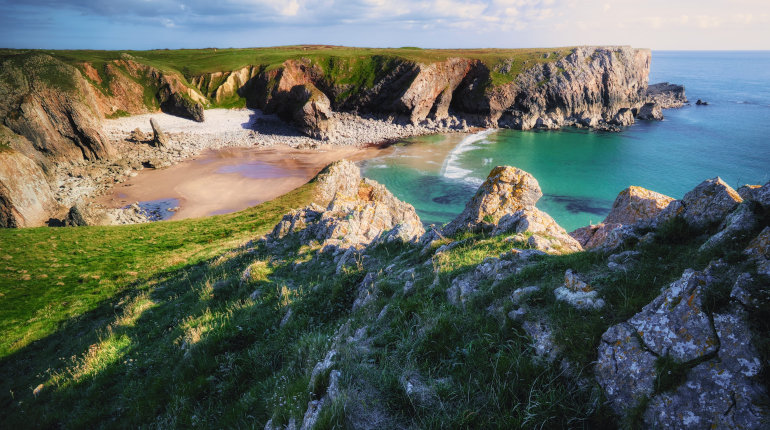 Regions in Wales include:
Hidden waterfalls and serene river valleys are scattered along England's western neighbour, Wales. There are so many natural trails to explore, that even the most experienced hiker might not know where to begin. Untamed islands off the coast are home to important wildlife sanctuaries and peaceful nature is always within reach.
In Wales, a visitor could visit a different castle each year and still not see them all. Cardiff Castle is particularly impressive. From charming ruins to fully restored museums, there's a full range to see. Mysterious stone structures called dolmens long predate the medieval castles and villages.
Looking for a beach holiday? While Wales might not have a tropical climate, it does have some of the best beaches in Britain with white sandy beaches, particularly around Swansea in the south. After visiting Wales, you're bound to leave with a sense of "hiraeth" which means a longing for the green grass of home.
Scotland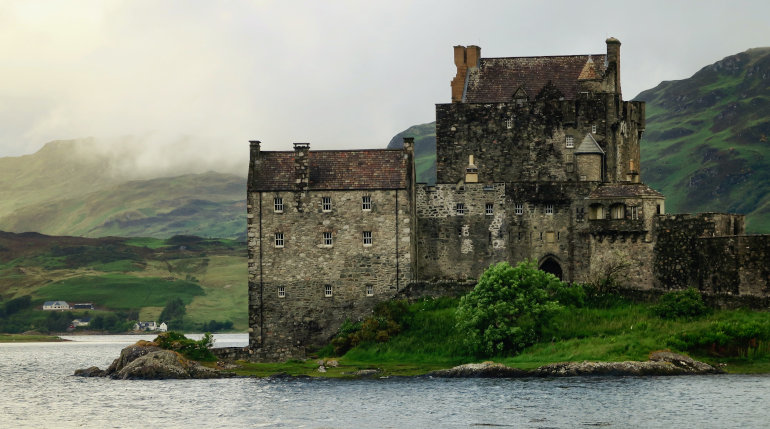 Regions in Scotland include:
With a rich history marked by numerous castles sprinkled across its countryside, Scotland exudes a spellbinding charm. From the stunning stone architecture of its capital city Edinburgh to the sublime views from the famous Highlands, the northern region offers a distinctly unique experience. Don't take our word for it! Poets and lyricists, such as Robert Burns and Emeli Sandé have taken inspiration from the gorgeous landscape.
Scotland is an outdoor enthusiast's dream come true as the home of some of the largest wilderness areas in Western Europe. From the impressive Sentinels watching over the northern coast to the massive lochs scattered around the country and of course the famous Highlands, Scotland is a paradise for any hiker. You can even go kayaking by the seal-haunted isles or lose yourself in the sublime scenery of the Cairngorms.
The country is well connected by bus and it's easy to get near famous landmarks. For example, you can take the bus to Inverness and use regional transport to get to Loch Ness. Maybe Nessy will even pop out to say hello!
Northern Ireland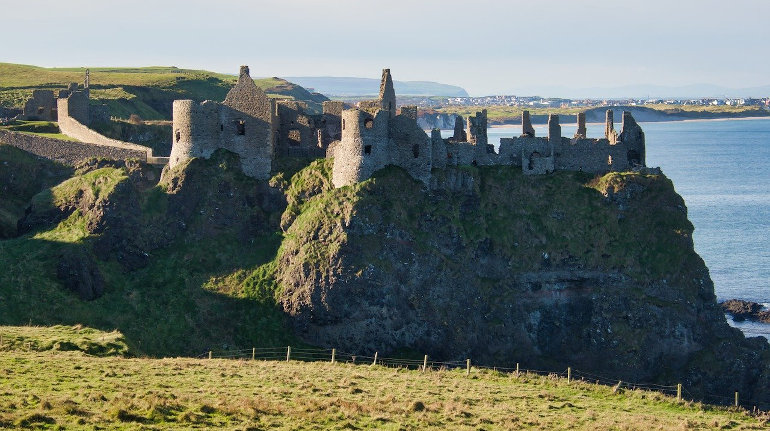 Regions in Northern Ireland include:
Stunning scenery, a booming culinary scene and charming towns, Northern Ireland has it all! Perhaps its most famous region is the Giant's Causeway which is close to the capital city of Belfast. Near the border with the Republic of Ireland are the impressive Marble Arch Caves. The impressive network of subterranean caverns span 16 kilometres.
Do you love animals? Then check out the puffin colonies! Mostly located on Rathlin Island, the region boasts one of the UK's largest seabird colonies.
Are you a TV junkie? Several famous TV shows and movies were filmed in Northern Ireland including HBO's Game of Thrones, Artemis Fowl, Derry Girls, Good Vibrations and The Lost City of Z. Visit some of the locations from your favourite media. Who knows, you might have a celebrity encounter while at one of Belfast's charming pubs!