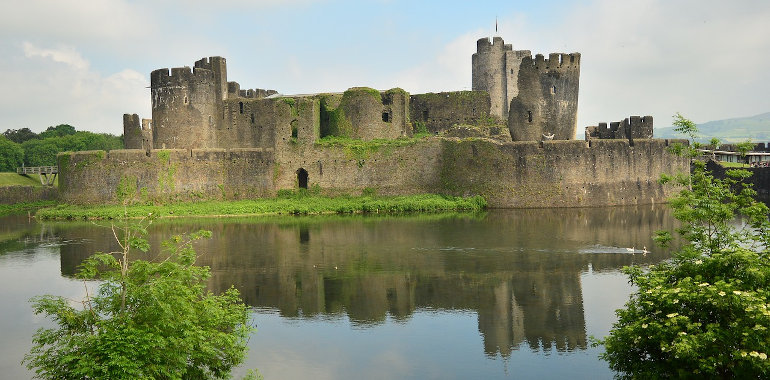 South east Wales not only harbours the capital city of Cardiff but also features some of the country's loveliest scenery. From stunning coastline to dramatic valleys and lush green forests, there is so much to discover! Travel along the Glamorgan Heritage Coastline and visit vibrant communities along the way through the serene Wye Valley.
What's even better is that it's all easily accessible by coach. The region is well connect with many daily routes between London and Cardiff, just a three-hour distance. Coach companies, such as National Express offer frequent journeys from airports, such as London Victoria Coach Station, Gatwick Airport or cities like Bristol, Leicester and Birmingham to Welsh cities like Cardiff, Newport and Chepstow.
While south east Wales offers no shortage of sights to see, here are some of our top recommendations when visiting!
1. Cardiff Harbour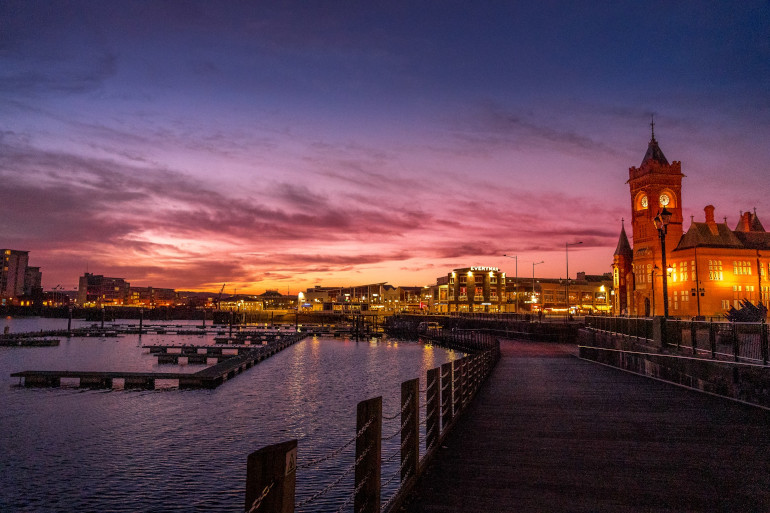 Cardiff Bay was once one of the UK's busiest ports and one of the largest in the world, exporting 10 million tons of anthracite each year. Since then, the harbour has been extensively redeveloped with commercial buildings, eateries, shops, boat tours and entertainment venues. There are also numerous parks, such as the Cardiff Bay Wetlands Reserve and a man-made water rafting trip. The Norwegian Church is one of the landmark buildings on the waterfront, and a great place to walk or ride your bicycle around.
Getting There:
Once You're There:
2. Cardiff Castle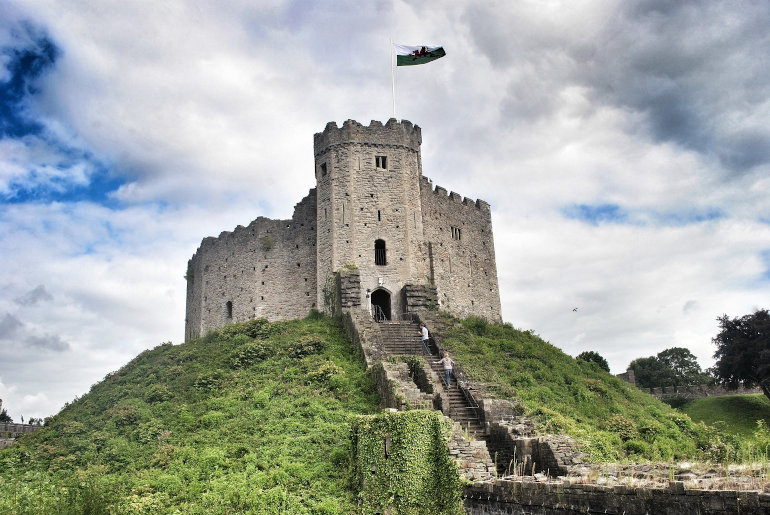 No visit to South east Wales is complete without a trip to Cardiff. The Welsh capital offers the perfect blend of history and culture. In the heart of the city is Cardiff Castle with high walls that mark the northern boundary of the city centre. With nearly 2000 years of history, the castle has served as a Roman garrison, a Norman keep, a lavish Victorian home and a bomb shelter during World War 2. Its grounds offer a sublime panoramic view of the city. While the interior isn't currently open to the public, visitors are stil welcome to stroll its green spaces free of charge.
Once You're There:
3. Chepstow Castle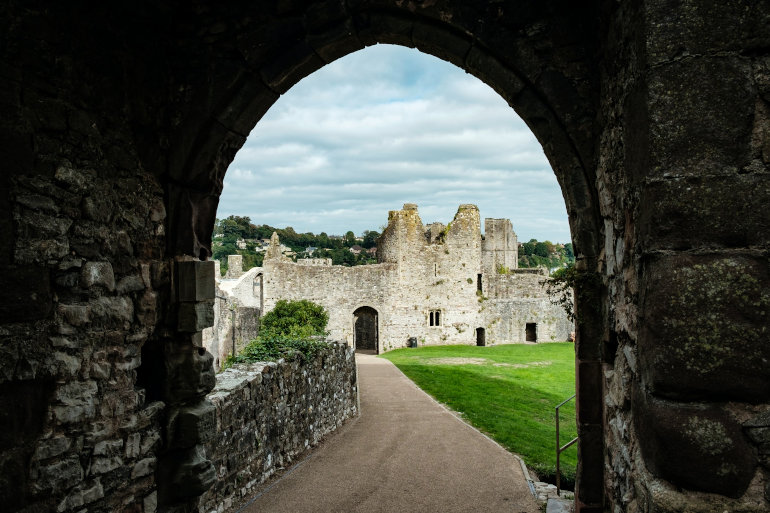 Roughly 32 miles from Cardiff and 18 from Bristol, the town of Chepstow is home to Britain's oldest post-Roman stone castle. The structure stretches out along a limestone cliff over the River Wye, and was once home to some of the wealthiest and most powerful men during the medieval age. Once you've explored the castle, visit the historic high street and let the old architecture carry you back in time.
Getting There:
4. Tintern Abbey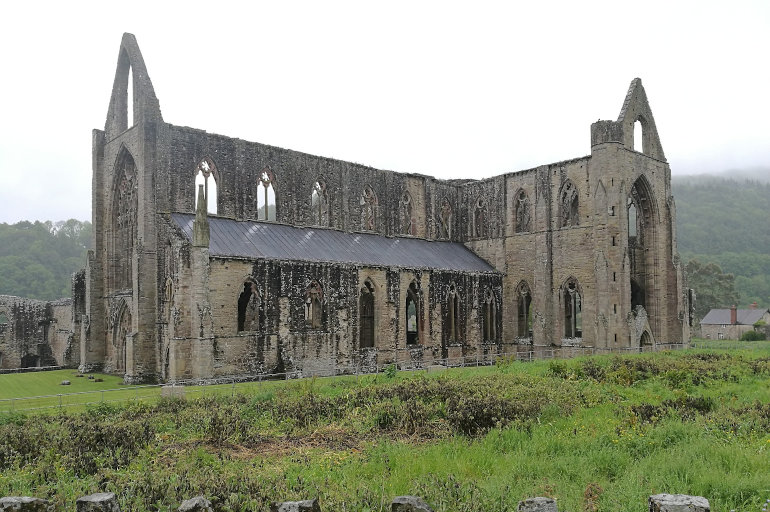 Located in the quaint village of Tintern next to the River Wye, Tintern Abbey is worth a visit when you're in the area. This 12th century Cistercian Abbey can easily be reached by bus or even bike and is only six miles from Chepstow. The Offa's Dyke Path goes up to an area known as Devil's Pulpit which rewards hikers with amazing views.
Once You're There:
5. Wye Valley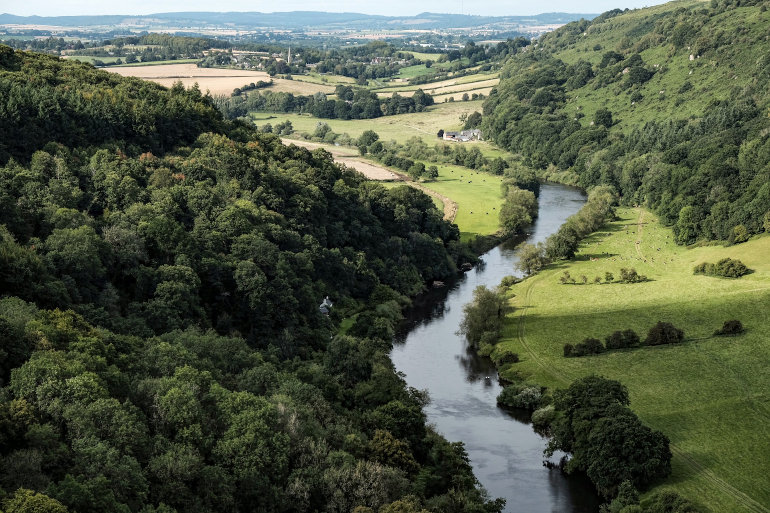 If you're looking for a calm and tranquil reprieve in nature, Wye Valley is the perfect place. With outstanding natural beauty, Wye Valley's mix of spectacular limestone gorges and lush forests are sure to impress. You can walk to the valley from Chepstow Castle's car park to Monmouth via the Lower Wye or take a boat tour on the river. The views from Devauden and LLansoy will take your breath away, and the pristine woodlands will make you feel like you're in a fairy tale.
Getting There:
Once You're There: