In this guide we have collected all the answers to the most frequently asked questions about travelling by coach. Find all the information you need on how our search engine works, what you need to do in the event of ticket cancellations or changes, how you should generally behave when travelling with pets and what services are generally available on our partners' vehicles.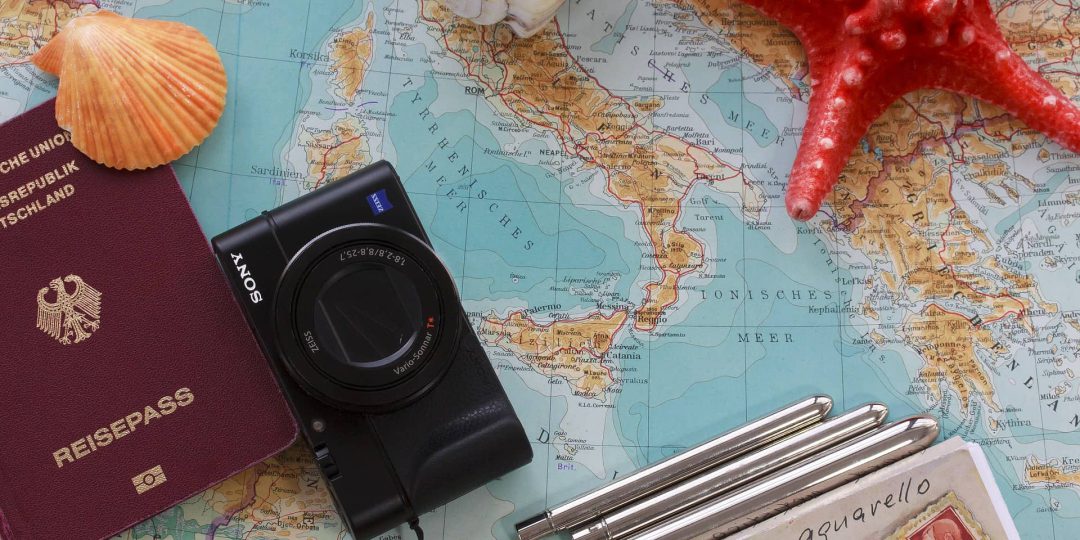 A. Ticket Reservation, Modification and Cancellation
1. How can I find the right coach for me with CheckMyBus?
Searching for a bus through CheckMyBus is very easy: to search for a ride, enter the city you want to start from, the destination and the date you want to travel in the search bar on the home page of our website. You can also enter a return date and the number of passengers you are looking for. Once you have entered these details, click on the yellow button to the right of the "Search…" bar, and within seconds all the results will be displayed.
Now that you are on the results page, all you have to do is search for the most suitable route for you. However, this can be difficult on certain busy routes, as the results page will show you possibly dozens of coaches. You can use our filters to further narrow your search, which you will find in the left-hand column of results. With the filters you can change the order in which the results are displayed, decide which price range you are interested in, the departure time and much more!
Once you have decided on your filters, all you have to do is decide on your preferred route from the remaining results. To further help you in your choice, in each result we show all the free or paid services offered by each company. CheckMyBus works with many British and international companies, including National Express, FlixBus, an megabus, so you will be spoilt for choice for the most common routes.
2. How can I book a ticket for my bus journey?
After comparing all the results and choosing your preferred route, simply click on the yellow button on the right "View offer" and you will be redirected to the page of the chosen coach operator, where you can finally book your ticket online. Confirmation of your booking, and therefore your ticket, will be sent to you by e-mail (according to the regulations of the bus company). We also recommend that you always check your spam folder.
3. Can the price of the ticket vary from the price indicated on the internet? Can I buy my ticket directly from the coach driver?
We at CheckMyBus recommend booking your ticket online, not only because you are guaranteed a seat, but also because you tend to pay less. If you buy your ticket directly from the driver, you risk not only paying more, but also not finding a seat on the bus, as tickets sold by the driver are limited.
4. How will the payment of the ticket be made?
Most bus companies provide online payment. Many companies accept payment by credit card. The different credit cards accepted are often Visa, MasterCard and American Express. With some bus companies you can also pay via PayPal.
5. How can I change/edit the date/time of my ticket?
CheckMyBus, as mentioned, acts as a search engine, and when a journey is chosen, you are redirected to the corresponding company's website to make the booking. This means that if you want to change the date or header of your tickets, you have to contact the company directly, without going through us. Please note that each company has different rules regarding changes, so that additional fees may apply.
6. How can I cancel my ticket reservation?
Some bus companies allow cancellation without penalty. However, cancellation may vary depending on the fare chosen. Please note that some fares cannot be cancelled free of charge. Some major companies allow online cancellation, while others require communication by e-mail or telephone. We recommend that you read the cancellation conditions carefully.
7. I have lost my ticket. What do I do?
Having booked directly with the coach operator, please get in touch with the respective bus company. We are sure they will help you in any way they can – so keep calm and a cool head 🙂
8. Is it necessary to print the ticket?
We recommend that you print out your booking confirmation. However, today's technology also allows you to view your tickets on your mobile phone or tablet. By showing the QR code, the bus driver can – thanks to software – decode the QR code and thus have all the relevant details on your ticket.
9. Where can I find information on promotions and special offers?
Given the wide choice of bus connections, bus companies do not shake hands, but respond to the competition by offering great deals. It is mostly the big bus companies, such as National Express, FlixBus and megabus, that offer promotions and prices that are more than affordable. CheckMyBus keeps you up to date with all the offers and promotions! We do our utmost to ensure that our customers find the cheapest ticket for their coach journey. By comparing prices using our search engine, you will not only be able to find the cheapest bus company in the UK, but also in foreign countries.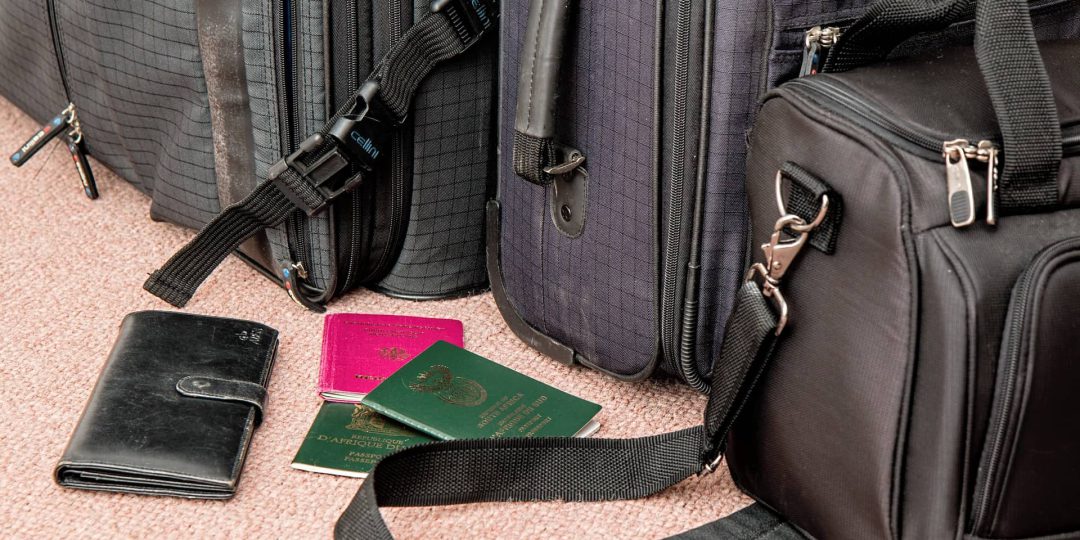 B. Luggage, Bicycle, Pets
1. How much luggage can I take?
The transport of luggage is obviously limited – but if the bus company and the luggage compartment allow it, you can also add a little something on particular bus lines (always check before the trip!). FlixBus for example allows the free transport of one piece of hand luggage and one piece of hold luggage, up to a maximum of 7 kg for the first and 20 kg for the second.
In general, most coach operators allow the transport of hand luggage free of charge, to be placed in the overhead compartment or under the seat. Larger items of luggage must be notified in advance to the bus company so that they can check the exact charge (charges and transport conditions may vary from one bus company to another).
2. Can I bring my bicycle?
Some bus companies allow the transport of bicycles by adding an extra charge to the ticket, such as FlixBus or National Express. This means that the number of bikes that can be transported is limited per bus. Some bus company websites allow the verification of bike transport directly online, indicating the possibility during the booking process, while others prefer customers to contact the company directly to check if they can carry a bike or not.
3. Are pets allowed?
For safety reasons and general transport regulations, some coach services – especially international ones – do not allow the transport of four-legged friends. However, some make an exception for guide dogs and assistance for disabled persons. In this case they often travel free of charge with their owner (obviously this can vary from one company to another).
On domestic journeys the rules are slightly more pet-friendly. Of course, there are always bus companies that do not allow the transport of pets, but there are also those that do.
4. What can I do if I lose my baggage?
In the event of lost luggage, we recommend that you contact the respective bus company immediately by telephone or e-mail. Please note that some bus companies charge a fee for taking custody of lost luggage. Some also charge for shipping costs. Keep in mind: each passenger is responsible for his or her own luggage, so "having a second look" often pays off.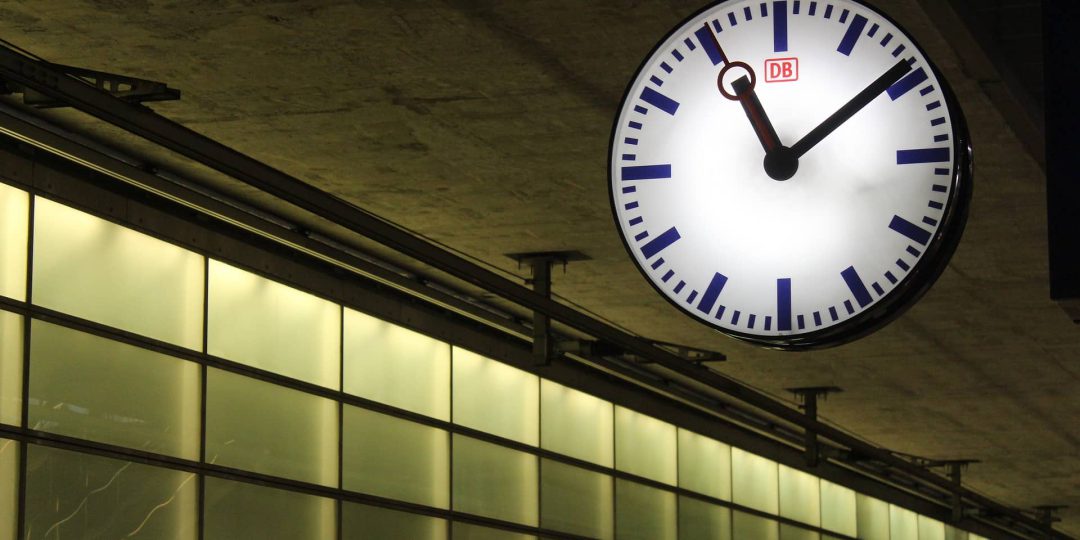 C. Departure and delay
1. Where does my coach leave from?
You will find the departure and arrival points and the addresses of the stops in the search results. It may happen in rare cases that the stop indicated by CheckMyBus does not correspond to the one indicated by the transport company, usually due to pending changes or updates. Therefore, if there is a difference between the CheckMyBus information and the information on the company's website, the correct departure (or arrival) stop is the one indicated on the transport company's website. If you notice such an error, you are more than welcome to send an e-mail to info@checkmybus.com.
2. What time should I be at the bus stop?
The bus companies recommend that you arrive at the respective departure point at least 15 minutes before the scheduled departure time.
3. Is it possible to suspend a ticket? Will the costs be refunded?
Should you cancel your ticket, a refund will be subject to the conditions indicated in your booking. Promotional fares or introductory prices are often non-refundable. Please note that cancellation conditions vary from one bus company to another. However, to make a change or cancellation, you should contact the respective bus company directly. We recommend that you read the terms and conditions of cancellation carefully.
4. What happens if the bus service is delayed or cancelled?
Please note that the timetables indicated by the coach operator are approximate. Buses do of course run at fixed routes and times, but there can always be unforeseeable causes such as strikes, mechanical breakdowns, inspections, bad weather, traffic and/or force majeure.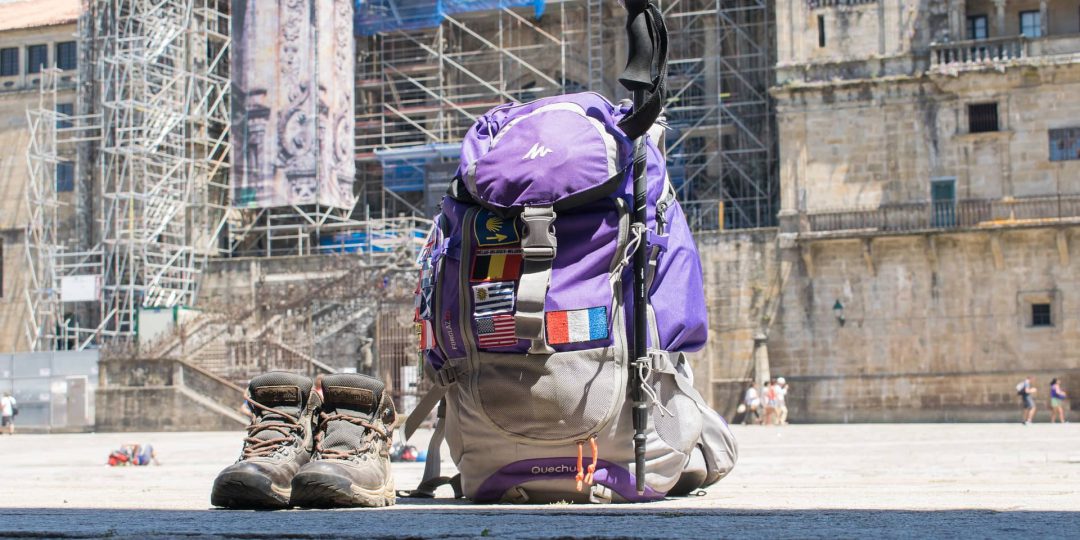 D. Minors and students on board
1. Is it possible for children to travel by coach alone?
Depending on the rules and conditions of carriage of the particular agencies, it is generally possible for a minor to travel alone, as long as the rules and general conditions of carriage of the bus companies are respected…
Some bus companies only allow minors to travel if they are accompanied by a person who has already reached the age of 18 and has received written authorisation from their parents.
Others only consent to travel if a certain age has been reached. In this case, the minor must present the authorisation of a parent. The agency's website often provides a form to be completed and attached to the ticket. The age of minors allowed to travel alone varies from one company to another.
2. Is there a reduced rate for children?
Several bus agencies offer a discounted fare for bus journeys by minors. It always depends on the agency, whether it is a national or international trip and whether it is already a discounted fare.
3. Do I have to bring my own car seat or is it provided by the bus company?
The seat must be carried by the accompanying person and is mostly not provided by bus agencies.
4. Can I bring a pushchair?
Most bus companies allow the carriage of pushchairs; some require a supplementary fee. In addition, you are often asked to communicate the need to carry a pushchair in order to guarantee its transport.
5. Do bus companies offer tickets with discounts for students?
Not all bus companies offer reduced tickets for students, but some do! Eurolines sets a good example by offering a reduction of more than 20 % on international routes.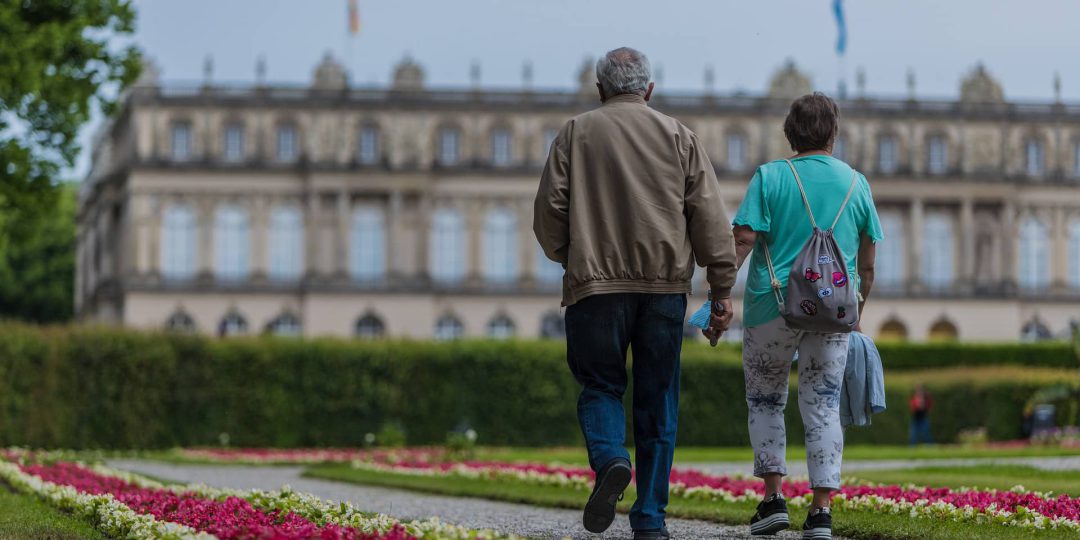 E. Senior travellers – Elderly persons
1. Are there any reductions for older people?
Senior travellers can often take advantage of reductions offered by coach operators. We recommend that you read the conditions of transport carefully, as they may vary from one company to another.
F. Disabled persons and/or persons with reduced mobility
1. Are there any discounts for disabled persons?
Disabled persons and/or persons with reduced mobility can benefit from reduced rates, sometimes a discount is also offered for the assistant's ticket.
2. Can I take my wheelchair with me?
Bus companies require you to check the possibility of transport before you buy your ticket, so that you can check the space. Many bus companies do not guarantee the transport of electric wheelchairs due to insufficient space.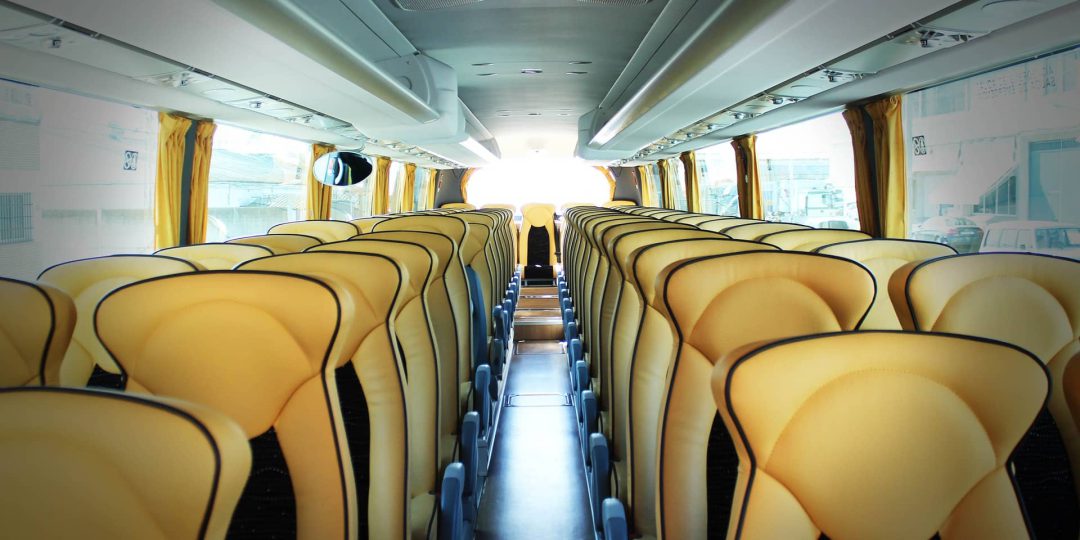 G. On-board services
1. What are the coaches equipped with?
Comfort is one of the priorities of every bus company, and this means that, although particular services may be different from one company to another, the equipment of coaches is more or less very similar. Almost all of today's buses provide air conditioning, comfortable seats with ample space and a toilet. Some companies even offer drinks and snacks for purchase during the journey. Electrical sockets, as well as Wi-Fi, are also increasingly common, especially on buses travelling long national or international routes.
We hope we have been able to answer your question! If you still have questions, write to us! Click on our "Support" page and leave us a comment depending on the topic of your question!