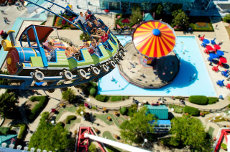 Summertime is theme park time! There's hardly anything that kids love more than a family day out in one of the UK's theme parks. While some of them are a bit more secluded and are fairly hard to get to by public transport, there's still some that you can reach without the need for a car. CheckMyBus has picked the Top 3 UK theme parks, which can easily and affordably be reached by coach.
Taking the bus to the theme park: Travelling with kids
Everyone who has already travelled with kids knows that there's some things to think about beforehand to guarantee for a pleasant journey. The most important thing is to make sure that your kids are entertained at all times. For this reason, it can be beneficial to opt for a coach company which offers free WiFi or even their own entertainment system such as National Express. If not, then make sure to bring books, travel games or to download content to your own device.
➠ Here's more helpful advice on coach travel with children!

Pleasure Beach Blackpool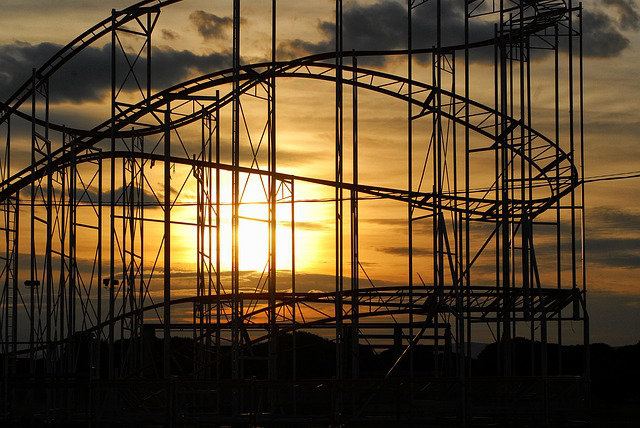 Pleasure Beach Blackpool is one of the oldest amusement parks in the UK: It was founded in 1896 by a businessman who failed at Wall Street and thus decided to return to England to make a name for himself in the entertainment business. The theme park hosts a total of 20 roller coasters with five of them being made of wood. While many of the rides are record-breaking, next year will see the unveiling of a new attraction: the UK's first double launched roller coaster called Icon. Pleasure Beach Blackpool also includes Nickelodeon Land, where kids will meet many of their favourite TV characters from Dora the Explorer over Rugrats to Spongebob Squarepants.
Cheap coach connections to Blackpool:

Bus from London to Blackpool, from £9.20

Bus from Liverpool to Blackpool, from £8.60

Legoland Windsor


Legoland Windsor opened in 1996 and has quickly become one of the best-loved destinations for a family outing. In 2015, the theme park was the most visited one in the UK with a total of 2.25 million visitors. As the name suggests, Legoland is all about the little colourful brigs that can be found in basically every kid's room. There's twelve themed lands ranging from Pirate Shores over Land of the Vikings all the way to the Kingdom of the Pharaohs – this way there's be the right attraction for every kid! One of the most impressive parts of Legoland is certainly Miniland where you can find Lego miniatures of famous buildings or landscapes. A total of 40 million bricks was used to create the small-scale wonderland.
Cheap coach connections to Windsor:

Bus from Manchester to Windsor, from £12.70

Bus from Bristol to Windsor, from £12.70
Good to know: The coach company National Express serves a bus stop right in front of Legoland!

Pleasurewood Hills in Lowestoft


Pleasurewood Hills is located in Lowestoft close to Great Yarmouth. The amusement park was opened in 1983 and has been expanded ever since. Its main attractions include the thrill ride Wipeout, which is one of the most exciting roller coasters in the East of England, and HoBs PiT, a scary walk- and ride-hybrid where you will meet a trapped miner who is possessed by the devil. If this is a bit too scary for your kids (or you yourself) then we recommend you check out the less distressing Sealion and Parrot show.
Cheap coach connections to Lowestoft:

Bus from London to Lowestoft, from £7.70

Bus from Birmingham to Lowestoft, from £11.70
How to save even more money: If you're planning on taking the bus more often, then you might want to consider purchasing a National Express Family Coachcard. For £8 a year, one kid travels for free with a full fare-paying adult. For £16, two kids travel for free with two full fare-paying adults.
Alternatively, you can browse our blog for other bus and coach deals.


Share this post: