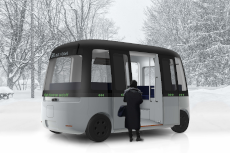 Finnish autonomous vehicle maker, Sensible 4, has teamed up with the Japanese retail company, Muji, to create a sleek new autonomous shuttle bus model called Gacha. The primary goal of the project is to design an autonomous vehicle that can withstand a range of environmental conditions. After its initial testing phase in the arctic climate of Lapland, Sensible 4 joined up with Muji to design the vehicle. Ideally, the shuttle buses will be operational for mainstream use for the public by 2021.
Autonomous Vehicles Vs. Weather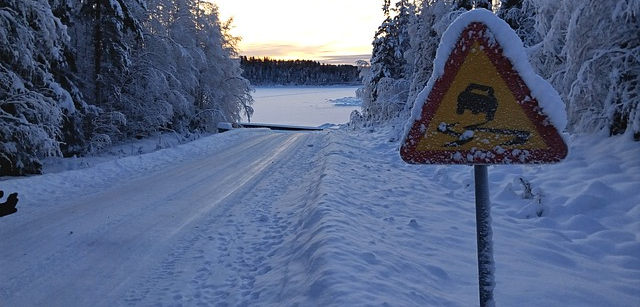 For a long time, autonomous vehicles have been hindered by their inability to adapt to a diverse array of extreme weather conditions, such as blizzards or torrential downpours. For this reason, many of the existing technologies have mostly been tested under moderate climate conditions. Sensible 4's CEO Harri Santamala explains "Autonomous vehicles can't become mainstream until their technology has been insured to work in all climates."
The company's technology has made sure that the vehicle has superior positioning, navigation and obstacle detection performance so that autonomous driving will be successful regardless of the weather condition. The technology also includes a band of LED lights outside of the bus to serve as both the shuttle's headlights as well as a communication screen to let the passengers know about any outside movements. Finland's arctic north has provided the perfect backdrop for the company's testing phase.
Finnish Innovation with Japanese Style
While Sensible 4 developed the automation technology behind the Gacha shuttle bus, the Japanese design company Muji is responsible for its modern aesthetic. Muji is known for its minimalist style and while the company has mostly designed household objects, it is no stranger to working in vehicles. In 2001, the company teamed up with Nissan to create an affordable non-branded car, the Muji Car 1000, as a limited-edition experiment. Minimalism is a staple of the company's brand.
Naturally, the shuttle's design is simple with no front or back. On the inside, plain navy seating follows the curved shape of the vehicle's exterior. It can hold up to 16 passengers, with 10 sitting and 6 standing. The buses will be able to travel at a maximum speed of 40 km/h. In March 2019, the vehicle will be unveiled in Helsinki, and by 2020, the Gacha buses will be ready to hit the road in the Finnish cities of Espoo, Vantaa and Hämeenlinna.
Share this post: