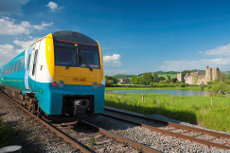 Welsh travellers are about to be faced with major transport disruptions as Arriva Trains Wales drivers will go on strike this Thursday. Despite efforts by the train company, members of the Rail, Maritime and Transport Union (RMT) have decided to walk out at 00:01am on 12 November. The Industrial Action is set to last for 48 hours and will affect all Arriva Trains Wales services.
Update: The rail strike has been suspended due to successful last minute talks between Arriva Trains Wales and the RMT union.
Buses as inexpensive travelling alternative during the rail strike
Bus companies such as National Express, Eurolines UK and megabus represent a welcome alternative to stranded travellers and commuters during the walk-out. While train services between Swansea and Cardiff, Chester and Crewe and many other cities are disrupted, buses and coaches are still running. Tickets from Cardiff to London can be booked for under £10 despite increased demand.

Be prepared for the strike: Check bus timetables and connections!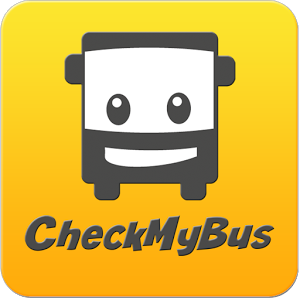 London ↔ Cardiff / Cardiff ↔ Swansea / Manchester ↔ Cardiff / Chester ↔ Crewe


Background of the Industrial Action
Arriva Train Wales drivers are seeking a pay rise and better conditions of work. According to the coach company itself, the latest offer included a general rise as part of a three year deal, meaning that the base salary would go from £43,869 to £44,966. In addition, the maximum working day is reduced by one hour to nine hours and 30 minutes. An improvement of standby time regulations is another part of the deal. Nevertheless, the offer was rejected by the union.
"We are obviously disappointed that the drivers' union has not accepted our improved pay offers and that they have opted to take industrial action even though negotiations are ongoing and progress continues to be made," states Arriva Trains Wales HR Director Gareth Thomas.
"RMT has made it clear from the start that all we are seeking is improved conditions of working which will reduce driver fatigue and improve safety for staff and passengers alike. RMT also wants ATW to pay Train Drivers in Wales a salary which compares favourably to Drivers elsewhere," claims RMT General Secretary Mick Cash.
Football and Christmas Lights: Getting to Cardiff despite the strike
It is not only commuters, who are affected by the latest rail strike, but also tourists and football fans as Wales faces the Netherlands at Cardiff City's stadium on Friday. Fans travelling to Cardiff for the match can choose between several different bus services, which are not only a cheap alternative during the strike but also an utterly comfortable one. Free WiFi, for instance, is available on megabus services, which allows fans to enjoy the pre-match hours by doing a little research on squad selection and the latest tactics. Affected by the strike is also the official switch-on of Cardiff's Christmas lights. Thanks to numerous direct bus connections, however, travelling to and from Cardiff will be no problem and tourists can start comfortably into the festive season.
Share this post: