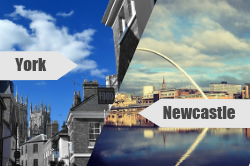 Historic alleyways, colossal monuments, scenic parks and ancient histories, both Newcastle upon Tyne and York are a history lover's dream come true with so many cultural offerings to cater to any type of tourist. May's sunnier weather also makes strolls through both cities all the more optimal, whether it be crossing Newcastle's famous bridges or getting lost down York's astonishingly charming alleyways all the better.
Travelling Between Newcastle upon Tyne and York
Just a few short hours apart, travel between Newcastle and York is made easier than ever with several coach connections being offered throughout the day. Companies, such as National Express or megabus offer affordable trips between both cities.

Newcastle upon Tyne to York with National Express starting from £3.00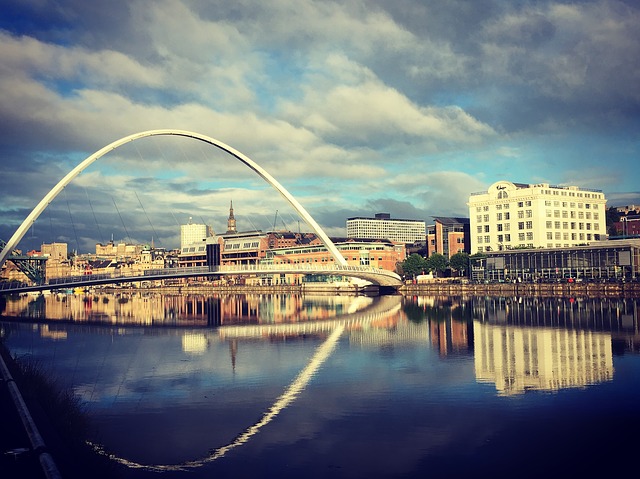 Cross the Many Bridges of Newcastle Upon Tyne
One of the northeast's most important cultural and economic centres, New Castle upon Tyne has a fascinating history going back to the Roman times, when the city was just a fort on Hadrian's Wall called Pons Aeulius. In 1080, the city received its current name when William the Conqueror commanded his son to build a "New Castle" on the site of the old Roman fort. Today, Newcastle is bustling with a variety of modern bars, affordable restaurants, and plenty of museums and entertainment venues to keep tourists of all ages happy.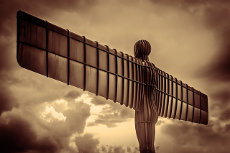 Among the city's most iconic features are the seven bridges across the River Tyne, with the High-Level Bridge, opened by Queen Victoria in 1849, and the Tyne Bridge, opened in 1925 by King George V with the largest arch of any bridge in the world at that time, being the most famous. Another famous site around the city are the Old City Chares, comprised of beautifully preserved medieval streets, high steeples and tons of wonderful views of historic buildings, and stairs leading to the castle keep. Newcastle Castle is open to the public, who can explore its various ancient chambers, passageways as well as the Norman Chapel. Guided tours explore the building's extensive history and events are frequently held at the castle. On a sunny Spring day, be sure to take full advantage of the city's outdoor spaces, including Jesmond Dene, which is one of England's most beautiful city parks or walk over the Gateshead Millennium Bridge and stop by the Sage Gateshead centre for musical education and catch a glimpse of the Angel of the North, an impressive 66-foot-tall steel structure.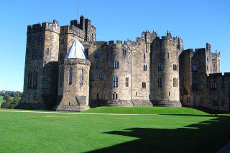 Alnwick Castle is a major touristic hotspot in the region, regularly hosting events on bank holidays, including jousts, historical reenactments even Harry Potter-inspired "wizarding weeks." The Great North Museum is Newcastle's most famous, housed inside a stunning Victorian building. The museum offers a range of historical exhibits from ancient Greece and Egypt to the more local Hadrian's Wall, which is just a short drive away, as well as plenty of natural history, including a full-size T-rex skeleton. Art lovers must explore the Laing Art Gallery to view collections of prominent British artists, such as Stanley Spencer or the narby Hatton Gallery at the university which has works from 14th to 18th century European painters. The Shipley Art Gallery focuses more on the city's local history with glass work, silverware and sculptures.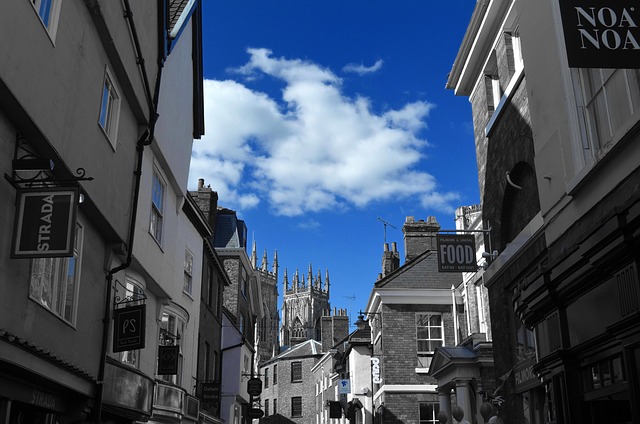 Take a Stroll Through the Ages in the City of York
The city of York is among England's most historically significant cities, as the site where Roman Emperor, Constantine the Great was crowned, and was the site of a major battle in the English Civil War. Likely because of this long history and the city's abundance of ancient buildings, York is often considered Europe's most haunted city, and takes full advantage of this distinction with numerous ghost tours which provide a darker look at the city's most prominent locations. May is the perfect season to give the charming city a visit before it's too crowded with other travellers during the summer months.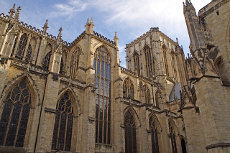 While walking through York's charming series of streets, known as The Shambles, any Harry Potter fan will notice a striking similarity to Diagon Alley, since J.K. Rowling was heavily inspired by these narrow cobblestoned alleyways. While wandering by, you can find a variety of shops, cafes, restaurants, and tearooms all brimming with regional charm. The City Walls Walk takes visitors through England's longest and most well-preserved defensive walls, which incorporate some of York's original Roman structures. York Minster is arguably the city's most noteworthy site, however, as Northern Europe's largest medieval cathedral. The cathedral's history predates 627 A.D. when the oldest documented church was built of wood for the baptism of Northumbria's king. The 15th century Great East Window, is often regarded as a masterpiece in stained glass that's comparable to the Sistine Chapel. Those who aren't afraid of heights should climb York Minster's central tower for a close-up encounter with medieval gargoyles and stunning views of York's historic centre.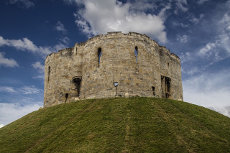 The York Castle Museum is the perfect place for tourists to gain a valuable insight into British life from the Victorian era to current times, including recreated streets, and the historic Debtor's Prison is now a museum. The original York Castle was constructed from wood in the 11th century, and today it's oldest remaining structure is Clifford's Tower which was erected in the 13th century. The Yorkshire museum and its accompanying gardens are based in a renovated Victorian building with extensive collections of prehistoric, Roman, Viking and medieval artefacts. The gardens themselves are well worthy of a springtime stroll amidst the backdrop of the stunning remains of St. Mary's Abbey.
Share this post: