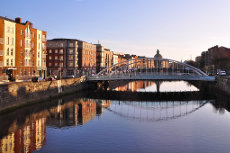 On 16 June, the Irish – Dubliners in particular – celebrate Bloomsday to commemorate James Joyce's classic epos Ulysses in which the novel's protagonist Leopold Bloom wanders the streets of Dublin for one day reliving past experiences and pondering on topics ranging from science to literature.
A Literary Outing: Celebrate Bloomsday 2017 in Dublin
The first account of a Bloomsday celebration stems from 1924, while James Joyce was still alive. A few fans of the novel gathered in Dublin to read select parts and to discuss its overall genius. For the 50th anniversary of Ulysses a full-day walking tour of the Irish capital was organized in which Leopold Bloom's exact route was traced and people would play certain characters. Today, thousands of people in Dublin participate in the celebration and stage theatrical reenactments, pub crawls, walking tours or public readings (some of which take up to 36 hours when the full novel is read out).
Eurolines UK buses will basically take you from anywhere in the UK to Dublin. Simply select your point of origin and book your Bloomsday bus trip:
➠ Buses to Dublin
Did you know that you can also use CheckMyBus to look for flights from the UK to Dublin? Here's how it works: Find and compare buses, trains, carpooling deals – and now even flights!


---
In case Ulysses is not your cup of tea, here's some more recommendations for a literary getaway:
London: The home of the world's most famous detective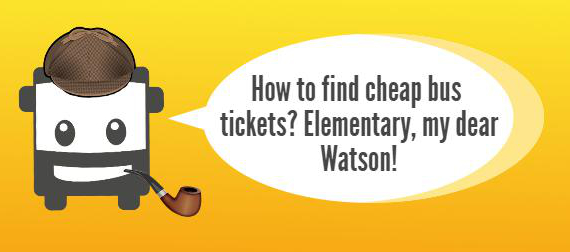 While Arthur Conan Doyle's famous detective Sherlock Holmes made his first appearance over 100 years ago in the late 19th century, the popular BBC series Sherlock modernised the setting and thus rekindled the fascination with the eccentric yet beloved character. You can retrace Sherlock Holmes' steps in London, more precisely on Baker Street, where the detective used to live in the short stories and where you'll find the Sherlock Holmes Museum. For fans of the BBC adaptation we recommend walking towards Euston Station and turning left into North Gower Street. This street was used as Sherlock's home in the show and you'll be happy to find that Speedy's café is a working sandwich bar.
➠ Buses to London
Inverness: A song of a lass that is gone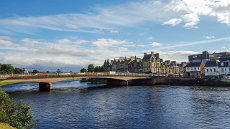 Crime novels are not quite up your alley? You prefer something more romantic and definitely more passionate than the emotionally detached detective? Then head up north to Inverness in order to see the city and landscape that inspired Diana Gabaldon to write her massively popular Outlander series. In it, she tells the story of Claire who takes her husband to a trip up to Scotland and accidentally stumbles upon a mysterious stone circle. Upon entering she is transported back to the 18th century where she meets Jamie (her one true love?). From Inverness, you can participate in a nine-hour tour which will take you to the most important settings of the series.
➠ Buses to Inverness
Bath: The perfect place to meet your Mr Darcy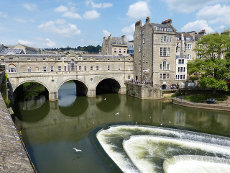 The city of Bath is intrinsically connected to the novelist Jane Austen. If you've always been fascinated with the manners and morals of the Regency era then we highly recommend checking out the Jane Austen Centre, where you'll find out which dresses were deemed appropriate for which occasion or how a good match was made two centuries ago. Since 2017 marks the 200th anniversary of Austen's death, there's a plethora of events on offer in Bath this year, ranging from walking tours in period dress over specially commissioned public art works to afternoon tea in the Regency Tea Room.
➠ Buses to Bath

Share this post: