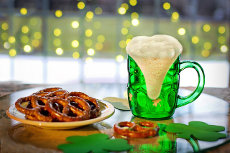 Christmas is long gone, Easter seems so far away and all you need is a cause for celebration? You're in luck: St. Patrick's Day is just around the corner! All over the world, the Irish celebrate their national holiday with big parties and events. Although we're sure that you could find a nice Irish pub in your town hosting a Paddy's Day party, you could also opt for the real thing and hop on a coach to Dublin!
Paddy's Day in Dublin
This year's celebrations in Dublin will be held from 16 March to 19 March with the ultimate highlight – the big parade – taking place on 17 March, St. Patrick's Day itself. Although New York City and its two million spectators have upstaged Dublin in terms of numbers, the parade in the Irish capital unites tradition and party and is therefore certainly worth a visit.
The four days around St. Patrick's Day are filled with celebrations for the whole family and you don't even need to acquire a taste for stout to have fun. If you're there for the cultural and more educational part of the event, then you should make sure to book a spot for one of the "In the Footsteps of St. Patrick Walking Tours". If it's architecture and Dublin as a city that interests you, then make sure not to miss some of its well-known buildings turning green. Among the greened buildings are Trinity College, the Convention Centre and – obviously – St. Patrick's Cathedral.
Fun for kids is provided by the numerous fun fairs all over town. One of the highlights for family entertainment, though, is the big treasure hunt, which takes place on Saturday, 18 March. You can sign up as a team and solve tricky riddles about the city and Ireland's patron saint – if you're amongst the fastest to turn up at the finish line, you might even win one of the prizes!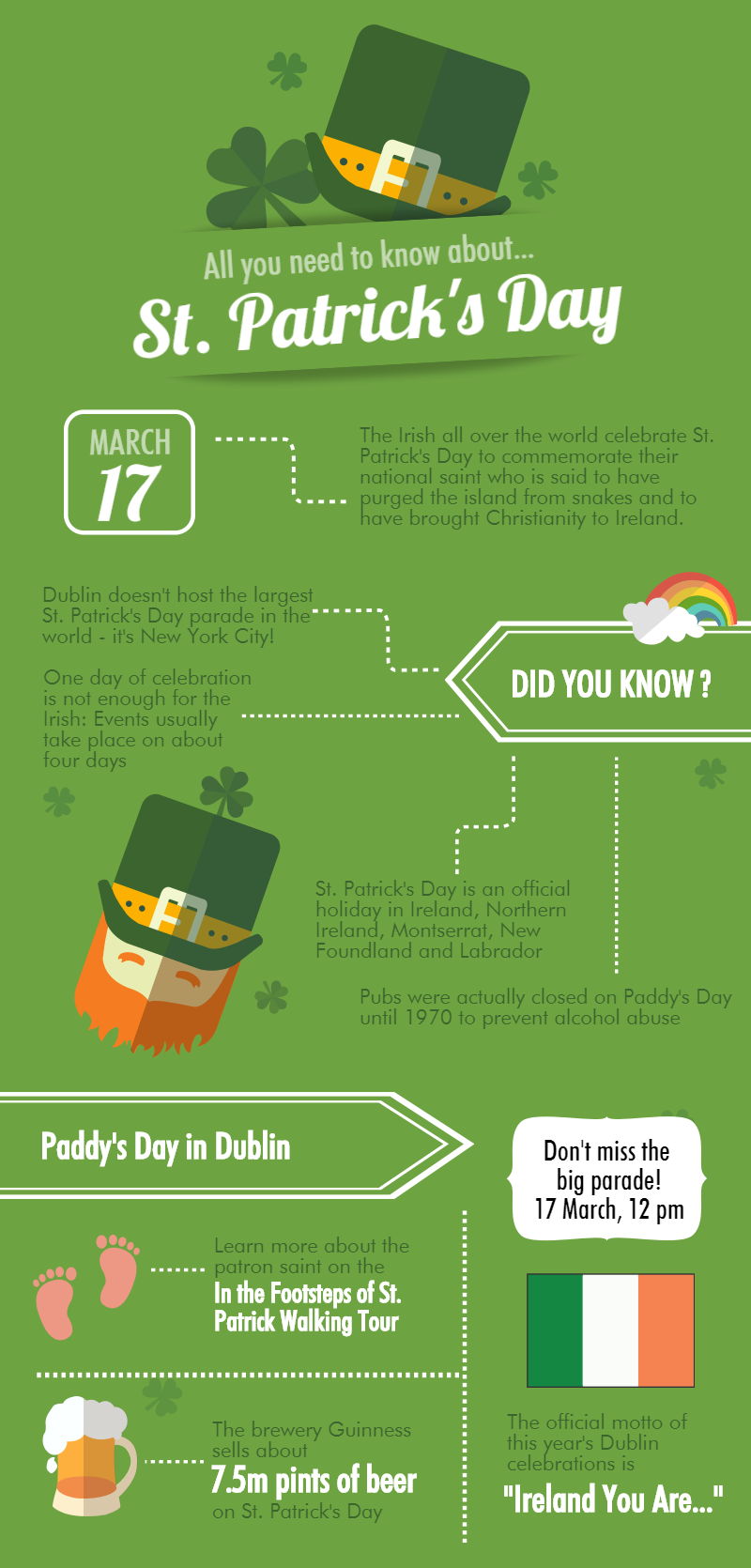 St. Patrick's Day: Overnight coach connections to Dublin
If we got you hooked and you're now in the mood for a spontaneous trip to the Emerald Island, then you don't need to book an expensive last-minute flight. Instead, you can make use of Eurolines UK's overnight coach connections, which will basically take you to Dublin from anywhere in the UK. The buses usually arrive in Dublin at 6:30 in the morning, so that you're there bright and early to start your St. Patrick's Day adventure.
Here are a few connections to choose from:
London to Dublin, leaving at 18:00, £45

Manchester to Dublin, leaving at 19:45, £39

Glasgow to Dublin, leaving at 13:00, £54

Birmingham to Dublin, leaving at 22:00, £45
➠ All buses arrive in Dublin Busáras coach station at 6:30 in the morning!
Share this post: