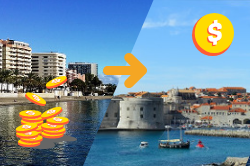 You want to plan out your next vacation, but still have not decided on a destination? You're considering going to someplace like Copenhagen or Dublin, but have heard from friends how expensive these cities can be. Do not panic, because every pricey destination has a cheaper alternative with at least as much charm, culture and fun. The editors of CheckMyBus have gone on the search for affordable alternatives to some of Europe's most popular – but expensive – holiday destinations.
Cheap Travel: No Problem with Intercity Buses
If you're already too late in finding an inexpensive flight, you can easily and conveniently travel by intercity bus. The European bus network is well connected and offers so many cheap travel options. Destinations, such as Lille or Rotterdam, can be reached, for example, from London: With fares starting at 50 euros, the next low-budget holiday can be guaranteed. And best of all: unlike many cheap airlines, luggage is included in the price of your bus ticket!
Porto instead of Copenhagen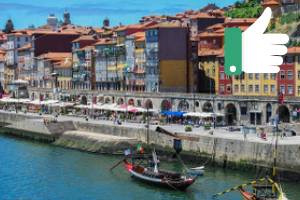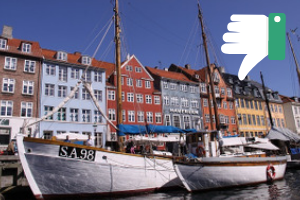 You're dreaming of a sea breeze, colourful houses at the harbor and delicious local food? Then get more for your money by heading to Porto in lieu of Copenhagen! The city on the Atlantic coast has many similarities to the Danish capital, even if one would not suspect this at first glance. For instance, you can quickly fly from both cities using public transport at the beach. The beach of Matosinhos – the city beach of Portos – invites you to swim and thanks to the many small bars and restaurants to linger. Despite the tourist situation, you do not have to fear financial bankruptcy here: a cup of coffee costs you only about 1.50 euros in the beach bars. Typical Danish delicacies such as pickled herring and smørrebrød can easily be substituted with grilled sardines and Francesinha. The latter is the city's traditional sandwich made with toast, meat, cheese and tomato, beer and port sauce. Of course, a glass of port wine from the wine cellars located in Porto is also available.
Dubrovnik instead of Marbella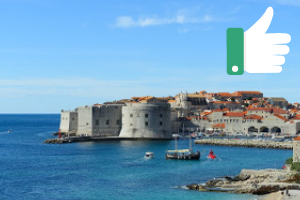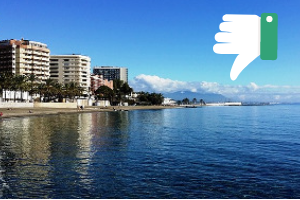 For your next holiday, you're looking for a taste of high society amidst a backdrop that turns every snapchat into an Instagram hit? If you do not have the money for Marbella, you should consider Dubrovnik instead. The so-called "Pearl of the Adriatic" offers a breathtakingly beautiful old town, which is a UNESCO World Heritage Site. The Croatian coastal town has been making waves in recent years as a location for the cult series Game of Thrones, after which it attracted more and more celebrities privately to the Croatian Adriatic. Even the power couple Beyoncé and Jay-Z has already been spotted in Dubrovnik. Among the most popular meeting places of the rich and famous is the restaurant Nautika, which is mainly known for local fish specialties. Note, however, that in Dubrovnik you have to dig a little deeper into the tourist areas: in the Nautika, for example, cappuccino costs 4 euros. Instead, look for a small café on a side street, where you can buy one for about 2 euros.
Athens instead of Rome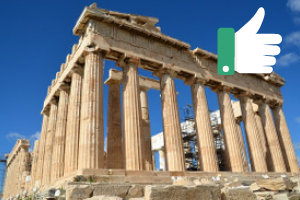 Do ancient civilizations inspire you? Have you always dreamed of visiting Rome? Unfortunately, hotels, restaurants and attractions in the Italian capital come at a hefty price. Admittedly, the price difference is not so great, but Athens continues to be considered a more affordable alternative. Replace the Coliseum with the Acropolis and the Vatican Museums with the National Archaeological Museum, and you'll save a couple Euros. As for overnight stays and meals, Athens offers slightly lower costs than Rome. But do not hesitate too long with your holiday in Greece: the prices in Athens are currently on the rise, meaning that a holiday here could match the price tag of a trip to Rome!
Belfast instead of Dublin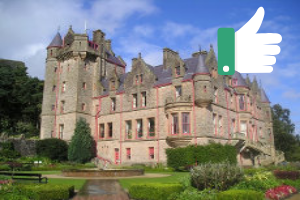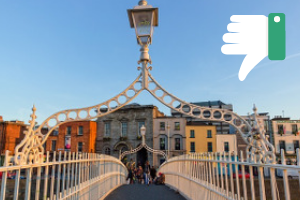 Are you interested in an Irish holiday? While technically still a part of the UK, Belfast is oozing with Irish charm and is a cheaper alternative to Dublin. The Northern Irish city is often considered one of the UK's most affordable cities. Home to many natural wonders, such as the famous Giant's Causeway, Belfast is also considered one of the world's best regions for travel. Belfast's Cathedral only costs £5 to visit while the Metropolitan Arts Centre is completely free. The Belfast Botanic Gardens, Belfast Castle, and Titanic Belfast Museum are also worth seeing as well as the city's selection of fine bistros and coffee houses. St George's Market is one of Belfast's oldest attractions, and is the perfect place to go to sample fresh produce, pick up souvenirs and listen to local musicians for free.
Nothing strike your fancy? More cheap travel inspirations can be found here: City Trip Index – The capitals of Europe in city ranking
Share this post: