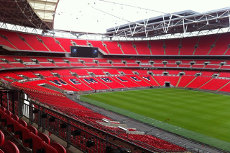 On Sunday, 28 February, the final of the Capital One Cup will be played in England's most iconic stadium, Wembley. With space for about 90.000 fans, Wembley is the second largest football stadium in Europe after Camp Nou in Barcelona. The match between Liverpool and Manchester City is a guarantee for a sold out stadium and numerous fans opt for the bus in order to get there.
Take a Bus to Wembley Stadium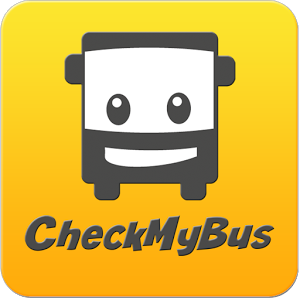 Since the demand for inexpensive coach tickets has been so high and all National Express connections from Liverpool to London have sold out quickly, the coach company has added several hundred extra seats particularly for fans.

Buses from Liverpool to Wembley Stadium
The buses will depart in the early morning and will go from the new central coach station of Liverpool – Liverpool ONE bus station – directly to the entrance gates of Wembley Stadium. So a trip on the London tube can be avoided and fans, who are not familiar with finding their way around the capital, can lean back and simply enjoy the trip. Buses from Wembley back to Liverpool are scheduled to depart one hour after the final whistle at 19.15 and will reach their destination at about 23:25. However, should it come to extra time, the buses will wait for the fans so that no minute of the match is missed. There's still a few tickets up for grabs, so you should be quick if you want to take the bus down to Wembley to see the Reds play.
Buses from Manchester to Wembley Stadium
Of course, it is not only Liverpool fans wanting to make their way down to Wembley. The coach companies Eurolines UK, megabus and National Express offer daily connections from Manchester to London, with prices starting at approximately £9 on 28 February. The connections usually stop at Victoria Coach Station, which is located in the heart of the city. After getting off the coach, walk to Victoria Underground and then take the Waterloo line. Get off at Green Park and switch to the Bakerloo line, which takes you to Wembley Park.
Are no neither a Liverpool nor a ManCity fan and should the Capital One Cup Final therefore not be the right thing for you, then you can already spend your time searching for cheap trips to France: After all, the UEFA Euro 2016 is only a few months away!
Share this post: