As COVID cases in the UK gradually improve and as more people become vaccinated, the country is slowly opening up to coach travel again. While travel advisories still mostly advise against all but essential trips, people have been itching to get back on the road. At the end of the month, National Express will reopen its bus routes with a reduced timetable. Meanwhile, megabus will reopen a limited network in England and Wales.
On the continent, FlixBus has already hit the roads again in Germany on 25 March. Currently, the green buses already serve many other European countries on a limited capacity. While free travel with minimal restrictions may still be far off, the reopening of these bus routes shows we're getting a bit closer. Below, you can find current information about booking coach tickets in the United Kingdom. This includes network changes and ticketing policies, as well as an overview of travel in Europe.
Bus Route Updates and Ticket Policies
On 29 March, National Express and megabus will reopen services throughout most of the country. While bus networks will be limited for now, those with a need to travel will be able to get around.
National Express coaches hit the road on 29 March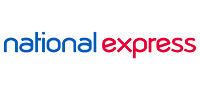 From 29 March, National Express will reopen its bus routes on a reduced timetable. Services include cities and towns throughout England, Scotland and Wales with thorough safety measures.
National Express will offer free ticket amendments for coach travel up to 30 September 2021 or a full refund. Passengers must either complete the National Express ticket amendment form before their trip. Furthermore, passengers can apply for a refund with a form from the website.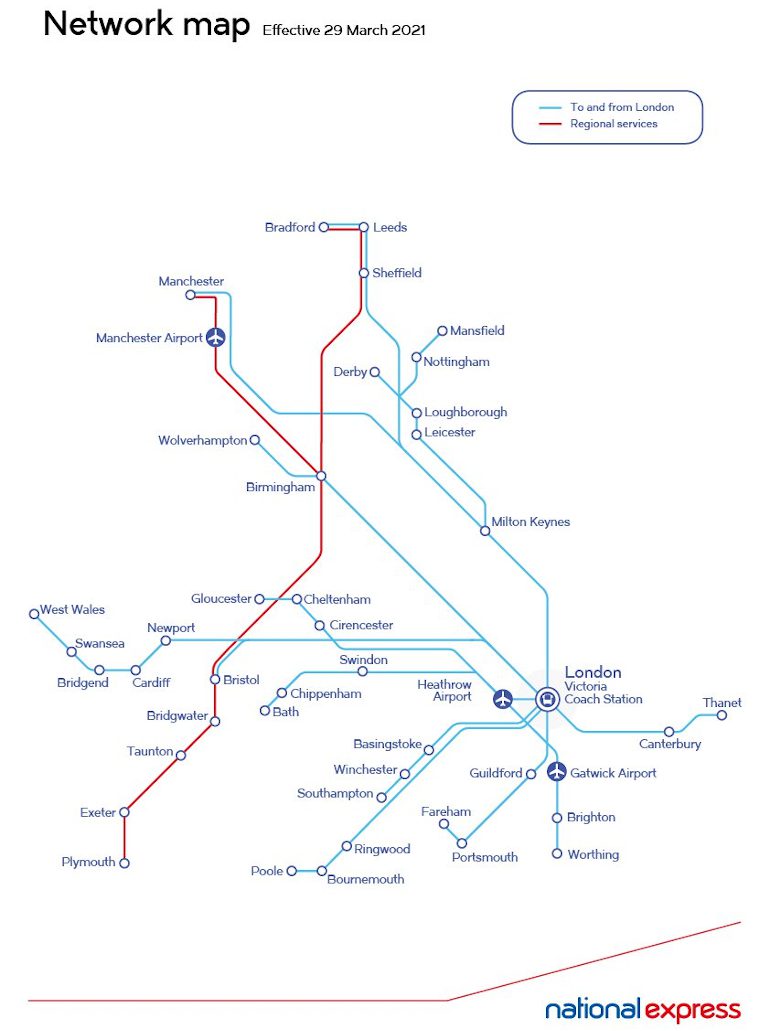 Popular bus routes include:
megabus reopens routes in England and Wales on 29 March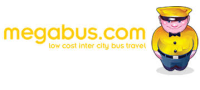 megabus has been running select routes in Scotland throughout the pandemic. Therefore, the company is excited to reopen select routes in England and Wales on 29 March.
Flexible tickets will be available which can be changed up to 24 hours prior to travel. Passengers with a booked ticket affected by any government changes can either update their booking or request a refund.
Popular bus routes include:
Scottish Citylink continues to serve Scotland

Scottish Citylink has continued to run in Scotland with its current timetable. However, the company regularly updates bus routes based on government changes. Passengers are advised not to travel in or out of Level 3 or Level 4 local authority areas unless it's for a specific purpose.
Consequently, Scottish Citylink revised its refund policy for those who no longer wish to travel. For instance, passengers can update their booking free of charge 24 hours before their scheduled trip.
Popular bus routes include:
Translink provides essential coach travel in Northern Ireland

In Northern Ireland, Translink has been operating reduced bus routes exclusively for essential travel. Cross border connections to Dublin and Dublin Airport have also been available in a limited capacity.
Translink's refund policies vary depending on the types of tickets which are booked through the site. For all bus and rail paper tickets, the normal refund policy still applies. This is also true for cross border coaches, but as the situation develops, it's always recommended to refer to the company's site prior to travelling.
Popular bus routes include:
Onboard Safety
While running or reopening during the pandemic, coach companies remain committed to the safety of their passengers. Most companies have adopted extensive cleaning regimes and reduced capacity onboard to allow for maximum social distancing. Hand sanitizer is also readily available on most buses.
Many coach companies around the country follow similar guidelines with rigid cleaning regimes and rules to make sure everyone on the bus is safe. For example, megabus uses HVAC filters, which are proven to be 99.99% effective against COVID-19 in addition to anti-bacterial stations on every coach. Passengers should also note that boarding and disembarking from coaches will take longer to ensure social distancing.
National Express Ensures Safety on Coaches
National Express plans to strictly follow government and public health guidance upon reopening. The company has implemented an air filtration system on all coaches with three types of technology. This includes UVC radiation to reduce bacteria along with PM2.5 filters to block 99% of airborne particles. Toilets on board are also cleaned with an aerosol-based disinfection solution known as "fogging." Common touch points, such as handrails and arm rests will be routinely disinfected.
Prior to boarding, drivers may take passengers' temperatures with contactless infrared thermometers. Those with temperatures above 38C may be barred from boarding. Furthermore, this could also apply to those who refuse to take their temperature. National Express will also reduce the total capacity of each coach to promote social distancing. Passengers will have to follow guidelines to keep themselves and others on the coach safe.
Coach Travel Throughout Europe
On the continent, coach companies have enforced a variety of restrictions from country to country. These vary based on how severe national lock down measures are. While cross border coach travel is very volatile, many coach companies still provide national services.
FlixBus Reopens in Germany

On 25 March, FlixBus has reopened its connections in Germany with significant reductions to its services. Still, passengers will be able to travel to major cities, such as Hamburg, Frankfurt or Berlin. The company plans to carefully monitor the situation and amend its network and regulations accordingly.
In countries such as Spain, FlixBus has continued to operate and serves cross border connections to surrounding countries. This is also true for Portugal and Italy. France, on the other hand, requires a negative COVID test before entering the country.
FlixBus continues to operate in other nations, such as Switzerland, Romania, Poland, Croatia, Sweden and Denmark continue with reduced timetables.
Popular bus routes include:
BlaBlaCar Bus Runs Limited Network in France

Travel within France is possible with BlaBlaCar Bus, which is serving domestic and international trips with a limited number of daily connections. The company strongly advises passengers to refer to relevant local and national guidelines before your trip to make sure coach travel is possible and that passengers adhere to any requirements upon arrival or departure.
Popular bus routes include:
ALSA Serves Spain and Surrounding Countries with Limited Capacity
ALSA offers bus routes primarily within Spain and as of 16 April, cross-border routes to France are also available. Connections to Portugal are significantly reduced and are primarily through special services and not at a consistent timetable. At the moment, there are no bus routes available from Spain to Italy or Switzerland, and no direct connections to Germany.
Popular bus routes include:
Rede Expressos Will Loosen Coach Travel Requirements

Until 4 April 2021, only passengers with documents which prove specific travel motives, for example for health or business, may travel. Residents or citizens of the destination country will also be allowed to travel.
Popular bus routes include:
Travel Advisories
Since the situation is rapidly changing, we always advise checking travel advisories prior to your trip. Therefore, this is the best way to get any information about rules or restrictions. For further information about government guidelines, you can refer to the following links:
In summary, if you plan to travel abroad, you should check travel advisories of your departure country as well as the destination country. In addition, you should see what rules apply to the bus company you want to travel with. Moreover, you should check any rules upon re-entering the departure country if you have a return bus ticket (i.e. COVID Tests).
Share this post: