The good news is that you can travel between European cities by bus without spending a lot of money. Whether you're looking for a relaxed city break or want to see and do as much as you can cram into a long weekend, below are our suggestions for the best European cities to visit!
10. Vienna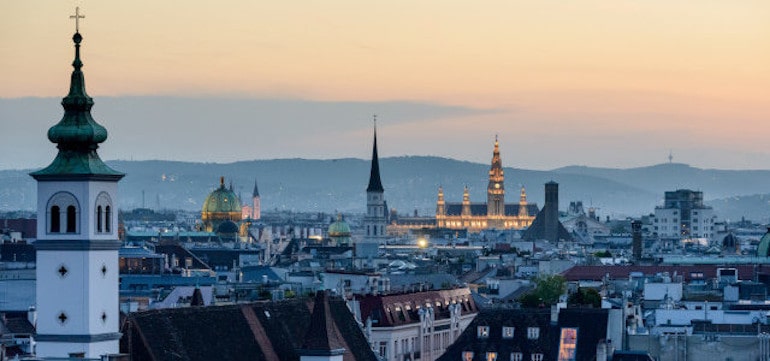 Oh Vienna! The Austrian capital has been named the city with the highest quality of living multiple years in a row. With elegant imperial buildings, Vienna is full of amazing sights. These include the Schönbrunn, Belvedere and Hofburg palaces, its world-renowned opera house and the towering Stephansdom. More than half of the metropolitan area consists of green space, with 280 parks to choose from! Be sure to sample the city's myriad coffee shops and taste some delicious sachertorte.
9. Lisbon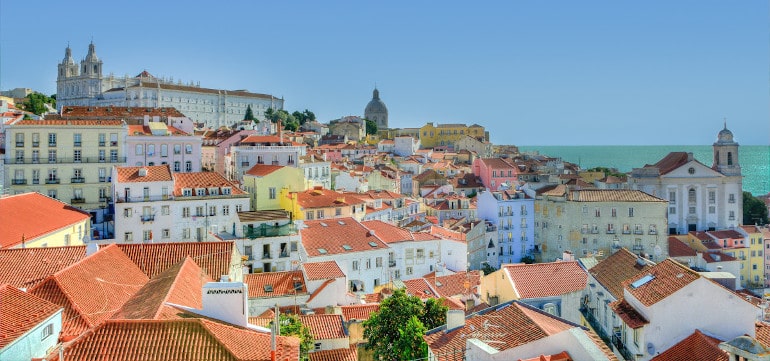 A slow pace of life, welcoming locals and budget-friendly prices, Lisbon makes a perfect holiday destination for anyone wanting a warmer climate. The city's unique architecture and coastal location offer some Instagram worthy views. Fresh sea food, such as Dourada (also known as sea bream), bacalhau (salted cod) and sardinhas are a few traditional staples you can get for less than €10. Be sure to try a glass of ginginha, a mix of chocolate and cherry liquor. The city's slow-pace allows for a more relaxed holiday.
8. Prague
With one of Europe's best preserved medieval old towns and the largest castle complex in the world, Prague is truly beautiful. What's better is that the Czech city is one of the cheapest European capitals to visit. An unlimited monthly transport ticket costs just €20 and a standard beer is roughly €1.20. These prices let you fully explore the city's museums, pubs and sights without putting a major dent in your wallet. Make sure to see the world's oldest astronomical clock while you're there!
7. Dublin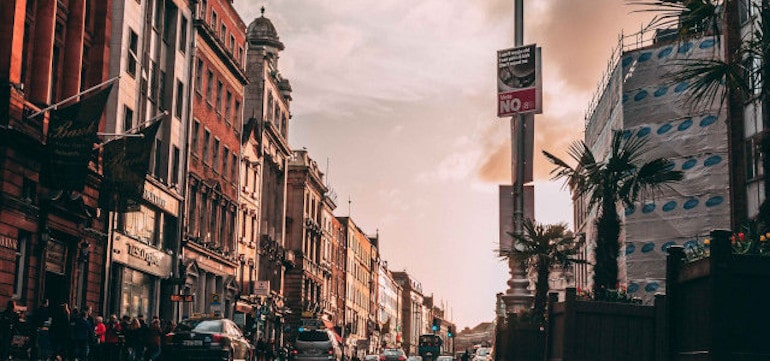 There's never a lack of concerts, sporting games, exhibitions, festivals, shows or just about any other event in Dublin. Explore ancient buildings, visit historical sites and enjoy a variety of street art. Fitting for the famously green country, its capital has plenty of parks within its limits. These include the Iveagh Gardens and Europe's largest centre park, Phoenix Park. Outside the city, walking routes overlook the Wicklow mountains and stunning coastline. James Joyce, Bram Stoker, Samuel Beckett and U2 are among the many famous Dubliners who have left their mark on the city.
6. Budapest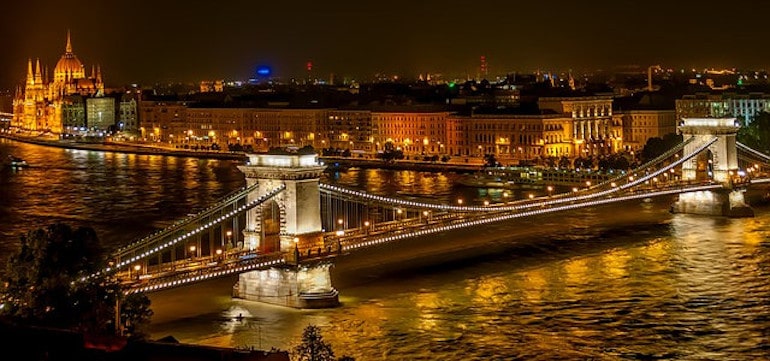 Famed for its "faded beauty," due to its historic buildings lacking the same amount of restoration efforts as other European countries, Budapest is a fascinating city with a colourful culture and thriving nightlife. From the grand parliament building to the lavish State Opera House, there are so many architectural gems. Get your fill of delicious Hungarian food with goulash soup and palinka, fruit brandy that's sure to pack a punch. At night, there's a whole spectrum of bars, clubs and party venues in the Gozsdu Passage within the city's Jewish Quarter. If you need a recovery day, visit the city's famous thermal baths for a day of relaxation!
5. Berlin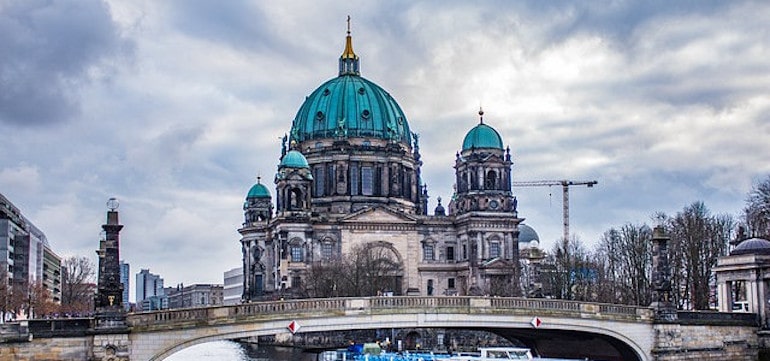 While not as elegant as Paris or Rome, Germany's capital has a grit and alternative flair. This makes it one of the most fascinating European cities. It's tumultuous 20th century history is on full display, with visible architectural differences between the East and West, remnants of the Iron Curtain can still be found as well as the vibrant counter culture of the time painted on its walls can still be seen in the East Side Gallery. When it comes to nightlife, it's tough to beat Berlin with alternative clubs, bars and pubs all around, from the exclusive Berghain to an indoor beach party. The best part is that the prices are far cheaper compared to European cities like London, Paris or Munich.
4. Rome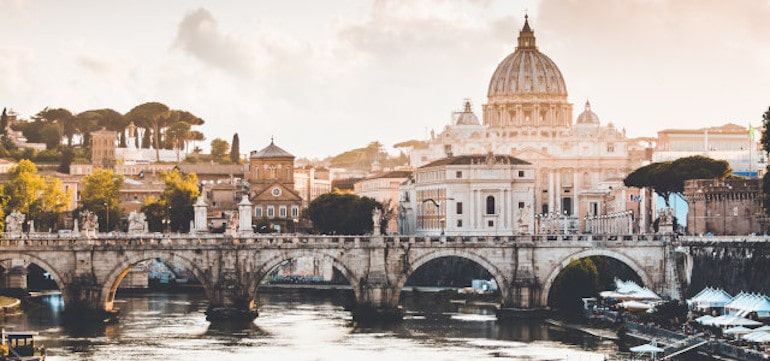 Known as the "Eternal City," Rome is a history buff's dream come true. Reminders of the grandeur of one of the world's largest empires can be seen all around. With ancient columns, cobbled streets and modern buildings incorporated around old ruins, Rome is a feast for the eyes. There are so many sites, such as the Colosseum, the Pantheon, the Vatican (a country within the city!), and the Trevi Fountain, that it's quite difficult to cram them all in one weekend. Wandering the city is more like exploring dozens of distinct charming villages than an overwhelming metropolis. Last but certainly not least is Rome's cuisine, with a wealth of options from Roman-style pizza, a vast array of pastas, and of course decadent gelato. You really can't go wrong!
3. Paris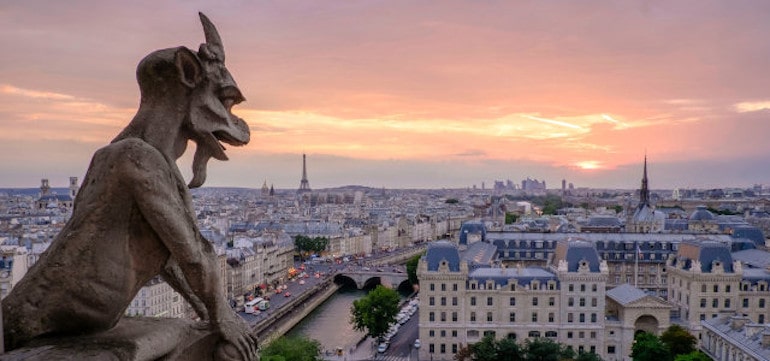 Who hasn't thought of visiting the city of love at some point? From the iconic Eiffel Tower, the Arc de Triomphe, Notre Dame Cathedral and the Champs-Élysées, France's capital makes for an enchanting holiday. Art lovers will be overwhelmed by the variety of choice from the world-renowned Louvre to more than 150 art exhibits spread throughout the city. Explore the roots of Bohemianism in the colourful district of Montmartre or catch a show at the Moulin Rouge. Paris is a mecca for shopping, centered around the Golden Triangle of "Haute Couture" and a seemingly endless number of trendy boutiques. You can't leave Paris without sampling its cuisine, among the most celebrated in the world. From Michelin-starred restaurants to family-owned bistros, try some fresh croissants, pains au chocolat, macarons and so many mouthwatering dishes.
2. Amsterdam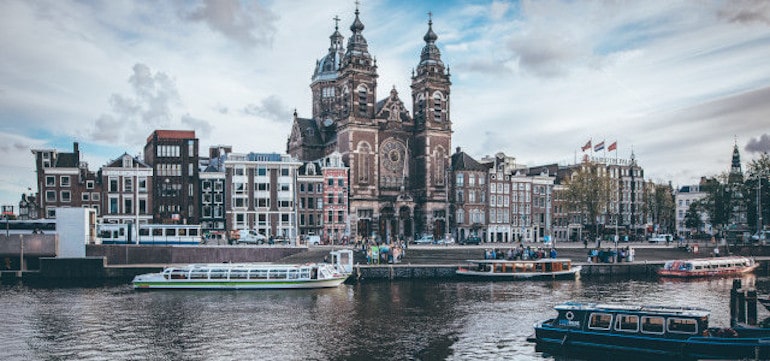 An extensive network of canals, renaissance buildings and delicious Stroopwafels await you in the Dutch capital. Amsterdam is commonly known as the Venice of the North and lives up to that title well with gorgeous water markets and even boat parades on the canals. It's easy to rent and travel by bike, and you'll likely see more cyclists than cars on the city's streets. Art lovers have to visit the Van Gogh Museum and the Jordaan's artsy community, full of galleries, boutiques and attractive green spaces. From the boundless festivals and events during the day to the city's bars and clubs, like Tolhuistuin and Sugarfactory, there's no excuse to be bored! Of course, one of the biggest draws to Amsterdam is its embodiment of Gezelligheid, a Dutch word that roughly translates to quaint, cozy, friendly and warm.
1. Barcelona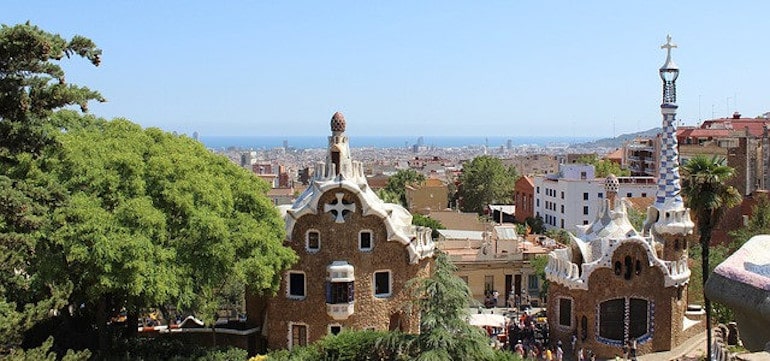 If you want an action-packed party trip, then there's no better place than sunny Barcelona! From the famous street Las Ramblas to Vila Olimpic or Barceloneta, the party never stops. During the day, annual festivals such as Sonar, Circuit Festival and one of Europe's biggest Pride events transform Barcelona's streets into a massive celebration. Does a relaxing trip to the beach sound more like your cup of tea? Barcelona has miles of beaches to choose from! Recently elected the "World's Best Summer City," Barcelona is just the place for a sunny getaway at your own pace. Compared to other European destinations, Barcelona has much lower prices, for instance you can have a beer, locally known as a caña, and tapas for very cheap. The city's colourful architecture is really unique among European cities, particularly the beautiful Sagrada Familia cathedral.
Share this post: