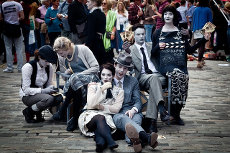 This year, Edinburgh celebrates the 70th anniversary of its famous and renowned arts and culture festival. It started in 1947 when a group of non-mainstream and uninvited theatre groups turned up at the esteemed Edinburgh International Festival in order to defy the norm. Alternative locations aside from the official festival where used as venues and soon these inofficial performances gathered more visitors than the official ones. The Fringe was born!
Fringe 2017: What to see and where to go
While the Fringe (4 to 28 August) has always been concerned with defying the norm, the expectations are particularly high this year: in the worrisome times of Brexit, Trump and Prince Philip's resignation, the arts seem to have more national and international scandals to discuss than ever before.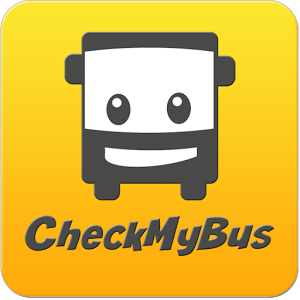 CheckMyBus Tip: Taking the bus to the Fringe: Numerous coach companies offer trips to Edinburgh and back, which means that you can basically get to the Fringe from anywhere in the UK. Particularly cheap tickets are usually offered by the Scottish company megabus. Mid-August trips from Manchester to Edinburgh, for example, are available for about £8. Rides from London are still available from £5.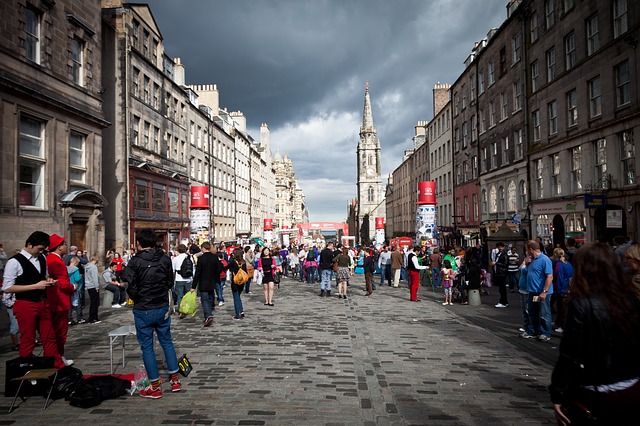 Satire and Politics: From Brexit, the Musical to Trumpageddon
If you're a fan of well-made political satire, then this year's Fringe should be right up your alley. You could, for instance, get a ticket for Brexit, the Musical and follow our hero Boris and his sidekick Govey on their search for a Brexit-plan. If you'd rather see a theatre company taking the mickey out of America instead of making fun of our own politicians, we'd recommend watching Trumpageddon. The show was produced by and features satirist Simon Jay, who has been walking the streets of Edinburgh dressed as Donald Trump to get into the right mood for his play.
TV at the Fringe: From Narcos to Bake Off
If you have some time in August because you've already bingewatched everything that Netflix has to offer, we highly recommend taking a trip to Edinburgh. The Fringe 2017 has a lot to offer for TV addicts. One highlight is certainly a conversation with DEA agents Steve Murphy and Javier Pena on how they captured the famous drug lord Pablo Escobar. So, if you want some more exclusive background knowledge on the Netflix show Narcos, this in-depth conversation should be a perfect pick. If you're more into icing sugar rather than cocaine, you mustn't miss Sue Perkins Live! In Spectacles. The Great British Bake Off presenter has already promised to give away some juicy details on how it is to work with Mary Berry herself.
All things Scottish: Trainspotting and Stand-Up
Obviously, the Fringe also has a lot to offer when it comes to all things Scottish. One of the most highly anticipated events is certainly the Trainspotting author Irvine Welsh's new play Performers, which is set in the sixties – a time in which, according to Welsh, Britain was living a post-war dream of stability and a growing quality of living. Another highlight is Frankie Boyle's show Prometheus: Volume I, which is supposed to be particularly dark and edgy – as is the Glaswegian himself.
Share this post: