With an eye on the news coming from Europe, the European Commission recently presented the new environmental Mobility Package. This is expected to be fulfilled by the year 2030.
In summary, the document establishes the environmental objectives that affect the public transport sector of passengers. In addition to this, legislative measures that must be applied to new vehicles from 2025 are included.
Initially, the commission expects all new vehicles sold to reduce greenhouse gas emissions by 15%. Furthermore, after 2030, new vehicles must do so by 30%. Many environmentalists consider this package of measures to be unambitious.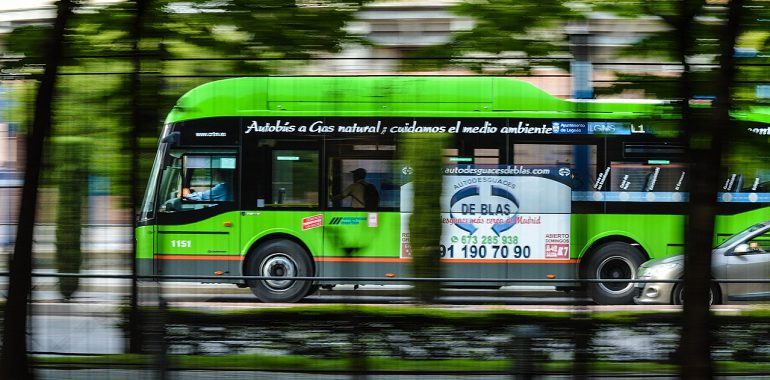 The same Commission ensures that by 2030, more than 80% of vehicles will still use a combustion engine.
2030 Horizon Eco-Friendly Mobility Package
The measures included in the new clean mobility package certainly meet the requirements of the Paris Agreement. The last maximum emission the European Commission established was 95 grams per kilometer traveled for cars. Therefore, the new measures foresee a reduction to 80 in 2025 and 69 in 2030 (15% and 30%, respectively, in the year 2021 as reference).
This is the second mobility package of the year with the aim of implementing the principles previously outlined in concrete measures. In the past, the "Europe on the move" package was introduced: clean, competitive and connected mobility.
Thus, the document contained general terms of environment and climate change, social aspects, infrastructure, digitization and new technologies, among other measures.
If you are looking for alternatives, download the CheckMyBus app for Android and iOS to be able to compare all buses and various other transports in different countries.
Measures Used to Meet Environmental Objectives:
Facilities for manufacturers to meet the goals with new regulations on CO2 emissions.
Promote clean mobility solutions in public procurement tenders.
Increase investment and acceptance of alternative customs.
Encourage the combined use of various modes for the transport of goods.
Expand long-distance coach networks throughout Europe as an alternative to private vehicles.
Share this idea with your friends! Your attitudes also help the environment.
Share this post: