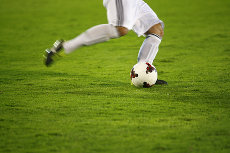 Having never won a European Championship, 2016 might be England's time to shine on the international stage. Roy Hodgson's team is prepared to prove that they can defeat the likes of Spain and France and finally bring home the cup. The pre-Euros friendly against Germany, which England won 3-2, in particular, allows supporters of the three Lions to be fairly optimistic about France 2016. England's group stage fixtures are played at the Stade Vélodrome in Marseille, the Stade Bollaert-Delelis in Lens and the Stade Geoffroy-Guichard in Saint-Étienne – venues which can easily be reached by bus. A trip from London to Paris, from where you can start following the English national team by coach, can be booked from £15 with OUIBUS.



Update: England is defeated by Iceland in the Round of 16


Euro 2016: Travelling from England to France for the National Team's Fixtures
While the Eurostar might be the most well-known travel option for trips to France, the offers of several different coach companies are certainly the cheapest. A ticket for a Eurolines UK coach trip from London to Paris, for instance, can be booked from £15 (including a booking fee of £5). Since the end of March, the Germany bus company FlixBus has also offered a connection between the two capitals. Prices start at £9. In comparison, the cheapest ticket on the Eurostar costs £45 and is thus more than six times as expensive as taking the coach.
Date
Time
Fixture
Venue
City
Result

Group Stage

11 June 2016
20:00
England v Russia

Stade Vélodrome
Marseille
1-1
16 June 2016
14:00
England v Wales

Stade Bollaert-Delelis
Lens
2-1
20 June 2016
20:00
Slovakia v England

Geoffroy-Guichard
Saint-Étienne
0-0

Round of 16

27 June 2016
20:00
England v Iceland
Allianz Riviera
Nice
1-2
The Group Stage: Follow the English National Team to Marseille, Lens and Toulouse
Once you're in Paris, finding your way around France for UEFA Euro 2016 is not only easy but also really inexpensive. France has only recently liberalised the market for intercity buses, which is why national and international coach operators are still in a phase of heated competition resulting in cheap bus tickets.
How to Find the Cheapest Coach Tickets during Euro 2016
Early Bird Discounts: Book your coach trips as early as possible in order to seal the best deals.
Watch out for bus and coach deals, such as discount codes or special offers.
If you're optimistic, then you should book your trip to the final in Saint-Denis now. If you wait until the participants are known, then ticket prices will be much higher.
Paris is the major French transport hub. If you cannot find a direct coach connection check for trips via Paris.
The Scottish coach company megabus as well as the German bus operator FlixBus frequently offer £1-tickets for connections within France. Taking into account that a trip from London to Paris can be booked for £9, fans looking for early-bird discounts or other special deals actually have the chance to score £1-ticket for many connections. You can make use of our overview over all bus and coach deals in order to check for current offers. If you book your trip to follow the English national team during the group stage games right now, then you can still get the whole journey for less than £80!
Connection
Best Price
Bus Provider
Highest Price
Bus Provider
London – Paris
£15
OUIBUS
£40
Eurolines UK
Paris – Marseille

11 June, 20:00, v Russia

£19
megabus
£52.95
FlixBus
Marseille – Paris
£15
megabus
£47.14
FlixBus
Paris – Lens

16 June, 14:00, v Wales

£7
FlixBus
£7
FlixBus
Lens – Paris
£7
FlixBus
£7
FlixBus
Paris – Saint-Étienne

20 June, 20:00, v Slovakia

£15
megabus
£30.53
FlixBus
There might not be direct coach connections to and from every Euro 2016 venue. But most cities can be reached with only one change on the way, as the table above shows. If you want to travel from London to Marseille, for instance, you will have to change coaches in Paris.
Round of 16: England's in!
England have done a great job in the group phase. Although the matches against Russia and Slovakia both ended with a draw, the import game against Wales in Lens could be won 2-1, which resulted in a total of 5 points for the Three Lions making them the runner-up. Jamie Vardy, Daniel Sturrige and Eric Dier were the goal scorers in the group stage and our fingers are crossed that this success will be continued in the round of 16. England will play on 27 June in Nice against Iceland, presumably the tournament's biggest surprise.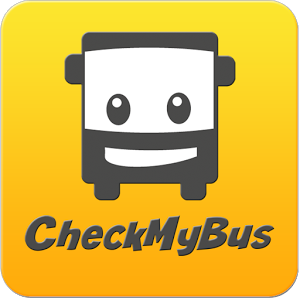 Best bus option: Take a bus from Lyon (which is close to Saint-Étienne) to Nice. Ticket prices currently range from £15 to £17.

England is defeated by Iceland in the Round of 16
England's dream of winning the Euros is over. The youngest squad of the tournament was defeated by Iceland in the round of 16. Although Rooney managed to score the early lead, the Icelandic side was too strong and scored two more goals. England's defeat has not only put an end to the team's Euro aspirations but has also led to the resignation of manager Roy Hodgson.

Get to the Euro Final at Stade de France in Saint-Denis by Coach
The semi-finals of the Euros will be played at the Parc Olympique Lyonnais in Lyons and at the Stade Vélodrome in Marseille. Direct coach connections from either city to Saint-Denis close to Paris, where the final takes place, are available thanks to bus companies including FlixBus, megabus and OUIBUS. Tickets are likely to go up in price as soon as the competition is underway. Particularly optimistic England fans are well-advised to book their coach fares to the Euro 2016 final as soon as possible in order to get their hands on inexpensive tickets. You can even take the risk and buy your coach ticket when the group stage is still under way or even before the first match is kicked off. Even if Wayne Rooney, Harry Kane and one of the latest but most promising additions to the national squad – Leicester's record scorer Jamie Vardy – don't make it to the finals, a trip to Paris is worth it for the atmosphere alone.
Cheap Bus Connections to the Stade de France in Saint-Denis


Marseille ↔ Paris, OUIBUS, from £23


Lyons ↔ Paris, OUIBUS, from £15
Share this post: