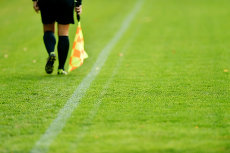 Euro 2016 marks a special occasion for the Wales squad as the team managed to qualify for European Championships for the very first time. Overall, France 2016 is Wales' second large-scale competition with the 1958 FIFA World Cup having marked their first appearance on the international stage. The expectations regarding Chris Coleman's team are exceptionally high with most of the hope resting on the shoulders of Welsh top goal scorers Aaron Ramsey and Gareth Bale. The Wales group stage fixtures will be held at the stadium Matmut Atlantique in Bordeaux, the Stade Bollaert-Delelis in Lens and the Stadium Municipal in Toulouse. All of these venues can be easily be reached by coach. A trip from Cardiff via London and Paris to Bordeaux, for instance, can be booked starting at £15.



Update: Wales was defeated by Portugal and does not move on to the final


Euro 2016: Travelling from Wales to France for the National Team's Fixtures
When taking the bus from Wales to France, the most important transport hubs are London and Paris. A National Express coach ticket from Cardiff to London costs only £5. Once you're there you can choose from several different coach companies offering direct connections to Paris. The cheapest coach ticket is provided by the German company FlixBus and costs £9. Plenty of power outlets and free WiFi are included.
Date
Time
Fixture
Venue
City
Result

Group Stage

11 June 2016
17:00
Wales v Slovakia

Matmut Atlantique
Bordeaux
2-1
16 June 2016
14:00
England v Wales

Stade Bollaert-Delelis
Lens
2-1
20 June 2016
20:00
Russia v Wales

Stadium Municipal
Toulouse
3-0

Round of 16

25 June 2016
17:00
Wales v Northern Ireland
Parc des Princes
Paris
1-0

Quarter-finals

01 July 2016
20:00
Wales v Belgium
Stade Pierre-Mauroy
Lille
3-1

Semifinals

06 July 2016
20:00
Portugal v Wales
Parc Olympique Lyonnais
Lyons
2-0
The Group Stage: Follow the Welsh National Team to Bordeaux, Lens and Toulouse
Since France has only recently liberalised its intercity coach market, trips between two French cities are usually fairly inexpensive because of the competitive struggle of the different bus providers. If you're lucky, you can get tickets to UEFA Euro 2016 stadiums starting at £1.
How to Find the Cheapest Coach Tickets during Euro 2016
Book your ticket as early as possible to score early bird discounts.
Some coach companies regularly publish discount codes or coupons: Take a look at all bus and coach deals to check for current savings options.
Take the risk: If you are optimistic about Wales' appearance in the final, then book your bus ticket to the Stade de France now. Prices are likely to rise while the competition is underway.
If you cannot find a direct coach connection to the next venue, then check for trips via Paris. Buses to the French capital are usually cheapest and sometimes you can save money when changing buses there.
If you're in France for one game only, then it should certainly be the eagerly-awaited encounter between the Welsh and English sides, which is set to take place on 16 June at the Stade Bollaert-Delelis in Lens, whose capacity is larger than the city's population. Supporters of either side can expect a French town – about the size of Pontypridd – filled with UK football fans, which is a guarantee for a large party in itself, even if you don't have a ticket for this football highlight.
Connection
Best Price
Bus Provider
Highest Price
Bus Provider
Cardiff – London
£5
National Express
£13
National Express
London – Paris
£9
FlixBus
£40
Eurolines UK
Paris – Bordeaux

11 June, 17:00, v Slovakia

£13
ALSA
£49
ALSA
Bordeaux – Paris
£10
ALSA
£39
ALSA
Paris – Lens

16 June, 14:00, v England

£7
FlixBus
£7
FlixBus
Lens – Paris
£7
FlixBus
£7
FlixBus
Paris – Toulouse

20 June, 20:00, v Russia

£8
FlixBus
£15
OUIBUS
There might not be direct coach connections to and from every Euro 2016 venue. But most cities can be reached with only one change on the way, as the table above shows. If you want to travel from Lens to Toulouse, for instance, you will have to change coaches in Paris.
Round of 16: Wales Wins Group B and Moves On to the Next Round
So far, the Euros were a grand success for Chris Coleman's team. Although Wales was defeated 2-1 by England in Lens, the team managed to score and win against both Russia and Slovakia, after which they finished top of the group. Although Real Madrid superstar Gareth Bale (who managed to score in all three games) really stood out, the team could also prove that they are not a one-man-show and managed to flaunt their team spirit. As top team of group B, Wales will play their next fixture at the Parc des Princes in Paris on 25 June. Their opponent will be Northern Ireland, so fans can look forward to the Euro's second encounter of two home nations!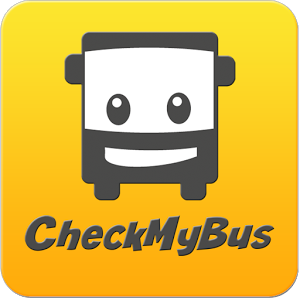 Best bus option: Tickets for a bus from Toulouse to Paris on 24 June currently range from £15 to £31 and are available from FlixBus, megabus, OUIBUS or isilines.

Quarter-finals: Wales Defeats Northern Ireland and will Face Belgium in the Quarter-Finals
No doubt – Wales were lucky in the match against Northern Ireland. The game was decided by a cross from Gareth Bale which resulted in Northern Ireland's Gareth McAuley to score an own goal. For the quarter-finals Wales will face the Belgian squad on 1 July in Lille. Belgium – a team made up by Premier League stars like Eden Hazard, Thibaut Courtois, Simon Mignolet, Toby Alderweireld, Marouane Fellaini, Kevin de Bruyne and many others – put on a great show in their 4-0 defeat of Hungary in the round of 16. So, Wales will have to step up their game a bit when facing the Premier League's finest.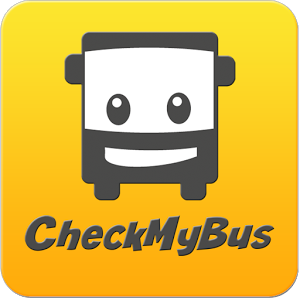 Best bus option: Wales fans wanting to travel from Paris to Lille will not have to pay a lot of money for the fare. Cheap bus tickets for your trip to the quarter-finals are currently available from FlixBus, OUIBUS, Eurolines France and megabus. If you want to travel on the day before the game – i. e. 30 June – then you can still get tickets for less than £5.

Semifinales: Wales Defeats Belgium and will Face Portugal in the Semifinals
With a fantastic 3-1 and goals from Williams, Robson-Kanu and Vokes, Wales managed to defeat the Belgian side and moves on the semifinals. This makes Wales the only home nation to progress to this stage of the tournament. The Welsh semifinal will be played on 6 July at the Parc Olympique Lyonnais in Lyons and the team has to face Portugal – a team which did not manage to win a single Euro 2016 game during the regular 90 minutes. The clash between Portugal is even more juicy since it will also be a clash between Gareth Bale and Cristiano Ronaldo, the two Real-Madrid-stars, which are both rumoured to be the most expensive players right now. Rumour has it that however wins this game, is also likely to take home this year's Ballon d'Or. It would be the first one for Gareth Bale.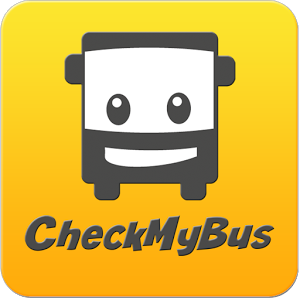 Best bus option: If you were in Lille for the quarter-finals, then you don't have to spend a lot of money to go to Lyons for the semis. Bus trips on the day prior to the match currently start at £20 and are offered by the German provider FlixBus.

Semifinals: Wales was defeated by Portugal!
This is it for the Welsh team. Chris Coleman's team was defeated 2-0 by Portugal in the semifinals, which means that Lyons was the last stop on the Welsh tour of success. Anyways, the team can be proud of itself: In the last 20 years, Wales was the only home nations team to proceed to this stage of a grand tournament.
Get to the Euro Final at Stade de France in Saint-Denis by Coach
Although the Welsh qualifying campaign was not overly successful, the team still enters the competition as an underdog which should not be underestimated. During the qualifying the Welsh side only scored 11 goals – the second fewest outside Andorra. However, in October 2015 Wales managed to come 8th in the FIFA ranking, leaving behind the team's main enemy England, who dropped to 10th place in September 2015. Especially if Aaron Ramsay and Gareth Bale up front and Chris Coleman's impressive defensive side are in excellent form, a trip to the UEFA Euro 2016 final at the Stade de France is highly likely for the Welsh squad.
Cheap Bus Connections to the Stade de France in Saint-Denis


Marseille ↔ Paris, OUIBUS, from £23


Lyons ↔ Paris, OUIBUS, from £15
Share this post: