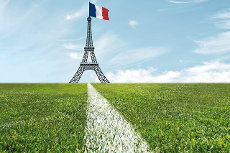 So, the round of 16 is over and Wales is the only home nation to have made it through. While England was kicked out by the surprisingly strong underdogs from Iceland, Wales took the fate of Northern Ireland in its own hands… by waiting for them to score an own goal – victory nonetheless! In the quarter finals, Chris Coleman's team will face Belgium at the Stade Pierre-Mauroy in Lille on 1 July and we tell you how to get there for little money!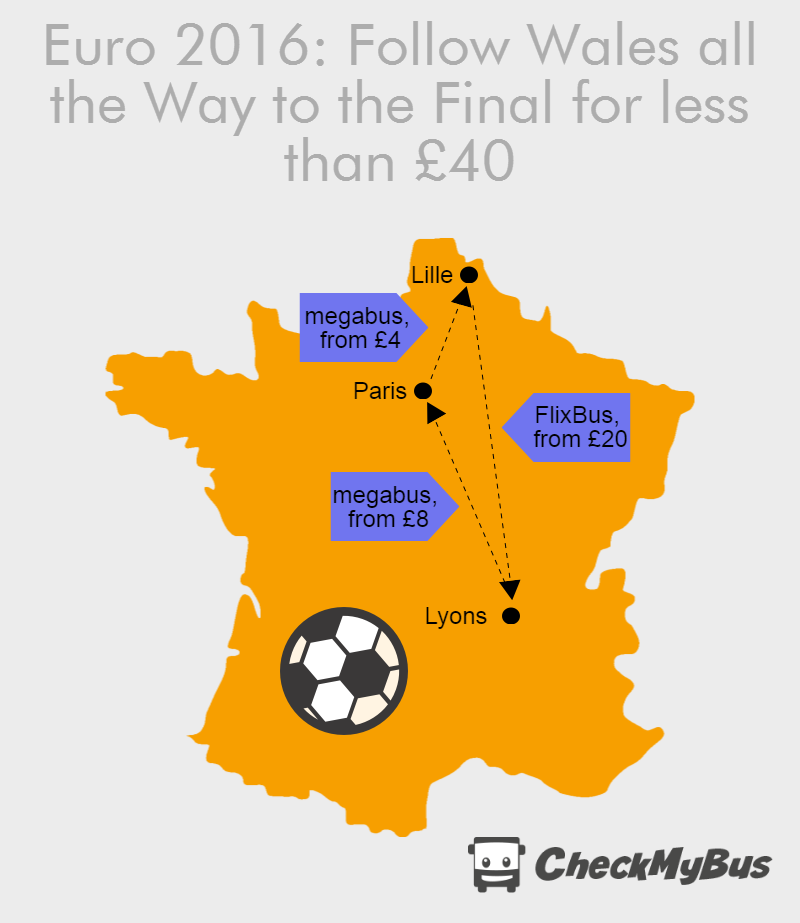 Take the Bus to Get to the Next Wales Matches
Wales supporters, who are already down in France, benefit from good national intercity bus connections. Coach tickets for a bus from Paris to Lille on 29 June currently range between £4 and £12 and fans can choose between 40 different buses per day. The trips are provided by coach companies including the Scottish budget operator megabus, German market leader FlixBus and French companies OUIBUS, isilines and Eurolines France.

Bus from Paris to Lille, megabus, from £4

For Particularly Optimistic Supporters: Travel to the Semifinal in Lyons
Should Wales beat Belgium – a team basically made up of the Premier League's finest – their next match would be held at the Parc Olympique Lyonnais in Lyons, where the team would have to face either Poland or Portugal. This means that a potential Real Madrid-Showdown between Gareth Bale and Cristiano Ronaldo is not too unlikely. A trip from Lille to Lyons two days before the semifinal can be booked for £20 from FlixBus. For the 11-hour trip you can choose between connections during the day and overnight connections.

Bus from Lille to Lyons, FlixBus, from £20

Get to the Final at the Stade de France by Bus
The final of the UEFA Euro 2016 will be played on 10 July at the Stade de France in Saint-Denis, a suburb of Paris. Should Wales make it all the way through to the last game, the team's opponent will be either Germany, Italy, France or Iceland. It will be a tough encounter but Coleman's team is well set up and the squad is prepared to do the impossible: being at the Euros for the very first time and instantly taking home the cup! Bus tickets from Lyons to Paris on the day before the final can still be booked for £8 from megabus.

Bus from Lyons to Paris, megabus, from £8

Share this post: