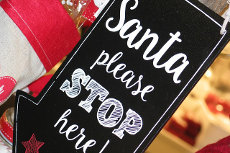 The Christmas Lights are switched on and the smell of mulled wine and roasted almonds fills the air: This means that it's about time to check out this year's Christmas Markets. While the UK has long refused to fully embrace this continental tradition, every town and city nowadays has at least one Christmas Market, whose Christmas cheer will turn every Grinch into Buddy the Elf. While some of them are modelled after traditional European markets, others boast massive ice rinks, fun rides and even circus shows. So, check out our guide and find the Christmas Market that gets you into the festive swing!
Christmas 2016: Reach the UK's best Christmas Markets by Coach
A trip to a Christmas Market can be a fairly expensive endeavour as Glühwein, pork sausage and a few souvenirs and gifts are commonly not cheap. However, if you want to steer clear of your local Christmas Market and explore something new instead, then we recommend taking the coach. All of the below Christmas Markets can easily be reached by bus and the money you save on getting there can be spent on an additional mug of hot chocolate or some gingerbread.
Christmas Market in Belfast


Dates: November 19 – December 22
A trip to Belfast's Christmas Market is particularly recommended in 2016 as the market is regarded the highlight of the ongoing Northern Ireland's Year of Food and Drink. This is why there will be an additional 20 stalls this year selling delicacies from all around the world. The market will take place in the City Hall grounds and if you go there with kids, then a trip to Santa's Grotto is a must: Every child who writes a letter to Santa before 19 December will receive a reply.
Cheap Coach Trips to Belfast:


Bus from Dublin to Belfast, Aircoach, from £8.40


Bus from Birmingham to Belfast, Eurolines UK, from £32

Frankfurt Christmas Market in Birmingham


Dates: November 17 – December 29
Birmingham's Christmas Market is the largest German-style market outside Germany and Austria. The market, which celebrates its 50th anniversary this year, is organised in collaboration with Frankfurt, which makes it particularly authentic. On Victoria Square, visitors can discover more than 120 stalls selling everything from typical German food to handicraft.
Cheap Coach Trips to Birmingham:


Bus from Manchester to Birmingham, megabus, from £1


Bus from Nottingham to Birmingham, National Express, from £4

Edinburgh's Christmas

Dates: November 18 – January 7
Located on East Princes Street Gardens is the main part of Edinburgh's Christmas, consisting in a European and a Scottish section. While the markets are fairly traditional, Santa Land is not. The large-scale amusement park offers fun rides, a massive ice rink and a Christmas tree maze. This makes it the perfect place to visit with kids as fun is guaranteed. For a romantic stroll, we recommend George Street, which becomes the Street of Light during the festive period as it is illuminated by about 60,000 light bulbs.
Cheap Coach Trips to Edinburgh:


Bus from Glasgow to Edinburgh, citylink, from £1


Bus from Aberdeen to Edinburgh, megabus, from £12

Cardiff Christmas Market


Dates: November 10 – December 23
Cardiff might not host the UK's biggest Christmas Markets, but it is definitely one of its most charming ones. At 80 stalls around 200 artists and crafts people sell their goods, which make perfect and unique Christmas presents. The city makes sure that there are several new vendors every year, so even if you've been there last year there's something new to discover. Also make sure to check the programme before planning your trip: Most of the vendors are only there for a few days and then hand over their stall to a new tenant. This makes the Christmas Market in Cardiff presumably the most versatile one in the UK.
Cheap Coach Trips to Cardiff:


Bus from Swansea to Cardiff, National Express, from £3.50


Bus from Gloucester to Cardiff, National Express, from £12.30

London's Christmas Markets


Dates: varies from market to market, but usually until the beginning of January
London offers numerous individual Christmas Markets, from the large-scale Hyde Park Winter Wonderland to the more artsy Southbank Centre Winter Festival, where the Million Dollar Quartet offers modernised as well as traditional Christmas tunes for you to sing along to. The latest addition to London's Christmas Extravaganza is Christmas in Leicester Square, where you will find Santa's Grotto as well as the La Soirée circus. Its 10th anniversary, on the other hand, is celebrating Winter Wonderland in Hyde Park, which hosts the largest outdoor ice rink in the whole country. Around 100,000 light bulbs ensure a particularly festive atmosphere. While kids have lots of fun activities to discover, adults can pick one of the many themed bars, from a Bavarian hut to the Ice Bar, where even the shot glasses are made of pure ice.
Cheap Coach Trips to London:


Bus from Oxford to London, megabus, from £1


Bus from Brighton to London, National Express, from £5

Share this post: