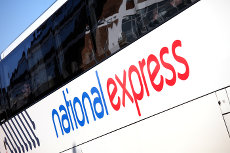 Last week, the Birmingham-based transport group National Express shared their half year results, which look highly promising – particularly so for the international endeavours of the company. National Express, which is mainly associated with cheap domestic coach travel by most British citizens, operates a wide spectrum of transport services abroad, which by now makes up 80% of the company's earnings.
The North American as well as the Spanish and Moroccan coach branch, in particular, generated good profit in the first half of the year with the Spanish coach company ALSA transporting a record number of passengers. Apart from these coach operations, National Express also runs select train services in Germany. In the UK, the company has only recently pulled out of the train business by selling its c2c branch to Trenitalia in February 2017.
A look at the UK market is slightly less promising, although profits still rose almost 19% (or 10% when taking into consideration the c2c sell-off). National Express is regarding this as an effect of the recent series of terror-related incidents across the UK, which has presumably hindered the Brits' wanderlust. Although the company assumes that this situation is likely to continue for the next few months, National Express is optimistic about the future. "The results so far have been very encouraging and are helping to drive commercial growth in revenue and patronage in the second quarter of the year," said the company.
To achieve this goal, the company is focusing more and more on customer service and "operational excellence". While customers have been benefiting from free WiFi on many National Express coaches for quite some time now, the company's free-of-charge infotainment system VUER is another step towards fully satisfying the customer and towards making coach travel as enjoyable as possible. Another way of meeting the demands of the customers is National Express' new offers. While the UK Bus branch saw the introduction of a low fare zone in Dudley (to be followed soon by one in Walsall), the Skimmer pass meets the needs of frequent travellers. If you know that you'll make use of National Express quite a lot in the upcoming months, you can buy a Skimmer pass for a certain period of time (7/14/28 days). The pass then allows you to freely use National Express and to book as many trips as you like. This makes it the perfect option for students wanting to travel across the UK during their semester break.
➠ More information on the Skimmer pass and other deals: National Express Promo Code
Share this post: