The United Kingdom has no shortage of cultural and natural wonders to behold. Between London's multitude of sights, Stonehenge, the Lake District and Scottish Highlands, there are tons of lesser known attractions to discover. Quaint historic towns, scenic waterfalls, legendary castles, a dramatic coastline and even a toxic blue lagoon are among the UK's countless hidden gems. Many of these places are easily accessible by the UK's extensive coach network, or can be reached via local transport from larger cities and towns.
Visit Buxton's Toxic Blue Lagoon but Don't Swim!
Don't be fooled by the seemingly crystal blue waters of the toxic blue lagoon in Buxton, England. Often referred to as a "toxic soup," the lagoon harbors rubbish, dead animals among other vile ingredients that make it not safe for swimming. In fact, at one point the lagoon was even dyed black to discourage visitors from taking a dip. Nonetheless, it is still a beautiful sight and there's no charge to visit.
Visit the Origin of 'Jack the Giant Killer' at St. Michael's Mount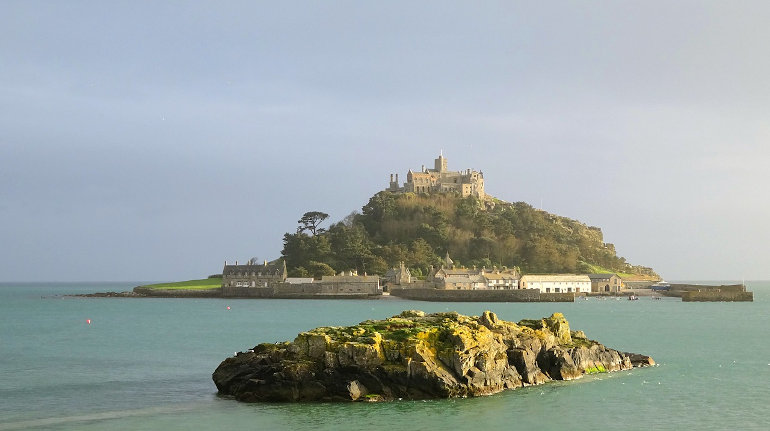 Like something out of a fantasy novel, St. Michael's Mount is a beautiful island topped with a castle that can be accessed by foot during the low tide. The little island has a rich history of sieges, religious visions and has been used as the set of numerous films, such as James Bond and Dracula. It's also the birthplace of the fairy-tale 'Jack the Giant Killer,' since it was once believed to be the home of a giant before being slain by a local named Jack.
Hike Through Scenic Gorges to Henrhyd Falls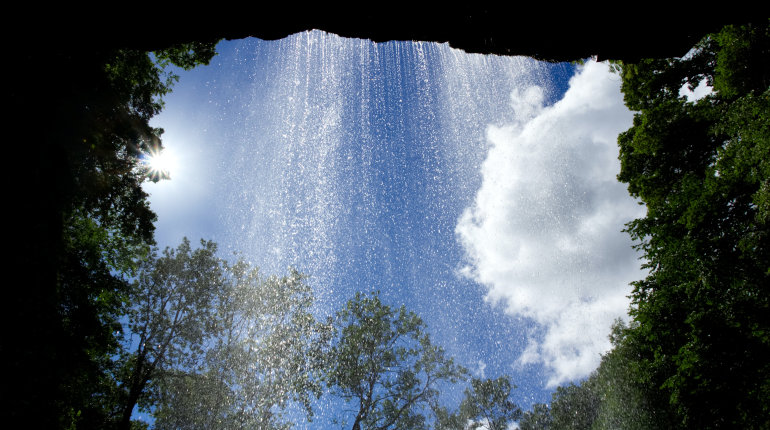 Henrhyd Falls, also known as Sgwd Henrhyd, located on the western edge of the Brecon Beacons is the highest waterfall in the South. Hiking down to the falls entails taking a winding path through scenic tree-lined gorges and is a must-see for outdoors enthusiasts. Nearby trails, such as Graigllech Woods and Nant Lech river also offer exquisite views. The whole area is known to be a part of Wales' Waterfall Country.
Travel to the Country's North Eastern Edge to see Scotland's Sentinels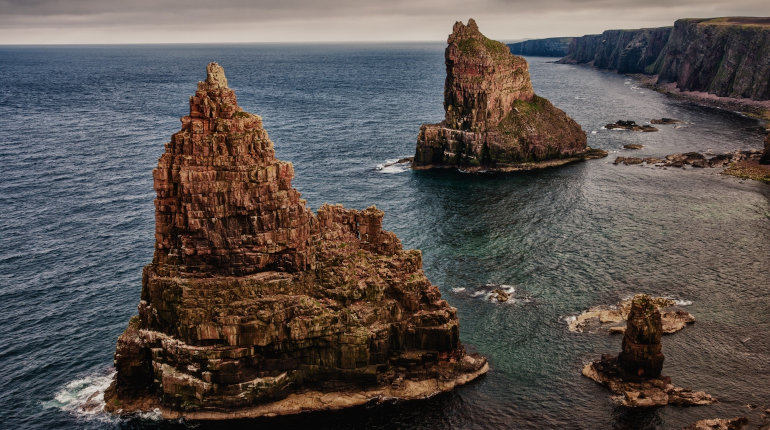 The small town of John O'Goats is famous for being Britain's most north eastern point, and is near the impressive coastal rock formations, the Stacks of Duncansby, also known as Scotland's Sentinels. While there, the Duncansby Head Lighthouse is also well worth a visit.
Share this post: