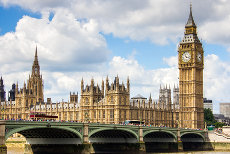 Social media has revolutionised tourism: selfies and digital check-ins let travellers share their experiences online instantly and thus allow family and friends to take part in their tourist adventures. But where are most selfies taken? What is the number one sightseeing spot according to Google searches? Where do most Instagrammers check in? A CheckMyBus study has proven what Londoners have long suspected: In 2015 the UK's capital comes second to none in terms of online tourism.
We scanned all of Europe for the most popular sights on the internet. To come up with a ranking, we analysed the most frequently googled and the most frequently instagrammed points of interest. This resulted in a list of sights ranked according to their online popularity in 2015 – both for the UK and Europe.
15 of the UK's Top 25 Sights are Located in London
When it comes to internet fame, London is the UK's number one tourist destination. Big Ben takes front rank in the list of the most popular sights followed by the London Eye – in comparison to Big Ben a fairly recent addition to the London skyline, which is only a few metres away from the iconic clock tower. All in all, 15 out of the 25 top ranked UK sights can be found in the British capital. Ranked sixth is the first non-London-based tourist attraction, namely the prehistoric standing rocks of Stonehenge located close to Amesbury. Other famous points of interest outside London are Edinburgh Castle (16), Brighton Pier (17) or Blenheim Palace in Woodstock (20).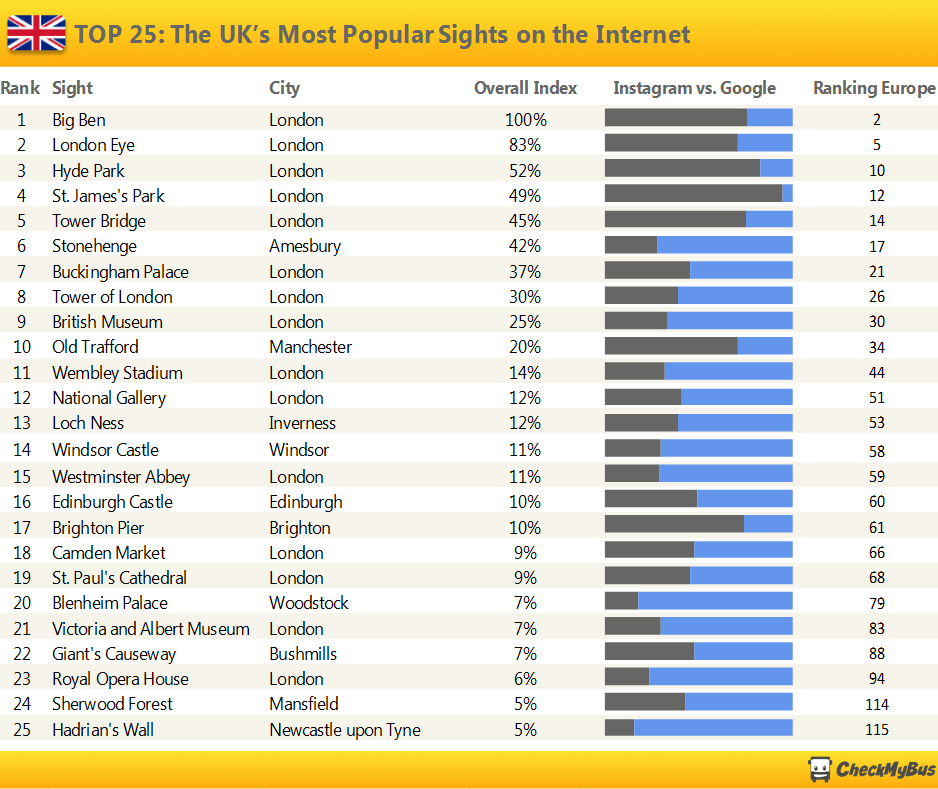 When people come to the UK, it is mainly culture they are looking for: While 64 percent of the most popular tourist destinations on the internet are on the cultural side of things, 20 percent of the Top 25 consist of breath-taking landscapes such as the Giant's Causeway in Bushmills or Loch Ness located southwest of Inverness. However, even when it comes to nature, the metropolis triumphs: With Hyde Park and St. James's Park, two of London's green spots are prominently featured amongst the Top 5.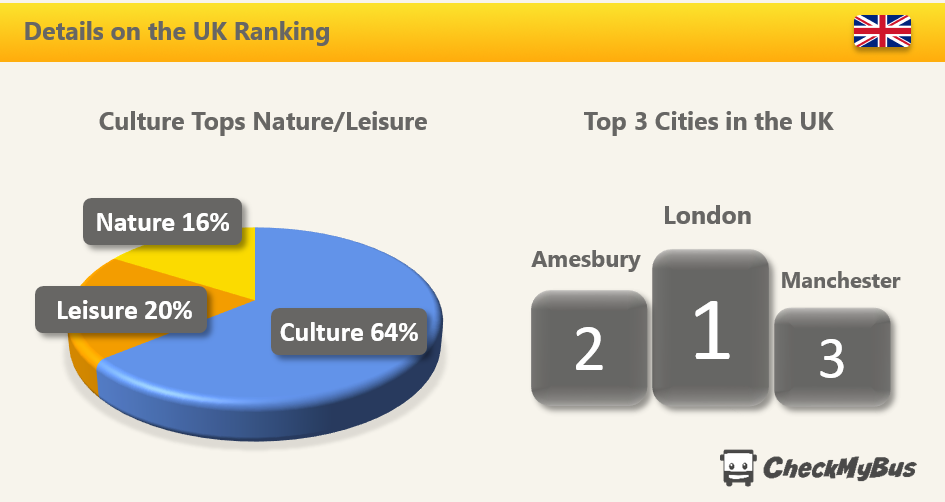 Old London Still Beats Modern London
The Shard, Millennium Bridge or London Eye – London does not rely on the popularity of long-established sights like Tower Bridge or Westminster Abbey. However, the city's most iconic and most traditional landmark, Big Ben, can still secure the top spot in the hearts of travellers. It is not for nothing that Big Ben is renowned for its reliability!
Football's Coming Home
As the home of football, the UK's stadiums are also in the running for the prime spots on travellers' digital profiles. Old Trafford in Manchester secures rank number ten, while London's Wembley Stadium follows in place eleven. The sports venues are thus trumping impressive churches such as Westminster Abbey or St. Paul's Cathedral as well as striking landscapes such as Sherwood Forest and leisure top spots like Brighton Pier.
A European Comparison Proves: On the Internet There's No Place Like London
The UK's sights not only convince tourists on a national scale but can also assert themselves amongst the European competition. While the Eiffel Tower tops the ranking of the most beloved sights on the internet, Big Ben secures second place. The iconic clock tower is thus ahead of Munich's Oktoberfest, the Louvre in Paris, the Colosseum in Rome and the Sagrada Família in Barcelona. With eleven of the UK's sights being among the top 50 European tourist destinations, the country shares first place with France. However, when it comes to the top cities, London triumphs over Paris with ease. With a total of nine out of the 50 most googled and instagrammed sights, London is the top tourist destination on the internet. No other city's iconic sights are as popular on social media as Big Ben and Co.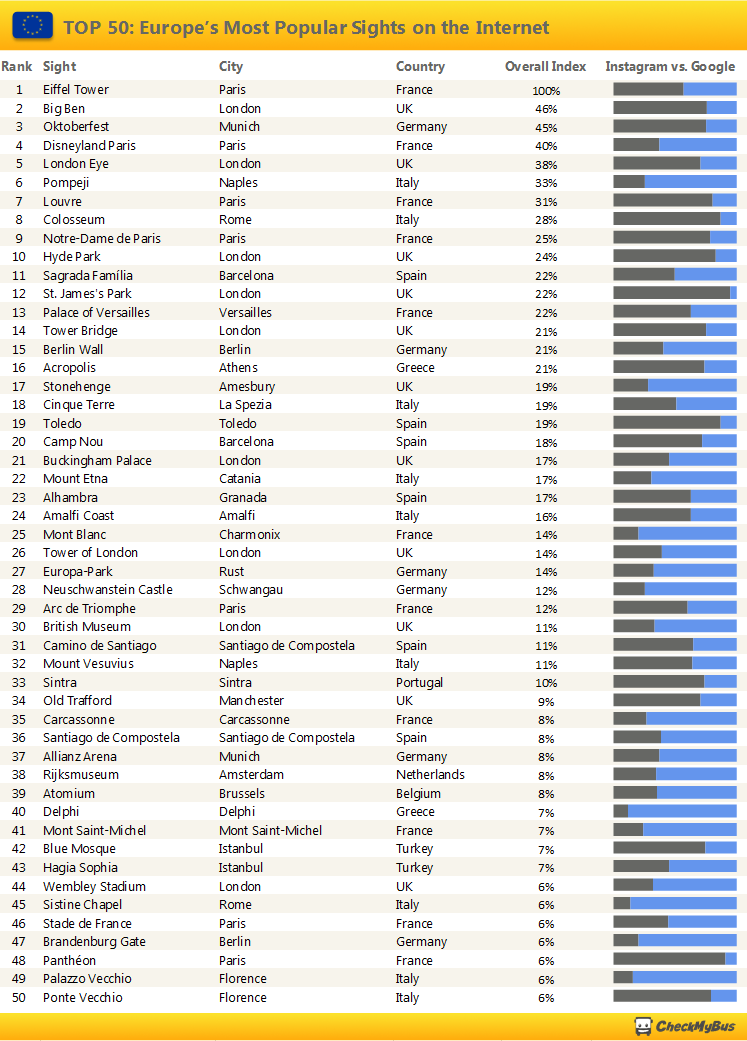 Your Bus Journey To The Internet's Favourite Sights
If flicking through Instagram profiles has made you envious of other people's adventures, then book your inexpensive bus journey now. Thanks to cheap coach tickets, a visit to Big Ben or Stonehenge will no longer only be an open tab in your browser but a real-life experience. Taking the coach to London – Europe's Sightseeing Capital – is not much of a hassle since most coach companies operate bus routes to and from the British metropolis. If you live in Manchester and want to take a selfie in front of Big Ben, megabus offers tickets starting at £1 only. If you're a Londoner and want to experience something different for a change, then National Express takes you directly to Amesbury to visit Stonehenge with tickets available from £16.70. While tickets for a match at Old Trafford might be on the pricey side, the journey there is not: for instance, leaving from Liverpool, coach tickets for megabus can be booked starting at £1.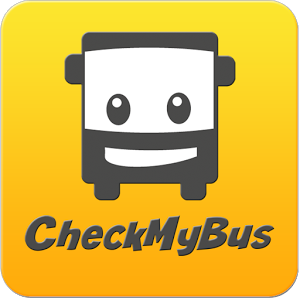 Quit googling and stop flicking through Instagram: Book your bus journey to the Internet's most popular sights now and see them for yourself!

Methodology:
A preselection of points of interest was accumulated by taking into account diverse sources including touristic web portals and the official list of UNESCO World Heritage Sites. The more than 600 sights, resulting from this preselection, were singled out according to several criteria. Finally, 450 European points of interest were analysed in terms of their Google search volume data and the amount of pictures uploaded on Instagram. Respective keywords and hashtags were translated into five languages in order to ensure that the search/upload was based on touristic interest only. Individual cities were included when it could be assumed that the city was purely looked for/instagrammed for its touristic value (e. g. Carcassonne). On the basis of monthly search volume and the number of Instagram-posts under the respective hashtag, an index was created per country and for the whole of Europe. The top-rated sight was thereby assigned an index of 100 percent and all further tourist destinations were ranked accordingly. The connection of the two sources shows those sights, which are most popular online: while Google search requests serve as an indicator for general interest, Instagram uploads attest to actual tourist activity on site. For instance, Big Ben is only rarely searched for on Google, yet it is very frequently photographed by tourists on the spot.
Share this post: