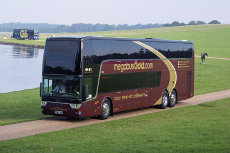 The Scottish coach company megabus is known for low-cost tickets starting from only £1. Maybe this is one of the reasons why its luxury sleepercoach service could not quite convince UK travellers and will be discontinued on 21 May. The overnight coach service was launched in 2013 and has been connecting the Scottish cities Aberdeen, Dundee, Edinburgh, Glasgow, Inverness and Perth with London's Victoria Coach Station.
What was so special about the megabus sleepercoach was that only luxury vehicles were used to operate the route. Customers benefitted from comfy, adjustable leather seats which could easily be made into fully-flat beds. In addition, free WiFi provided for on-board entertainment. The coach service ran non-stop between Scotland and London, meaning that the journey time of a trip from Edinburgh to London only amounted to around 8 hours and 30 minutes.
After about four years, however, megabus decided to discontinue the service, mainly due to severe competition from other means of transport such as trains and flights. The company's most potent competitor was probably the budget airline Ryanair, which launched direct services from both Edinburgh and Glasgow to London in 2014. Taking into account that one of the luxury buses, which were custom-built in Belgium, costs £500.000, an average ticket would have to be sold for £50 in order to make a profit. With flights starting from £15, however, only few customers were still willing to opt for the overnight coach service.
Alternatives to the megabus sleepercoach
Although there will no longer be a luxury megabus sleepercoach, the company keeps offering cheap overnight services from Scotland to London. For instance, there will still be an 8 hours and 30 minute connection available from Edinburgh to London, which can be booked for £9. Price sensitive customers, in particular, are likely to opt for this coach service as it will also allow them to save the money for a hotel stay in London, which is generally quite dear.
If you as a traveller enjoy having several options to pick from, then CheckMyBus is perfect for you: In our search engine you can not only compare the megabus services to those of other coach companies but also to flights.

Simply take a look at the CheckMyBus search results and activate the means of transport you're interested in!
If you book your trip early, then you might find Ryanair flights for only £15. However, keep in mind that with luggage fees might apply on flights whereas most coach companies allow you to take your suitcase for free. Also check for airport transfers: The low-cost Ryanair services arrive at London Stansted Airport, which means that you need to book a shuttle service as well if you want to make your way to the city centre. There's National Express and Terravision services available between the airport and London Liverpool Street Station (among other central London stops). Although you can buy tickets for these shuttle services at the airport, we highly recommend booking your shuttle bus in advance to benefit from the considerably cheaper online fares.
Coach vs Flight: Trip from Edinburgh to London booked one month in advance
| | | |
| --- | --- | --- |
| | Coach | Flight |
| Cheapest Option | £3 / National Express | £14,99 / Ryanair |
| Shortest Journey Time | 8 h 30 m | 1 h 25 m |
| Cost for Luggage | Free | £10 (15 kg) / £15 (20 kg) |
| Shuttle to Central London | Not necessary (several central bus stops to choose from) | £5 – £13 (National Express or Terravision coach) |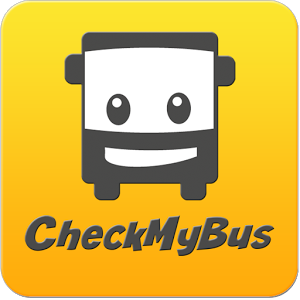 A final aspect to be taken into account before booking your trip is connected to the environment: You can reduce your ecological footprint by taking the coach instead of the plane.
Share this post: