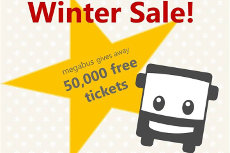 Christmas is close and megabus has decided to make all of their customers an early present. The Perth based bus company is giving away a total of 50,000 free tickets for its entire European bus network. Only a booking fee of 50p applies. Although the offer is good while supplies last, megabus has found a way to ensure that the attractive tickets are not sold out straight away. Each day, the bus company unlocks a limited allotment of free tickets. This means that it's worth checking back every day: Even though you couldn't find any free tickets for your preferred megabus route today, there might be some available tomorrow!
The tickets, which are available for national connections as well as cross-border bus routes, are valid for journeys between 12 January and 12 February 2016. This gives passengers the chance to spend some relaxing post-Christmas days at a destination of their choice for little money. Take a look at our sample bus routes to find inspiration for your inexpensive January vacation.
Our Editorial Team Recommends: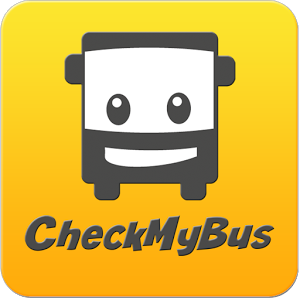 Can't find any free tickets? Take a look at travel dates that are exactly two months from the day you search for tickets. Since megabus unlocks allotments each day, this will improve your chance of getting one of the highly coveted tickets.
Some of the Free National Bus Routes
If you want to stay in the UK, then there's a vast number of intercity bus connections available for your free of charge coach trip. It doesn't matter whether you fancy a sightseeing weekend in London or a shopping trip to Manchester or Birmingham – the money you save on the trip, can be spent on having a good time at your holiday destination of choice.
London ↔ Birmingham / Liverpool ↔ Manchester / Cardiff ↔ London / Leeds ↔ Bristol
Some of the Free International Bus Routes
You want to discover the continent in January? Then the free megabus tickets are a perfect way of making the most of your trip. You can travel from city to city for little money and discover metropolises such as Paris, Milan or Amsterdam.
Paris ↔ Lyons / Verona ↔ Milan / Munich ↔ Stuttgart / Brussels ↔ Amsterdam
Share this post: