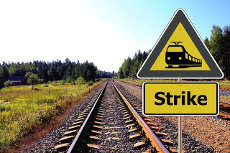 The past few months have been a difficult time for the rail industry in the United Kingdom. Reoccurring strikes against multiple rail providers over pay disputes and the innovation of Driver Controlled Operation (DCO) trains remain serious issues for union members and rail companies. The strikes are compounded by an ever-growing population and result in railway congestion on remaining trains being at an all-time high. The disruptions are not over yet, and the month of November will see even more strikes throughout the country.
What Providers will be on Strike and when?
The disagreement between unions and rail providers has been ongoing for 17 months, spreading to other providers, and resulting in over 30 24-hour walkouts by unions. These strikes are going to continue into the coming month with some rail stations being affected well into December. On 8 November, five different providers will be on strike from 24 to 48 hours, causing massive disruptions.
Rail Providers Affected by 8 November Strike
Southern Railways
48 hours – Routes in south London, between central London and the South coast, through East and West Sussex, Surrey and parts of Kent and Hampshire
South Western Railway
48 hours – Routes include Bournemouth, Epsom, Exeter, Guildford, London Waterloo, Southampton, Ascot, Bath, Bracknell, Bristol, Portsmouth, Salisbury, Bruton, Dorchester, Isle of Wight, Weymouth, Winchester and Windsor
Greater Anglia
48 hours – Routes include Broxbourne, Bury St Edmunds, Cambridge, Chelmsford, Colchester, Cromer and Sheringham, Dedham and the Stour Valley, Ely, Essex Coast, Felixstowe, Great Yarmouth, Holland, Ipswich, Norwich, Southend-on-Sea, London, The Norfolk Broads, The Suffolk Coast, Westfield Stratford City and East Anglia
Merseyrail
24 hours – Routes include Liverpool, Southport, Ormskirk, Kirkby, Manchester Airport, East Midlands, Blackpool Borth, and destinations across Yorkshire and the West Midlands
Arriva Rail North
24 hours – Routes include Carlisle, Sunderland, Scarborough, Hull, Shefield, Manchester, Liverpool, Blackpool and Morecambe
In addition to this strike, Arriva and First services will be affected by further strikes on 6, 13, 20, 27 and 30 November. Unions which represent employees at Iarnród Éireann in Ireland have said that there would be no rail service at all on 1, 7, 14, 23 November and 8 December.
What you Should Know
With constant strikes and walk-outs popping up, it can be a bit confusing to keep track of it all as a prospective passenger. Here are some key things to keep in mind when considering your next rail trip over the next few months.
Key Points of the November Railway Strikes
➠ Arriva North offers compensations for delays over 30 minutes, which can be claimed at the company's Delay Repay page
➠ Similarly, holders of season tickets can claim compensation as well through the Delay Repay scheme. Advance tickets for strike days can be redeemed for a refund
➠ Arriva North provides reduced service on strike days, and offers approximately 40 to 50% of regular services
➠ Companies affected by union strikes include: Northern, Southern, South Western, Mersevrail and Greater Anglia.
➠ In many cases services provider will be based where available drivers are located, with an aim of concentrating and most important routes
➠ If you have a train ticket booked during this month, always make sure to check the provider's routes prior to your trip to prepare for possible delays or cancellations
➠ Many providers will post a timetable of available and canceled routes on their websites closer to the date of the strike.
Buses Step up to Fill the Void
During this period of rail strikes, several coach providers have stepped up to provide an alternative for displaced rail travelers. Back in August, National Express cruised through Months of Delays by pledging to increase its fleet to improve carrying capacity amidst the rail chaos. Until the disputes between unions and rail providers are resolved, more and more commuters will need to turn to alternative means of travel.
A Fight for Wages
One of the major causes of the strikes against transport company, Arriva is a disagreement about how the drivers are paid. Both Unite and the GMB have been working to try to secure the best deal for their members, however bosses at Arriva have assured its passengers that despite providing as many as three offers of improved pay, the two unions insist on prolonging the rail disruption.
The dispute began when roughly 70 drivers at the company claimed that there was a difference of nearly £5,000 between what they were paid and the drivers at the Queens Road depot. The unions have aimed for an annual salary increase of 3.75%, which is around the same rate that workers at Dublin Bus and Lucas achieved following their strikes last year. Arriva has responded by saying it offered an increase of 1.75% which is to be supplemented by other factors, including performance and absenteeism management as well as revisions to the company's redeployment policy and payroll.
In the meantime, the Ministry of Transport has been relatively quiet during the conflict. Transport Minister, Shane Ross has said that a dispute in regards to pay is something that should be settled between the employer and its workers, and supports a resolution between the union members and Arriva.
Driver Controlled Operation
The other major factor that is contributing to the strikes is the proposal of implementing Driver Controlled Operation (DCO) technology to allow drivers to easily open and close train doors rather than staff. This proposed change to the conductor's role is particularly controversial, because the RMT trade union claims that the technology would not be safe. The union's membership is made up of over 400 on-board bus staff, previously referred to as guards.
Despite being able to negotiate agreements in Scotland and Wales that protected the guards' job security and ensured passenger safety, RMT has hit a roadblock with its campaign in England. The Union's general secretary has claimed that their efforts to reach negotiated settlements in terms of safety has been rejected, thus pushing them to strike in November. South Western Railway, which recently took over South West Trains, is one of the rail providers that will be subject to the November strikes for refusing to assure that a second member of staff will remain onboard its trains once the technology is implemented.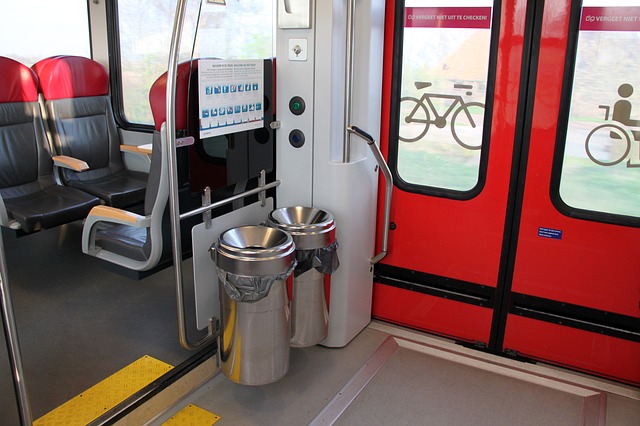 Innovation and Workers' Rights
In contrast to the union's claims about the safety of the DCO technology, Arriva Rail North has assured its passengers that the technology is a necessary improvement that will help increase capacity on trains and improve efficiency. By having the driver directly opening the doors, the time trains need to spend at stations will be reduced. These measures are deemed necessary moves forward since the number of passengers taking the UK's busiest routes has doubled over the past 12 years.
The company has also said that they hope to have productive talks with RMT about the allocation of guards and staff on the train, one of the major concerns of unions. Arriva Rail North also says they want to discuss their commitment to guarantee jobs and salaries for at least the next eight years.
Working Towards Compromise
The union Aslef recently announced that they had reached a deal with Govia Thameslink Railway that would guarantee drivers a 28.5 percent pay increase over the next five years, and assure that a second staff member would be present onboard aside from extenuating circumstances. The deal effectively tackles both major sources of contention that spurred the strikes in the first place. While RMT was not included in these negotiations, this could be a step towards an end of the railway strikes.
Share this post: