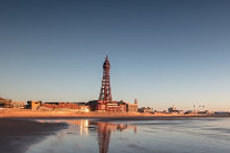 It's official, more UK residents are interested in domestic travel than excursions abroad according to a CheckMyBus study. This past summer, CheckMyBus saw 40% more UK users search for affordable intercity coach rides and domestic routes are more popular than ever. The Brexit vote and weak pound have certainly had a role in shaping these trends, but have done nothing to diminish the wanderlust of the British people. Instead, more and more UK residents are exploring their own backyard, and discovering Britain's hidden treasures.
Shift to Domestic Travel
In the summer of 2016, four out of the five most frequently booked connections were either bound for Heathrow, Gatwick or Manchester Airport. The number one bus route connected the Welsh capital of Cardiff to London's Heathrow airport for only £10. Even though this route has since maintained this price, it is no longer even featured among the top ten most popular routes in the UK. In fact, not a single route to London Heathrow made the top 10.
This is particularly surprising when considering that providers, such as megabus and National Express have been connecting more and more cities to international travel hubs, like Heathrow, and Gatwick. Instead, the majority of Brits have preferred smaller airports, such as Bristol Airport and London Stansted. Regardless, local attractions reign supreme as the most popular destinations, and Blackpool and Fort William top the list.

Glasgow – Blackpool is the Most Frequently Booked Route
The most frequently booked connection on CheckMyBus led travellers from Glasgow to Blackpool, one of the UK's most popular seaside resorts. Facing the Irish Sea, Blackpool has always been well-loved by Brits for its numerous attractions, such as the Blackpool Zoo and the Pleasure Beach amusement park. Other notable attractions in the town include the Coral Island arcades, the Blackpool Tower Dungeons, Stanley Park and the Grundy Art Gallery. Another frequently booked coastal getaway is the Somerset seaside town of Weston-super-Mare.
Adventure in the Scottish Highlands
Aside from the UK's coastal towns, the Scottish Highlands were the next most popular destination for British travellers. Known throughout the world for their scenic beauty and bountiful opportunities for hiking, the Highlands are a particularly attractive option for people looking to escape bustling urban areas. Two of the most frequently booked destinations are Oban with its famous whisky distillery and Fort William, where the West Highland Way begins or ends.
Share this post: