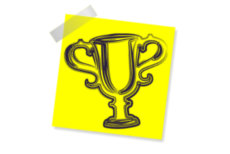 There's world records for basically everthing, ranging from sports over natural phenomena to simply bizarre talents and features. The records themselves are documented in the Guinness Book of Records, which was published for the first time in 1955 with an updated version coming out every year. Obviously there's also world records in which a bus plays the lead role. Let's take a look!
Record-breaking buses
We came up with an overview over the most bizarre world records, which feature buses. So, if you want to know how long the longest bus journey took or how many years you'd have to drive a school bus in order to make it into the Guinness Book of Records, then read on!
The world's longest bus journey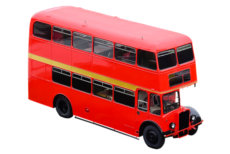 Who: Hughie Thompson, Richard Steel and John Weston
Where: London
When: November 1988 – December 1989
In 1988, Hughie Thompson, Richard Steel and John Weston decided to embark on a journey, which was to become the world's longest bus ride. The London bus left the British capital in November 1988 and came back more than one year later, in December 1989. On their journey, the three travellers passed cities such as Hamburg, Milan, Rio de Janeiro, Los Angeles and Liverpool – amongst other.
The largest distance for a bus to be pulled by ears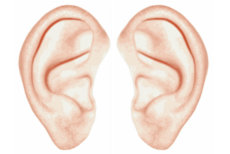 Who: Manjit Singh
Where: Loughborough
When: 31 March 2008
After he had already tried his luck with a car and a plane, Majit Singh decided to pull a bus next – with his ears only! In March 2008 he managed to pull a singledecker bus a total distance of 6.1 metres, which earned him an entry in the Guinness Book of Records. The event was staged in Loughborough and helped raise some money for the Manjit Fitness Academy.
The longest career as a bus driver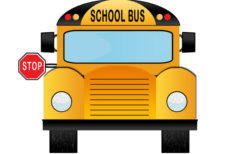 Who: Carl Fisher
Where: Pleasant Hope, Missouri
When: 11 March 2011
Carl Fisher worked as a school bus driver in Pleasant Hope, Missouri, for 66 years. He began his career at the age of 16 in 1946 and retired in August 2012. All in all, he covered more than three million kilometres and used a total of 12 vehicles. More than once, Carl used to be the bus driver of three generations of one family and made sure that they arrive at school safe and sound.
The world's largest bus mosaic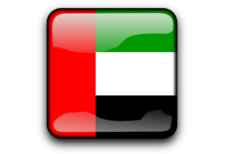 Who: Department of Transport UAE
Where: Abu Dhabi
When: 18 November 2014
In order to celebrate the 43th national holiday, the Department of Transport in the United Arab Emirates decided to break a world record. The used a total of 156 buses in order to recreate the national flag, making the presentation the world's largest mosaic made out of buses. 39 buses were used to recreate each of the four colours found in the flag.
Share this post: