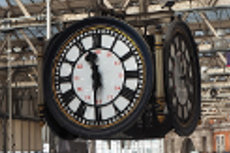 This August marks a very tumultuous time for major railways throughout the UK. From the 5th through the 28th of the month, England's largest railway station, Waterloo has closed half of its platforms due to engineering work. To make matters worse, delays on the route from London Paddington and Bristol Parkway will last for a month, starting on 19 August, in addition to a major closure during this bank holiday weekend. Consequently, many southwest trains will not be running, and passengers have been warned to expect difficult journeys during this time.
The effects of the closings are likely to feel most extreme during this bank holiday weekend, with the London Euston Station closing from 25 to 28 August due to massive engineering work. This will hit passengers in the Northwest, Midlands and Southwest particularly hard, and people have been advised by Network Rail not to go to London via train.
In response, National Express has added thousands of extra seats this August to meet the demand. Advance bookings have significantly increased because of the railway disruption, and sales are even up 100% for some routes. Over the bank holiday weekend, National Express has seen some routes' booking figures reach as high as 175%. The bus line has pledged to continue adding to its carrying capacity so that as many people can travel as possible, even with the railways down.
Amidst all the chaos, Southeastern Railway has announced that there will be major disruption at London stations over Christmas and New Year, 2017/2018. A consistent theme has been rail chiefs urging commuting passengers to take holidays during this time or work from home. However, this isn't always an option for commuters or businesses. Fortunately, National Express and other coach lines will be consistently available during this time to get people where they need to go.
Share this post: