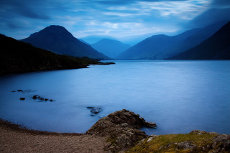 To provide customers with a wide range of affordable Easter break options, the coach company National Express conducted a survey of thousand people to unveil the UK's best-loved free attractions. The list is supposed to inspire travellers and to make people aware of the UK's abundance of free sights, ranging from world-renowned museums over ancient castles to picturesque landscapes.
The UK's number one free attraction: Lake District
The Great British public seems to be very fond of natural attractions as the top 3 are exclusively comprised of the great outdoors with Lake District topping the list, followed by Peak District Hills and Snowdonia. The very first cultural attraction on the National Express list is Hadrian's Wall (5). It came as a surprise that only one out of the top 10 free sights is located in London: The city's Natural History Museum is number nine on the list, thus even topping the British Museum (14).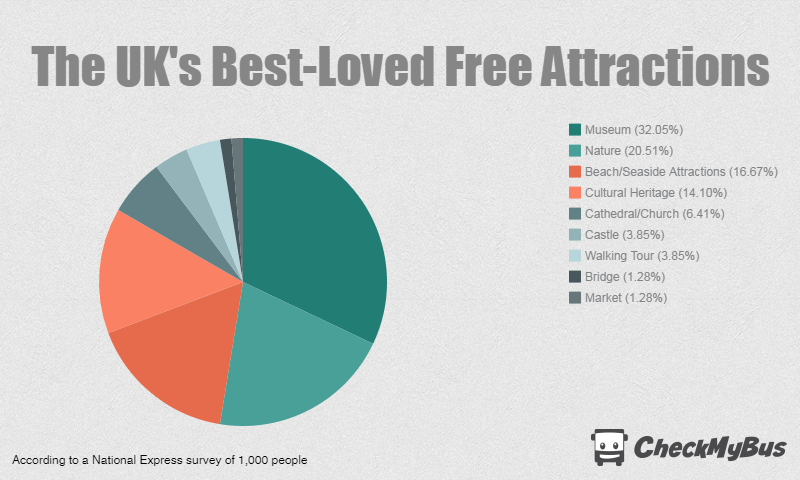 All in all, however, the UK's free museums clearly dominate the list. While London's Natural History Museum (9) is one of the better-known examples, the survey also includes some more regional and less prestigious ones like the Royal Pump Rooms Museum and Art Gallery in Leamington Spa (48) or the Bolton Steam Museum (45).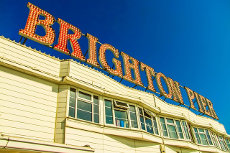 Chris Hardy, Managing Director at National Express, explains: "They say the best things in life are free and we hope our list inspires people to get out and explore somewhere new this Easter – without breaking the bank". The coach company's network is comprised of numerous bus routes connecting basically all of the UK for little money. Tickets for trips from Manchester to Glasgow, for instance, can be booked for under £13. A bus journey from Bristol to Brighton, where you'll find Brighton Pier (number 4 in the survey), is available from £11.
The National Express Top 10: The UK's Best-Loved Free Attractions
1. The Lake District (Cumbria)
2. Peak District Hills (Derbyshire)
3. Snowdonia (North Wales)
4. Brighton Pier (East Sussex)
5. Hadrian's Wall (Multiple counties)
6. Loch Ness (Scottish Highlands)
7. Newquay's beaches (Cornwall)
8. Scarborough beach (North Yorkshire)
9. Natural History Museum (London)
10. Royal Air Force Museum Cosford (Shropshire)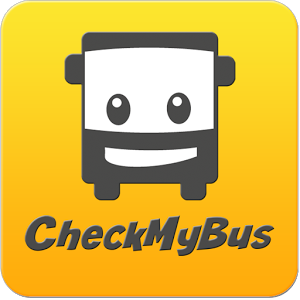 In need of more travel inspo? Check out our Budget Travel Guide!


Share this post: