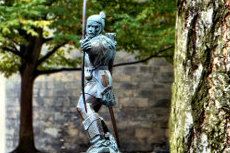 For the month of October, the city of Nottingham transforms into the festival capital of the UK. The city, made famous by the legend of Robin Hood, boasts a rich history of hosting festivals. Whether you want to attend a medieval festival, see live music, watch films, go on a roller coaster or simply enjoy a pint, there's bound to be something for everyone to enjoy in Nottingham. Here is a list of some of the highlights of this month's festivities.
Getting to Nottingham by Coach
Being located towards the center of England, it's quite easy to reach Nottingham by coach from most cities in the UK. For people travelling from outside of the country, there are direct services from Heathrow Airport to Nottingham. The city itself is compact and easy to explore by foot or with a bicycle once you arrive, and of course reliable local public transport is available as well.
How to reach Nottingham by coach


Bus from London to Nottingham, megabus, from £1.14


Bus from Glasgow to Nottingham, National Express, from £15.85


Bus from Cardiff to Nottingham, National Express, from £9.60

Goose Fair 2017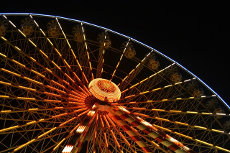 As the UK's oldest travelling fair, Nottingham's Goose Fair is over 700 years old and offers over 500 attractions, including roller coasters, water rides, giant wheels and dodgems. Both the bravest thrill seekers and the most timid at heart can find something to enjoy. The fair will be set up at the forest recreation grounds from 4 – 5 October.
Hockley Hustle Music Festival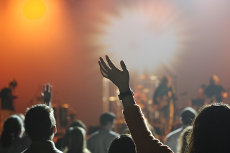 With over 300 acts across 30 stages, the Hockley Hustle Music Festival offers a range of talent for all types of music lovers. This year will feature BBC's Young Musician of the Year, Sheku Kanneh-Mason as well as the likes of Nina Smith, and the Hackney Colliery Band. The fun is not limited to the venues either as the festivities will draw in street entertainment from all walks of life. What's even better is that the event will be raising money for local charities. The festival will be on 8 October.
Robin Hood Beer & Cider Festival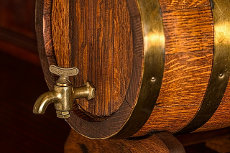 What's a festival without some great beer? From 11 – 14 October, the Robin Hood Beer and Cider Festival will offer over a thousand types of beer and 200 kinds of cider in addition to live entertainment on the Victorian Bandstand. Tickets are available to guarantee entry, and include a commemorative drinking glass and ten beer tokens.
Mayhem Film Festival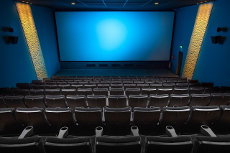 From 12 – 15 October, The Mayhem Film Festival will be celebrating the best of sci-fi and horror as well as popular cult films. The fest will showcase feature films and shorts as well as special events, including a preview of Benjamin Barfoot's Double Date, followed by a Q&A from the cast and crew. To mark its 13th edition, the festival will screen Friday the 13th Part III: 3D on Friday the thirteenth.
Rockingham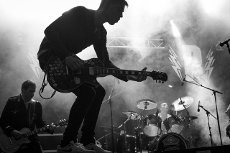 Those who feel like rocking out can meet at the students' union building at Nottingham Trent University from 20 – 22 October. Bands and musicians featured at the event include Maveric, John Parr, Dave Bickler, Vega, Harem Scarem, Great White, Bailey, and Moritz
Robin Hood Pageant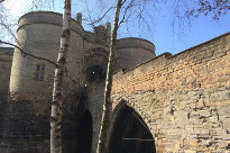 From 21 – 22 October, Nottingham Castle's grounds will be transported back in time to the days of Robin Hood and the Sheriff of Nottingham. The event will feature elaborate medieval costumes, crafts, jesters, street theatre, puppet shows, and of course food, such as roasted meats and ales. Visitors can also hone their archery skills and enjoy watching jousting knights on horseback, and a duel between Robin Hood and the evil Sheriff of Nottingham in his classic efforts to steal from the rich to give to the poor.
Nottingham Oktoberfest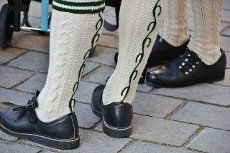 With beer, bratwurst, schnitzel, pretzels and Oompah music, a little bit of Bavaria is coming to Nottingham on 25 – 29 October for the annual Oktoberfest festivities. Aside from the German beer and food, everyone is invited to indulge in the culture by wearing dirndl and lederhosen.
Share this post: