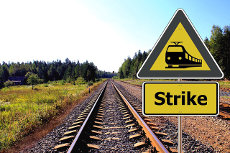 Commuters and travellers in the UK might be faced with difficulties over the next few months as the Rail, Maritime and Transport union (RMT) continues its ongoing dispute with rail provider Southern Railway. After members of the union had staged a 24 hour walkout in late April, a set of two back-to-back 24 hours strikes was planned for 10 and 12 May. The industrial action, however, was cancelled and initially replaced by a single walkout scheduled for Friday, 20 May. On 10 May the date of the next industrial action was rescheduled again and the strike is now set to be staged on Wednesday, 18 May. The strike is set to last for 24 hours and will mainly affect railway services in the south of England, including connections to Gatwick Airport.
Latest Updates on the UK Rail Strike
04/05/2016: Walkouts set for 10 and 12 May cancelled and postponed to 20 May
10/05/2016: Strike planned for 20 May now set to take place on 18 May
10/05/2016: Southern Rail warns commuters about reduced services and cancellations caused by staff sickness on routes to and from London


Rail strike currently set for: 18 May 2016
What is the rail strike about?
About 400 on-board conductors and members of the RMT are protesting against significant changes regarding their working condition. These include drivers-only trains and plans for the drivers themselves to open and close doors. Although the operator Govia Thameslink has assured the RMT that there will be neither pay cuts nor job losses resulting from the changes, the union is unhappy about the treatment of its members and talks of bullying and abuse. Mick Cash, general secretary of the RMT, states: "Southern fleeces its passengers for a fortune in fares for unreliable and overcrowded services and RMT will not allow safety to be the next thing sacrificed in the dash for fatter and fatter profits on this rail franchise." Whereas the next strike round was initially set to take place on 20 May, it was shifted to 18 May as the RMT claims that the railway provider is resorting to abusive conduct: "The company know that they are losing the public battle and have resorted to some of the dirtiest tactics seen in an industrial struggle in Britain in many years," claims Cash and states that Southern Rail "will not get away with those attacks on basic human rights."
Which railway connections are affected by the strike?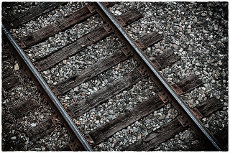 As of now, Southern Railway does not provide a precise timetable for 18 May, but states that the affected railway services are likely to be similar to the ones affected by the April walkout. This means that travellers going to Brighton, Portsmouth or Southampton, in particular, should keep an eye on travel updates as railway services might be cancelled. Southern Railway also draws attention to the fact that many trains on lines with reduced service are likely to be extremely busy and advises passengers to avoid peak times. Taking the last train is also not recommended on 18 May, since there might not be enough space for every passenger.
In addition to the RMT rail strikes, many Southern Railway train services have recently been cancelled due to an "unusually high level of sickness" among the conductors. On 5 May, for instance, 16 services between Brighton and Hove, Lewes, West Worthing, Portsmouth and Southampton had to be cancelled. The Rail, Maritime and Transport union claims that the increase in sick days can be referred back to an "enormous amount of stress" that is caused by recent changes regarding the working condition of Southern Railway employees, including the removal of benefits.
Are there any travel alternatives when the strike is on?
Yes, there are. Many of the connections affected by the RMT rail strike are also operated by British coach companies such as National Express or Eurolines UK. It is unlikely that all bus tickets will be sold out as the coach companies are used to adding extra seats whenever a rail strike or other obstacles – such as the rail engineering works over the May bank holiday weekend – are scheduled.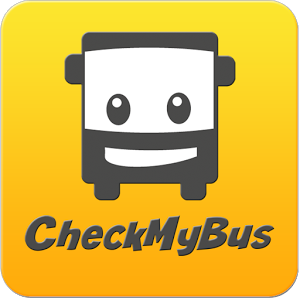 The table below will show you some inexpensive coach connections, which might be a good option during the next Southern Railway strike.
Chichester-Portsmouth

Strike Prediction: No service
Coach: National Express
Journey Time: 20-30 mins
Best Price: £2.10
Departures per Day: 9

Chichester-Southampton

Strike Prediction: No service
Coach: National Express
Journey Time: 1h 5m – 1h 40m
Best Price: £4.10
Departures per Day: 9

Brighton-Southampton

Strike Prediction: Limited service
Coach: National Express, Eurolines UK
Journey Time: 3h 45m – 5h 55m
Best Price: £12.90
Departures per Day: 16

London-Gatwick Airport

Strike Prediction: Limited service
Coach: National Express
Journey Time: 1h 15m – 1h 50m
Best Price: £5
Departures per Day: 35
Can my Southern Railway ticket be cancelled? Are there refunds and compensations?

If passengers decide not to travel because of the industrial action, tickets will be fully refunded. The railway provider advices customers to return their ticket to the office where it was bought from. An administration fee will not be charged.

Season ticket holders have the possibility to ask for a refund if they decide not to travel by train. Southern Railway will provide those affected with a compensation for the days in question in form of railway vouchers.

Should passengers decide to make use of Southern Rail services despite potential strikes, they are entitled to a compensation if their train is cancelled or more than 30 minutes late.

Compensation claims can be filed on Southern Railway's homepage.

Share this post: