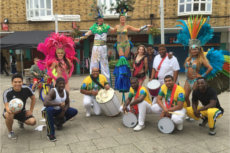 London's annual Notting Hill Carnival is probably one of the most anticipated events of the year – not only for Londoners. The streets of the otherwise affluent and highly fashionable district, Notting Hill, will once again be filled with infectious sounds, soca tunes and the irresistible smell of Caribbean street food . So why not head to London to join the fun?
Notting Hill Carnival: How to get there by coach
London is the most important hub in the UK coach system, which is why you can easily reach the capital basically from any other city or town. All the important coach companies such as National Express, megabus and Eurolines UK offer affordable connections to and from the British capital. The most frequently served bus stop is Victoria Coach Station, which is only a stone's throw away from Victoria station. Once you're there, all you need to do is to hop on the Circle or District Line (westbound) and get off at Notting Hill Gate or High Street Kensington.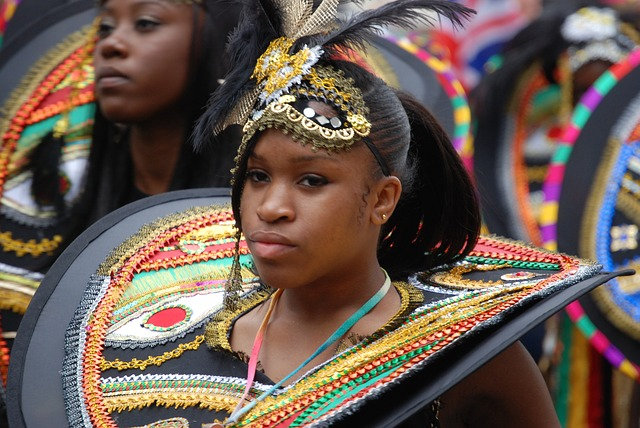 The History of the Notting Hill Carnival
Although Notting Hill Carnival has been officially celebrated since 1966, it takes its roots from a 1959 event. In this year, elements of Caribbean Carnival were showcased at St. Pancras Town Hall and televised by the BBC. In 1966, the carnival was rather unintentionally taken outside, when a street party for the neighbourhood's children was more or less hijacked by a steel band trio. Notting Hill Carnival was born.
Today the carnival is understood as a celebration of the peaceful coexistence of different cultures. This spirit goes back to the very first carnival and was particularly dominant in its second instalment as the Carnival Queen was a Norwegian girl dressed as Marie Antoinette and was surrounded by men and women from the American Air Force. It's multiculturalism at its best.
Notting Hill Carnival: What to expect in 2017?
Notting Hill Carnival is a proper street celebration and offers diverse sounds and bands at every corner. It kicks off on 27 August with a Children's Parade and the usual combination of delicious street food as well as calypso and soca performances. The highlight, however, takes place on Monday with the Big Parade. Experience how 60 bands and hundreds of dancers fill the streets of Notting Hill with catchy rhythms and an irresistible flair.
Planning on spending the bank holiday weekend in the capital: Here's an overview of free things to do in London!
Share this post: