Next week the Irish will celebrate their national holiday again and although numerous places in the UK and the whole world have come up with their own St. Patrick's Day celebrations, nothing beats the original Paddy's Day Parade in Dublin. Instead of celebrating only on 17 March, the Irish make the most out of this special occasion by painting the town green for four whole days.
St. Patrick's Day 2016 in Dublin


"Imagine If" is the motto of this year's St. Patrick's Day parade and it is meant to pay tribute to the imagination of the Irish youth as they look forward to a positive future. Apart from the parade, which attracts thousands of visitors every year, Dublin provides numerous other attractions, ranging from fun fairs to walking tours that allow you to trace the life and works of St. Patrick himself. Obviously, every day is bound to end with a traditional pint of Guinness in one of the local pubs. Make sure to wear green though! The colour is said to make you invisible to the eyes of leprechauns.
Dublin by Coach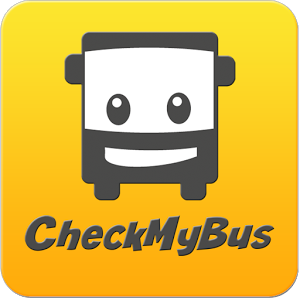 Coach trips to Dublin are inexpensive and many cities in the UK serve as points of departure. If you book your bus to the Irish capital now, you can get there for less than £30. Thanks to Eurolines UK, overnight connections will allow you to lean back and get some sleep on the coach and to arrive in Dublin on St. Patrick's Day morning – just in time for the big parade!
Cheap Bus Connections to Dublin:


Birmingham ↔ Dublin, Eurolines UK, starting from £29


London ↔ Dublin, Eurolines UK, starting from £29


Liverpool ↔ Dublin, Eurolines UK, starting from £29

St. Patrick's Day Trivia
St. Patrick is said to have brought Christianity to Ireland by explaining the holy trinity at the example of a shamrock.
The saint is also rumoured to have driven snakes out of Ireland. However, it is more likely that snakes have never been native to the island in the first place.
St. Patrick's Day was declared a national holiday in 1903.
The colour originally associated with St. Patrick was blue. The nickname "The Emerald Island" along with the iconic shamrock and green being associated with Irish independence have resulted in people dressing up in green.
Until the 1970s, pubs had to be closed on St. Patrick's Day in order to make sure that alcohol consumption didn't get out of hand.
Although St. Patrick's Day was officially there to celebrate the life and works of St. Patrick, it is has become a celebration of Irish culture in general.
The largest St. Patrick's Day parade in the world is not held in Dublin, but in New York City.
The smallest. St. Patrick's Day parade takes place in Dripsey, Cork. It travels about 90 metres and connects the two local pubs.
St. Patrick Day is celebrated in Russia, South Korea, Japan, Germany, Montserrat and many other places. In recent years it was also celebrated on the International Space Station.
Share this post: