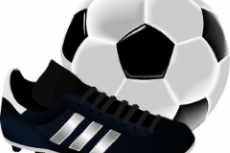 It's a good time for football fans: The leagues have ended, the Champions League Final was decided and the Euros are only a few days away. However, whenever big tournaments take place, there is also an aspect about them that is often glossed over: the accessibility of the football venues. In 2014, a BBC investigation found out that 17 premier league stadiums come short in terms of accessibility – from not providing enough space for disabled fans to not offering assistance when it comes to purchasing a ticket.
Euro 2016: A Guide for Disabled Supporters
These circumstances are reason enough for us at CheckMyBus to take a closer look at the Euros, not only in terms of the venues' accessibility but also regarding the coach companies' efforts to provide for a hassle-free journey to and from the arenas.
➠ Check out our detailed info page: Accessibility of Long Distance Coaches
Coach Travel for Disabled Passengers During Euro 2016
Following your team at the Euros is neither hard, nor particularly expensive – thanks to inexpensive long-distance coaches. However, should you be a fan with a handicap or reduced mobility, a bit more research needs to be done before starting your tour through France. In order to make life easier for you, we came up with the following table: At one glance you can see which coach companies provide for wheelchair spaces and in how far you are entitled to discounts.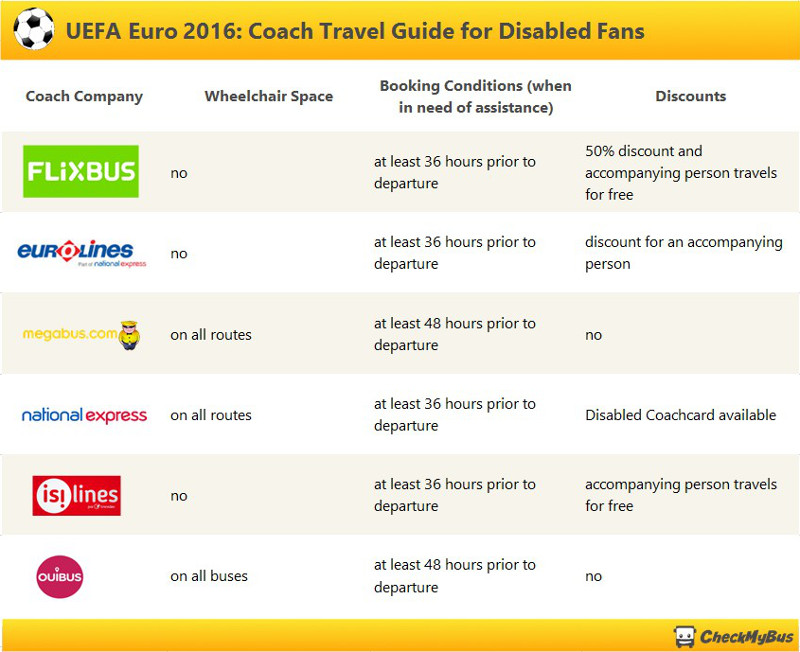 Accessibility of the Euro 2016 Stadiums
Every venue hosting a match at the UEFA Euro 2016 was preselected by the UEFA and thus lives up to a certain standard, also in terms of accessibility. You can click on our info pages for each of the ten participating arenas and find out exactly how many seats are reserved for disabled supporters and where these are located. Also get more info on handicapped parking spots and on whether there's other forms of support provided for, such as specifically trained staff or special equipment for the visually impaired and for those with reduced hearing.
Share this post: