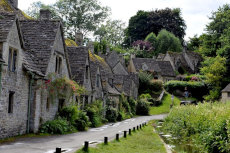 Rolling hills, lush meadows and winding rivers, the Cotswolds is among the UK's most romantic places. Back in 1966, the region was named an Area of Outstanding Natural Beauty. In other words, this place is gorgeous! And it's easy to see why with its cozy hamlets, towns, and small cities. In other words, the Cotswolds showcases Britain's renowned countryside and offers gorgeous sights that'll make you feel like you're on a movie set. In fact, its been used as the film set for Downton Abby, Harry Potter and Pride and Prejudice. Travel to the following towns with affordable coaches and plan a romantic getaway.
The Cotswolds' Unofficial Capital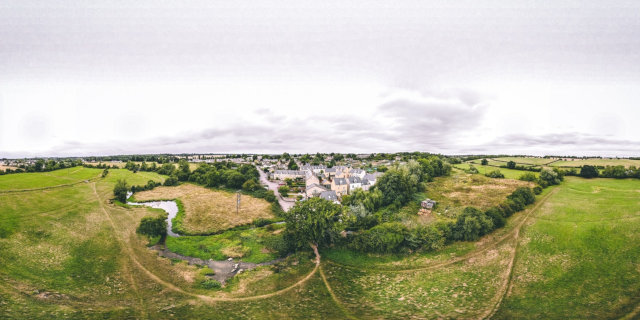 The Cotswolds' unofficial capital, Cirencester stands in the heart of the region. Naturally, it's a great starting point for visiting the area. Much like many of the nearby towns, Cirencester has a rich history that dates to the Roman times. So, you can expect an abundance of charming old buildings. Notable attractions include the Roman amphitheatre, and the Cornium Museum. The latter is full of countless historical treasures and features stunning Roman mosaics. Looking for a gift for someone special? The town's New Brewery Arts is a great place to look for unique keepsakes. These include hand-made wares from artists, like Hazel Atkinson, Rosie Keogh and Sally Ratcliffe.
Cheap Bus Connections


Bristol to Cirencester


London to Cirencester


Bath to Cirencester
A Lively Day Trip to Cheltenham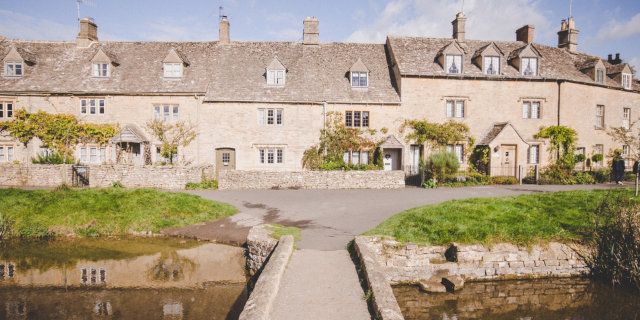 With no shortage of shopping options and frequent festivals, Cheltenham is perfect for a day trip. A vibrant café culture, tons of independent restaurants, bars and pubs to choose from gives the town a continental feel. The Brewery Quarter marries old world charm with modern entertainment venues. Visitors and locals can enjoy a multi-screen cinema, bowling alley and live gigs open throughout the week.
Cheap Bus Connections


Birmingham to Cheltenham


Cheltenham to Nottingham


Brighton to Cheltenham
Relax in the Beautiful City of Bath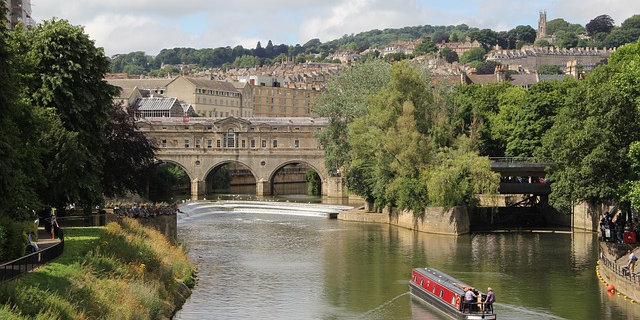 Famed for its namesake, the Roman Baths, this city boasts a long and rich history. Its stylish Georgian architecture is hard to forget. Bath sits at the edge of the Cotswolds and is perfect for a Valentine's Day getaway. Speaking of romance, renowned novelist Jane Austin lived here, so her old home is the site of the Jane Austin Museum. The historic Roman Baths are more for show, however the nearby Thermae Bath Spa's rooftop pool is a great place to unwind. Once you're feeling relaxed, visit Bath's numerous galleries, museums and parks.
Cheap Bus Connections


Bournemouth to Bath


Cardiff to Bath


London to Bath
Romantic Strolls in Gloucester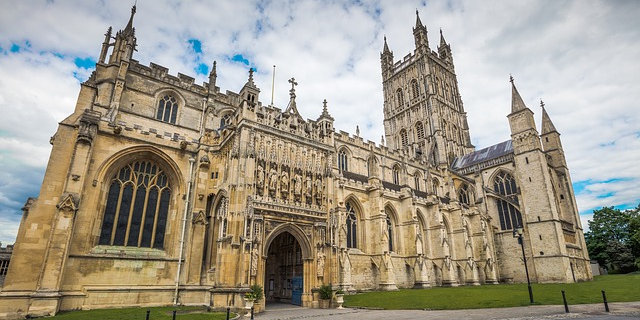 This place is perfect for history buffs! Medieval half-timbered houses meets Romanesque architecture in the city of Gloucester. For instance, the grand Gothic cathedral is a must-see. The city's docks and quays were practically made for romantic strolls. Finally, be sure to visit the Gloucester Waterways Museum, Prinknash Abbey and Monastery as well as the Jetage Museum.
Cheap Bus Connections


Bath to Gloucester


Brighton to Gloucester


Taunton to Gloucester