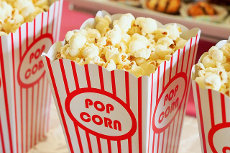 In the 2003 rom com Love Actually Bill Nighy claims that "Christmas is All Around". But isn't that a fairly blatant generalisation? After all, it's quite obvious that some places are a tiny bit more Christmassy than others. To find out which location is best at spreading Christmas cheer, CheckMyBus referred to film history. After endless hours of watching and re-watching Christmas flicks from 1901 to 2016, we were able to determine the ultimate Top 3 Most Christmassy Locations in Film History.
But first: Methodology
We used Wikipedia's "List of theatrical Christmas Films" (analysed on 7 December) and checked the setting of the 102 listed films. If the plot takes place in several locations (e. g. The Holiday takes place in London and Los Angeles) all of them were counted. Then we simply checked, which was the location that features most often in these 102 films. Easy peasy!
1. New York City
The Big Apple is not only the city that never sleeps but also the most Christmassy city in cinema history. Its ascent to the Christmas throne started in 1942 with the musical Holiday Inn, featuring Fred Astaire and Bing Crosby. Afterwards, 16 more Christmas films were set in New York, amongst them Holiday Affair (1949), The Family Man (2000) and – probably most famously – Home Alone 2 (1992). We don't know whether it's the lights of the giant Christmas tree in front of Rockefeller Center or snow-clad Central Park, but the city most definitely makes a good setting for festive stories of every kind from touching classics such as Miracle on 34th Street (1947, 1994) over action flicks à la Die Hard (1988) to comedies like Elf (2003) and most recently The Night Before (2015).
2. The North Pole
The second most Christmassy location on our list is Santa's very own home, the North Pole. The question as to why it is featured in 11 of the 102 Christmas films is basically redundant: You have lots of snow, elves, reindeer and obviously Santa himself. The North Pole only started to appear in films fairly late with the first movies set there being One Magic Christmas and Santa Clause: The Movie both from 1985. Afterwards, more and more films made use of the location, the three Santa Clause films starring Tim Allen only being one well-known example. Although most of the Christmas films set at the North Pole try to spread the traditional festive cheer, the most recent example couldn't be more different: In A Christmas Horror Story (2015), all the elves and Mrs Clause are turned into zombies forcing Santa to kill them all.
3. London
Love Actually (2003) and The Holiday (2006) prove: There's no place like London for a romantic Christmas feelgood movie. However, the editorial team at CheckMyBus is still arguing about whether it's actually the city itself or rather its charming old-school British actors like Hugh Grant, Jude Law and Colin Firth which make the UK's capital such a popular setting for romantic Christmas films. These two films aside though, there's one story clearing dominating the festive London-based films: Charles Dickens's A Christmas Carol. 8 out of the 10 London films on our list are adaptations of the classic tale, ranging from Scrooge (1935)* over Mickey's Christmas Carol (1983) to The Muppet Christmas Carol (1992). Nevertheless, as film history proves that Dickens's classic story of compassion and benevolence is a timeless tale, it also proves that it is not necessarily bound to London. The 1998 adaption Scrooged featuring Bill Murray, for instance, relocates the plot to a US city and still makes it work.
*The 1901 silent film Scrooge, or, Marley's Ghost was not counted as a London-based film. Although the source material points to London as the setting, there is only little surviving footage, which is why it's unclear in how far London features as a location significant to the film.
Fun Facts for Successful Christmas Party Small Talk
When we had a look at all of the 102 Christmas Films from 1901 to now, we found out more interesting facts which will easily break the ice on stiff Christmas Party small talk.



The first filmic appearance of Mrs Claus was in the 1964 sci-fi fantasy comedy Santa Claus Conquers the Martians. She was seen last in A Christmas Horror Story (2015), in which she turns into a zombie and is subsequently killed by Santa.



The highest grossing Christmas film of all time is Home Alone (1990). It took $476,684,675 at the box office.



That the then-owner of the Plaza Hotel, Donald Trump, appeared in a cameo in Home Alone 2 (1992) is a well-known fact. However, a lesser known fact is that the appearance might have been impromptu. Casting director Janet Hirshenson once allegedly wrote in an email: "I know nothing about how orange man got in the film."



The FBI was not a big fan of It's a Wonderful Life (1946). In 1947 they issued a statement calling the negative portrayal of bankers in the movie "a common trick used by Communists".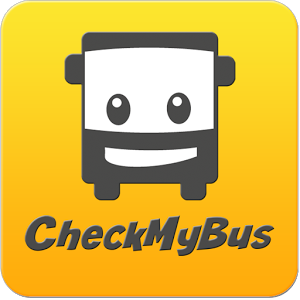 CheckMyBus Tip: Although there's no bus connection to the North Pole (yet!), there's numerous coaches headed for London. So, if you're still not in full festive swing, we recommend booking your bus ride now – London will certainly turn every Scrooge into Buddy the Elf!
Share this post: