Throughout the month of December, rail passengers across the country will face disruption from strikes and engineering works. The Rail Maritime and Transport Union (RMT) announced a 27-day walkout from 2 December – 1 January, the longest rail strike in British history. This paired with various engineering works and other strikes throughout the country will result in disruptions throughout the country for most of the month. Don't let this derail your holiday season! Prepare in advance and book alternative transport to get where you need to go.
South Western Rail Strike 2019
RMT announced the walkouts over a long-running dispute regarding automated guards on the trains. In response, a spokesperson at South Western Rails said "We plan to run more than half of our normal Monday-Friday services and will provide longer trains in order to increase capacity wherever possible. Customers can expect a similar number of peak services to previous strikes. However, they should be aware that last services will be earlier than normal." As of now, the strike schedule will be as follows:
➠ From 2 December to 11 December
➠ From 13 December to 24 December
➠ From 27 December to 1 January
A revised timetable will be applicable on 12 December, the day of the general election.
Weekday timetables from 2 to 20 December as well as holiday and weekend schedules will be published shortly.
Rail Providers Affected in December 2019
South Western Rail Strike
2 – 11 December
13 – 24 December
27 December – 1 January

Southwest London, Surrey, Hampshire, Berkshire, Dorset, Wiltshire and Devon (Main lines will have regular services thought some branch lines will have all rail services cancelled)

Great Western
24 – 27 (All lines closed)
28 – 31 December (reduced service)

Exeter, Plymouth, Bristol, Cardiff and Swansea will start and end at Reading
South Wales
24 December – 3 January
Bristol Parkway, Newport, Cardiff Central and Bridgend (Buses will replace trains)
Southeastern Highspeed and Eurostar
24 – 30 December
Greater Anglia
December 2019
ScotRail
7, 8, 14, 15, 22, 27 – 19 December
Glasgow Queen Street, Aberdeen, Inverness, Polmont via Falkirk High, Anniesland, Haymarket
Mersey Rail
11, 12, 18, 19 January
Liverpool Central, Seforth & Litherland, Sandhills, Kirkby, Aintree, Hunts Cross, Walton
Rail Work Around London and England
Around London, there will be fewer services running from 28 to 31 December with only two of four lines from the station travelling operating between London and Reading. However, South Western Railway plans to run additional services between Reading and London Waterloo, though these too will be affected by the RMT strike. The Heathrow Express and TfL links which connect to London Heathrow Airport will also face fewer services from Saturday 28 December. From 27 – 29 December, engineering work will cut down the available tracks so journeys to Liverpool street will last longer.
Tunnel and structure work along with various other inspections will result in disruptions at London King's Cross and the East Coast Main Line from Friday 27 December. Thameslink and Great Northern services will be affected.
Tunnel and structure works will cause disruption for the Hitchin and Peterborough line from 4 – 5 January. Replacement buses will run during this time, however.
There will be some disruptions at Ashford International as the result of engineering work, which according to Network Rail, "Switches and crossings renewal work at Ashford International to improve track quality and reduce delays caused by track faults."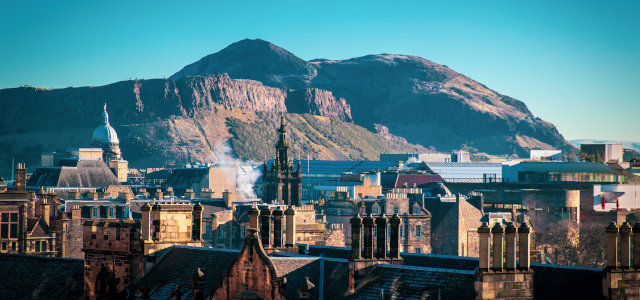 Rail Action Around Scotland
Over much of the holiday seasons, Scottish services are going to be affected by the work being done in Haymarket, and its closing. However, Virgin Trains plans to operate most of its trains during the strike, and Merseyside union members threatened to strike every Saturday for the rest of the year, but talks are being discussed over the role of guards on new trains.
Services that will be disrupted, include the west and north from Edinburgh, which will be affected from 24 – 29 December. There will also not be any trains running from Edinburgh to Glasgow or Carlisle, however bus replacement services will be available to cover a part of, if not all of the trip. CrossCountry and LNER trains will not be operating north or west of Edinburgh.
Tips to Navigate the Rail Disruption
While there is a lot of rail work and disruption going around this month, there's no reason to be caught off guard when travelling. Simple prepartion, such as looking at up-to-date timetables and considering alternative modes of tranport and planning the ideal days and times to travel can go along way for smoother travels.
| | |
| --- | --- |
| Coach Company | Coverage |
| | National Coverage |
| | National Coverage |
| | Connections throughout Scotland |
| | Connections around the Oxford area |
| | Connections to London Gatwick Airport and London Stansted Airport |
| | Connections to London Luton Airport, London Gatwick Airport |
Consider Alternative Modes of Transport
If you usually rely on the underground to get to work, perhaps you can consider renting a bike or scooter to get around a disruption. As these schedules are always subject to change, we suggest checking in often before travelling to make sure your connection will be available. In light of the current waves of strikes and engineering works, more rail travellers exchange their train tickets for coach tickets for long-distance routes to reach their destination reliably. Direct bus connections are now possible between numerous UK and international cities, as well as to most UK airports.
Share this post: