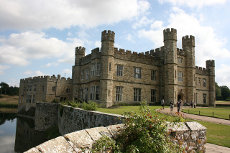 The UK is a nation with a long history and large parts of it have left their traces in form of ancient castles. From the Middle Ages over Tudor reign and the Victorian era all the way to Queen Elizabeth II – the UK's castles have been used as residence by many different monarchs and they have been used for many different reasons, ranging from hunting grounds over havens of solitude to hospitals or shelters in times of war. Most of these castles are open to public and serve as popular tourist attraction. Here's our list of the seven most picturesque and historically important castles in the UK.
Reach the UK's Most Picturesque Castles by Coach
Thanks to the well-established British coach network, most of the castles in the UK can easily be reached by coach. For little money, you can lean back and look forward to your journey back in history.
Kenilworth Castle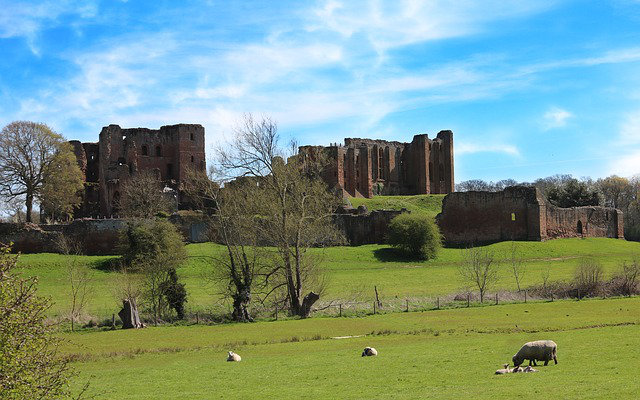 Kenilworth Castle is located in Warwickshire and is mainly characterised by its intriguing mixture of architectural styles. It was founded in the 1120s and has been transformed from a medieval castle to a Renaissance palace. During the Middle Ages it played an important role in history as one of the base camps of the Lancastrians trying to overthrow the Yorks in the Wars of the Roses. In the 19th century, Kenilworth Castle served as a popular tourist destination for the Victorians due its fame resulting from the publication of Sir Walter Scott's novel Kenilworth.
How to reach Kenilworth Castle by coach:


Bus from London to Coventry, megabus, from £1


Bus from Oxford to Coventry, megabus, from £7

Leeds Castle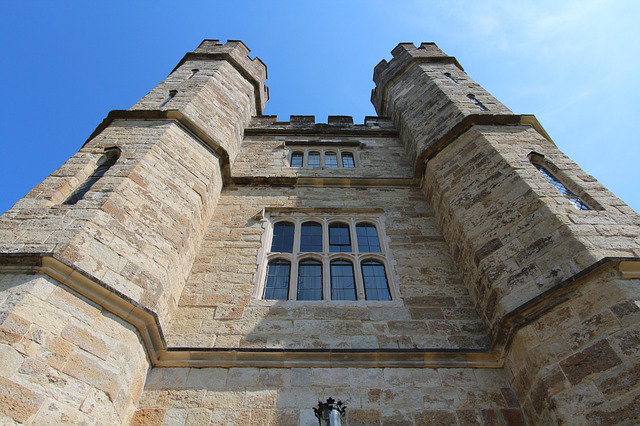 A castle has existed on Leeds Castle's current site in Kent ever since 1119. However, its current look is mainly influenced by a 19th century remodeling, which has resulted in a fairly modern flair. In the last centuries, the castle has served as residence for Henry VIII's first wife Catherine of Aragon, as a hospital during WW II and as site for the Northern Ireland peace talks in September 2004. Ever since the castle was opened to the public in 1976, it has been a popular holiday destination as it features a maze, a grotto a golf course and – most notoriously – the world's only dog collar museum.
How to reach Leeds Castle by coach:


Bus from London to Gillingham, Eurolines UK, from £11.10


Bus from Dover to Gillingham, Eurolines UK, from £9

Windsor Castle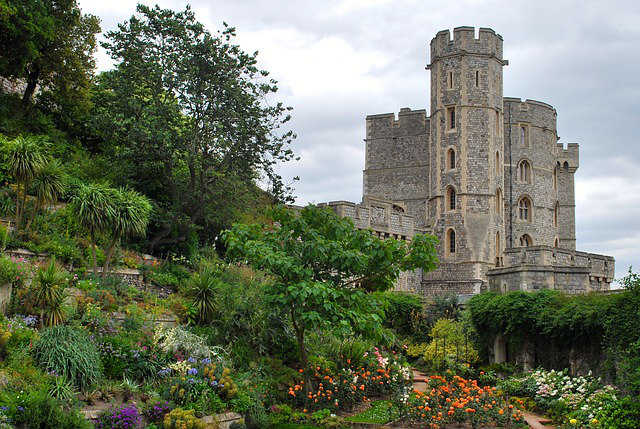 Windsor Castle is record-breaking in many different ways. It has been used by every British monarch starting with Henry I and is thus Europe's longest-occupied palace. At the moment, there are more than 500 people who live and work at the palace which makes it also the world's largest inhabited palace. Numerous monarchs used it for various reasons over the course of history: while Elizabeth I held diplomatic meetings here, her successor James I mainly used it for hunting, socialising and other banter. In the late 19th century, Queen Victoria became famous as the "Widow of Windsor": she held the place in a state of mourning for many years after the death of her husband Prince Albert.
How to reach Windsor Castle by coach:


Bus from Leeds to Windsor, National Express, from £20.20


Bus from Manchester to Windsor, National Express, from £20.20

Hampton Court Palace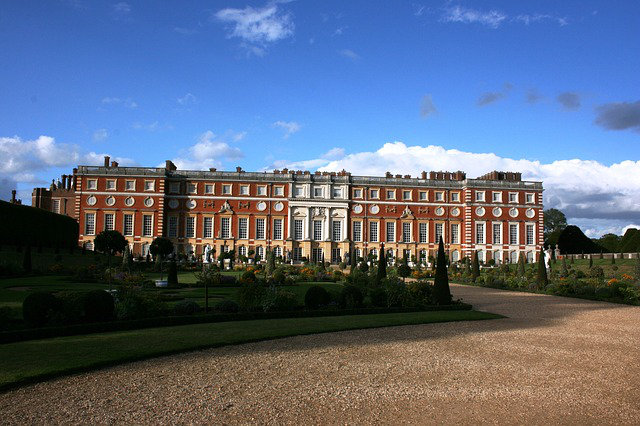 Hampton Court Palace is situated in Greater London, about 19 kilometer's from the city's centre. It originally belonged to Cardinal Wolsey, who spent a vast amount of money to make it a luxurious residence. After it was clear that the Cardinal's enemies were engineering his downfall and that he was falling out of Henry VIII's favour, Wolsey gifted the castle to the king in 1528 before dying only two years later. In Stuart times, the Tudor foundations were basically gotten rid of and the castle was redeveloped after plans designed by Sir Christopher Wren. Today it represents a mixture of Wren's architecture and attempts to recreate the Tudor flair, which is mainly confined to the castle grounds, where there's a Tudor maze and a royal tennis court.
How to reach Windsor Castle by coach:


Bus from Norwich to London, National Express, from £5


Bus from Leeds to London, National Express, from £5

Stirling Castle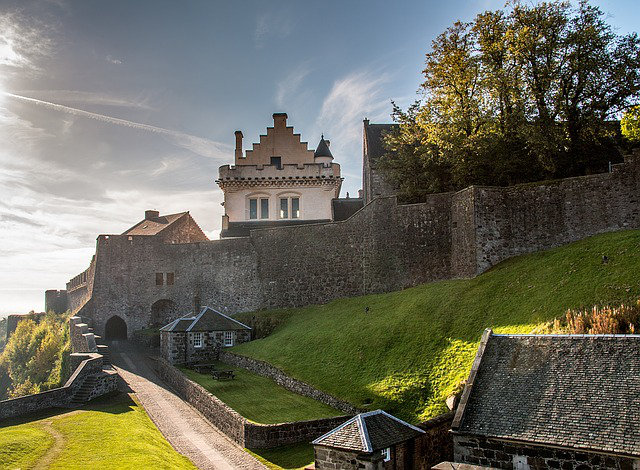 Stirling Castle is one of the most well-known castles in Scotland. It is situated on top of Castle Hill, a 350 million years old quartz-dolerite formation. During the Wars of Scottish Independence, the castle changed hands between the Scottish and the English several times, most famously after the victory of William Wallace at the Battle of Stirling Bridge, when the English King Edward I was dislodged from Stirling Castle. Apart from being a well-loved tourist destination all year round, the castle is particularly popular as a concert site with Bob Dylan and Runrig having played here.
How to reach Stirling Castle by coach:


Bus from Glasgow to Stirling, National Express, from £5.20


Bus from Edinburgh to Stirling, National Express, from £13

Eilean Donan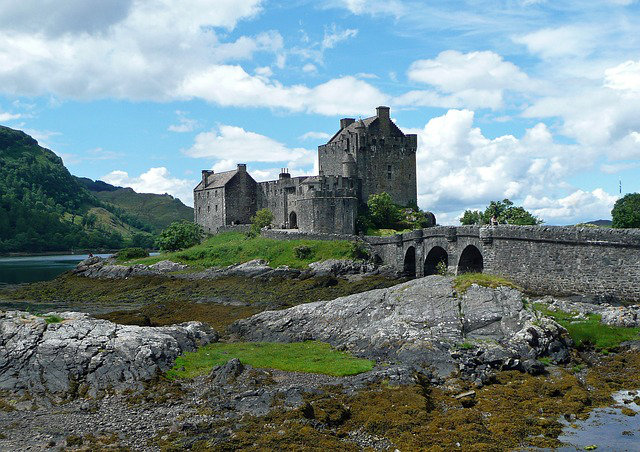 Eilean Donan is certainly one of the most iconic castles in the British Isles. It is located on a small tidal island in the western Highlands of Scotlands, which makes for a particularly picturesque setting. The castle was founded in the 13th century and originally belonged to Clan Macrae. During the Jacobite uprising, the castle was partly destroyed and later rebuilt. Today it is known as the most photographed monument in Scotland. Due to its unique, solitary setting, Eilean Donan also frequently features in films ranging from Highlander to the James Bond movie The World Is Not Enough.
How to reach Eilean Donan by coach:


Bus from Glasgow to Kyle of Lochalsh, National Express, from £37.30

Dover Castle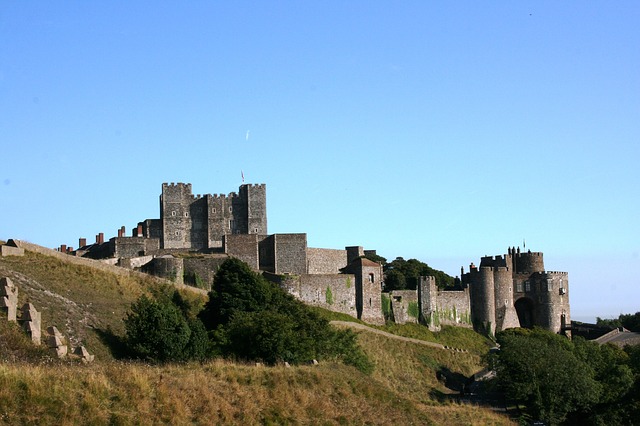 Dover Castle in Kent is the largest castle on English soil and known as the "Key to England". It is regarded one of the most invulnerable fortresses in the UK having withstood a ten-month bombardment by the French during the Great Siege. During the Napoleonic Wars, an underground tunnel system was added in order to host a large number of soldiers. These tunnels were converted to air-raid shelters during World War II and were planned to serve as shelters for the Regional Seats of Government in case of Nuclear Attacks during the Cold War.
How to reach Dover Castle by coach:


Bus from London to Dover, National Express, from £5


Bus from Brighton to Dover, Eurolines UK, from £19.50

Share this post: