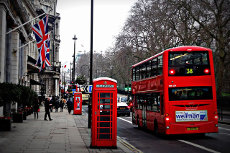 All year round, London offers a large number of popular events luring not only tourists to the city but making the British capital a diverse and entertaining place to live in for its residents as well. While the summer months have been characterised by open-air concerts and outdoorsy activities, October events focus a bit more on indoor entertainments, ranging from late night museum visits to attractions and exhibitions targeted at all the foodies out there.
Reach London by coach
You don't have to spend an awful amount of money on getting to the capital. Simply use our search engine to find a good coach connection and book your inexpensive ticket. Since tickets start at £1, you really don't have an excuse not to go!
Bus London
London Restaurant Festival
Dates: 1 October to 31 October 2016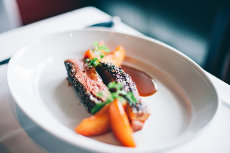 The London Restaurant Festival is the perfect occasion for food lovers to discover London in all its culinary facets. 350 restaurants take part in the festival, ranging from Michelin-starred temples to locals' favourites. This also means that there's the perfect place to eat for every budget. Instead of just having dinner, the London Restaurant Festival connects food with entertainment. For instance, you can get a ticket for one of the "Eat Film" sessions, in which you watch a film dedicated to the world of culinary delights while being served a two-course dinner that matches the food on screen.

The Chocolate Show
Dates: 14 to 16 October 2016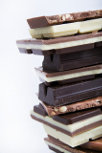 If you have a sweet tooth, then you should make your way to Olympia between 14 and 16 October. The National Hall becomes the setting of the UK's largest exhibition dedicated to all things chocolate. Activities and events range from workshops featuring Great British Bake Off winners over a Chocolate Fashion Show to kids' entertainments inspired by the stories of Roald Dahl.

Diwali Festival at Trafalgar Square
Date: 16 October 2016

Colourful outfits, catchy tunes and spicy food are the main characteristics of this exotic celebration. Between 1 and 7 pm, Trafalgar Square comes alive with Londoners as well as visitors celebrating the Hindu, Sikh and Jain Festival of Lights. Head down to the heart of the city to indulge in Indian street food, to have your hands painted with traditional henna or to learn the latest Bollywood moves.

Museums at Night
Dates: 27 to 29 October 2016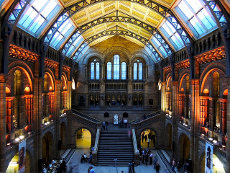 Some of London's museum open their doors to visitors in the late evening hours from 27 to 29 October. The Charles Dickens Museum, for instance, uses the dim late-night atmosphere to highlight the author's more grim characters in "Dickens After Dark: A Halloween Special". The Keats House, on the other hand, takes you back to Regency England and invites you to decorate your own traditional cupcakes. Wine and canapes are served at the Natural History Museum, one of the city's most well-loved museums and a definite must when you're looking for free things to do in London.
Share this post: