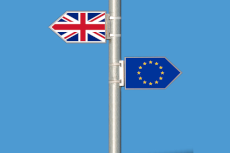 Unless there is an extension, on 29 March the United Kingdom will leave the European Union whether an exit deal is in place or not. No matter what happens, the travel terms between the United Kingdom and the EU will change. In the event of a no deal Brexit, it's essential for passengers to be prepared for travel changes to not be caught off guard when planning trips or crossing the border.
We have analysed and compiled three risks that passengers could face when travelling between the UK and EU in the event of a no deal Brexit as well as possible solutions to navigate them.
Coach Travel from the UK to Europe Could be Interrupted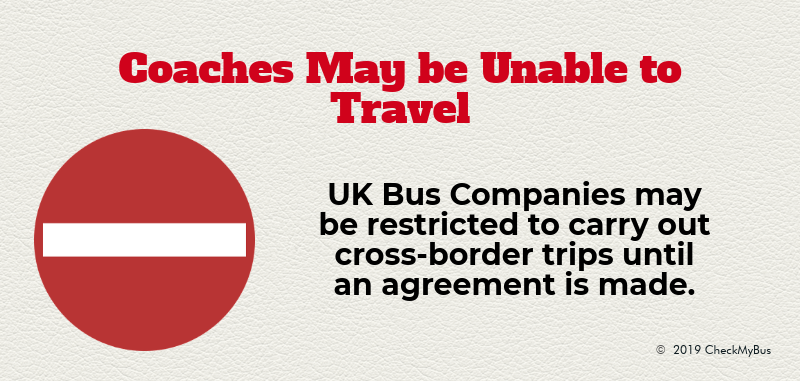 What to Know: After leaving the EU, the UK will need to renegotiate its membership in the Interbus Agreement to continue bus travel between the UK and EU members. This agreement will also have to extend to include regular intercity coach routes for UK companies to continue scheduled connections to and from EU countries.
The Solution: If there is a period of time where UK buses are restricted from travelling to the EU, the UK will allow European companies, such as Ouibus to continue cross-border routes to minimalise disruption. Be sure to check out timetables from European as well as UK companies to see which ones will be in operation. With our search engine, you can compare all available bus connections for cross-border connections, so you'll only see results from companies that are allowed to operate these routes.
Passports May Not Be Deemed Valid for Travel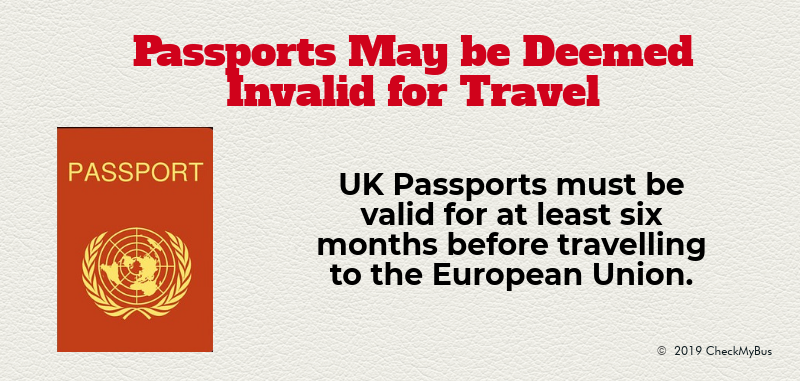 What to Know: The European Union will be allowing visa-free travel for UK nationals for short term trips and will be allowed to travel for up to 90 days over a 180-day period. It's also important that UK nationals make sure that their passports are valid prior to travelling.
The Solution: UK nationals should make sure their passports are valid for at least six months prior to travelling to the European Union. Expats living in an EU country should check with the authorities of the country they reside in to confirm their right to stay and/or the need to apply for residence permits.
Airlines Could be Denied Access to the EU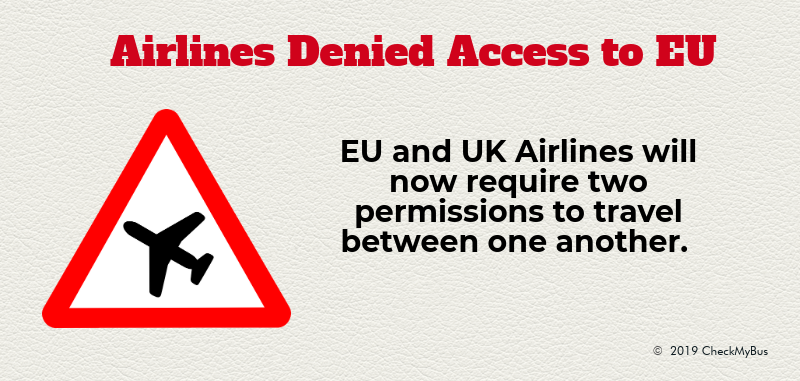 What to Know: Both European and UK airlines will need two associated permissions to operate between the UK and EU. UK-licensed airlines would need permission from the country to which they operate as well as a safety authorisation from the EASA. European airlines will require a foreign carrier permit as well as a UK safety authorisation. While the government is working to create bi-lateral agreements, delays and disruptions could occur after 29 March.
The Solution: It's imperative to check airlines if you're planning to travel after 29 March. Making sure that companies, like easyJet are "Brexit Ready" is the best way to know if your flight will be operational during this time. Similarly with buses, you should compare flights from different airlines to find which ones are operating.


Share this post: