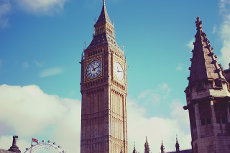 Spring Bank Holiday on 30 March is close and if you are still looking for interesting things to do on the long weekend then we've got a few tips for you. What's best: Everything we recommend on this page is free of charge! So, check our tipps, book your inexpensive coach trip and enjoy a lovely low-cost weekend!

CheckMyBus Recommends: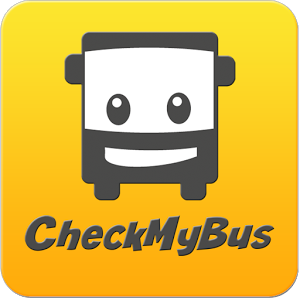 If you want to save money but still want to travel, then the coach is the perfect option – not only in the UK, but in the whole of Europe. You can book a connection from London to Paris starting from £9 with FlixBus and extend your travels to other countries.
1. A Book Lover's Guide to the UK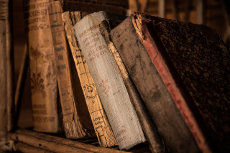 Many famous writers such as William Shakespeare, Geoffrey Chaucer or the Brontë sisters were born in Great Britain. In order to boast of its literary fame, there are numerous walking tours all over the UK dedicated to its artistic heritage. In Bath, for instance, you can transform your smartphone into your personal tour guide by downloading an audio guide for the "In the footsteps of Jane Austen" tour. If you're less of a romantic but love getting lost in a good fantasy epos, then go to Birmingham and grab a leaflet for the J. R. R. Tolkien tour and explore the places which stood model for middle-earth. Vampires have been big in literature as well in the past few years, but their fame actually dates back to the 19th century, when Bram Stoker made the character of Dracula famous. Some of the story takes place in Whitby, a North Yorkshire coastal town. Take a trip up there and see the ruins of Whitby Abbey if you want to get a closer look at the inspiration for Stoker's Gothic masterpiece.
Cheap Coach Connections:


London ↔ Bath, National Express, starting from £5


Manchester ↔ Birmingham, megabus, starting from £1


Leeds ↔ Whitby, National Express, starting from £13
2. Fun for the Whole Family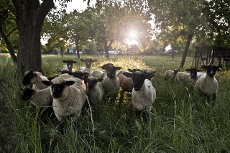 The UK's countryside offers a lot of free activities for cities, such as a trip to the White Cliffs of Dover or a walk through Sherwood Forest. If your kids are into animals, however, then you should take a trip to London and visit Mudchute Farm. Once your coach has arrived at Victoria Coach Station, you need to take a Circle or District line train to Monument and then get on a Docklands Light Railway train to Mudchute, where a 32 acre site awaits you and your family. The farm is an actual working farm and depends on donations, however entrance in general is free of charge. Mudchute Farm is home to about 100 animals, from domestic species like goats and sheep to more exotic animals such as lamas and alpacas.
Cheap Coach Connections:


Leeds ↔ London, megabus, starting from £1


Norwich ↔ London, National Express, starting from £5


Nottingham ↔ London, megabus, starting from £3
3. Great Britain for Foodies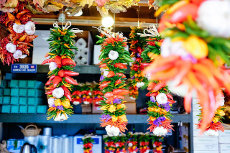 Yes, food itself is not free of charge but entrance to one of the UK's many food markets is and there are frequently free tasters up for grabs. On 29 March, for instance, you can go to the mac Birmingham, where the local Food Market is being held every last Sunday of the month. Always worth a visit is Borough Market on London's Southbank. The food fair celebrated its 1,000th birthday in 2014 and is thus one of the oldest markets in the UK. What's best: After you had your fair share of some local delicacies, you can take a digestive walk along the River Thames. If you're lucky, there might also be free music or a free theatre performance on since the Southbank is famous for its artistic flair.
Cheap Coach Connections:


Nottingham ↔ Birmingham, Eurolines UK, starting from £5


Newcastle-upon-Tyne ↔ London, megabus, starting from £1
4. Step by Step: A Hiker's Paradise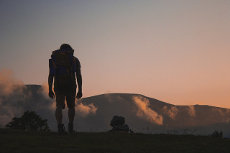 All in all, the UK feature 15 National Trails, which are particularly interesting not only for the beauty of the landscape but also for their historic significance. One of the most famous trails is the Hadrian's Wall Path, which is about 84 kilometres long and runs from Wallsend via Newcastle-upon-Tyne and Carlisle to Bowness-on-Solway. Along the path, you will not only see a great amount of cozy pubs but also parts of ancient Roman forts and settlements, which are relics of one of the most interesting epochs of British history. The trails, of course, are free of charge and if you want to save even more money, then we recommend bringing your own food and having a nice picnic along the way.
Cheap Coach Connections:


Glasgow ↔ Newcastle-upon-Tyne, megabus, starting from £10


Glasgow ↔ Carlisle, National Express, starting from £12
5. The UK's Free Museums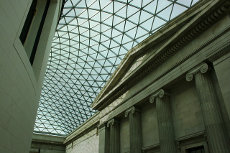 The UK is famous all over the world for offering free entrance to a large number of its museums. London, in particular, offers a vast amount of very diverse and entertaining museums and art galleries. If you're into science and like an interactive approach to the topic, then go and visit the Science Museum. For some impressive dinosaur bones, take a trip to the Natural History Museum. If you don't mind getting goose bumps, then the mummies in the Egyptian section of the British Museum should be the perfect option for you. For the works of the old masters, check out the National Gallery; more moderns and experimental art can be found at the Tate Modern. If you opt for the latter, then take a trip to the café on the top floor – the view of London is priceless (and free of charge)!
Cheap Coach Connections:


Cardiff ↔ London, megabus, starting from £1


Swansea ↔ London, megabus, starting from £5
Share this post: