Due to coronavirus, millions of people around the world are forced to stay home. Travelling is not an option at this moment, but that shouldn't stop us from experiencing other cultures! A great way to travel is through cuisine. What better place for a culinary adventure than your own kitchen? Travel through Europe with five easy recipes! Take a journey with your loved ones and have a wonderful dining experience from the comfort of your home during this uncertain time.
1. Ragu Bolognese
Named for the city of Bologna, the capital of Italy's Emilia-Romagna region, this is one the more versatile sauces from Italy. You can really bring your meal to life with this savoury recipe. To prepare the recipe, you need to do the following:
Heat extra virgin olive oil in a pan, add finely chopped onion, celery and carrot (one of each). Add pancetta (100g, cubed) and sauté it for 10 mins until softened and starting to colour.
Add 400g of minced meat (200g beef,200g pork), breaking up any clumps of meat and cook until browned and all the moisture evaporated. Increase the heat and add 200ml of red wine and allow to evaporate.
Add 3 tbsp of concentrated tomato puree and pour some of the 200ml of stock and stir into the meat.
Reduce the heat to low, cover with a lid and leave to cook gently for 1- 1 hr 15mins. Check and add extra stock from time to time to prevent the sauce from drying out. Meanwhile cook the pasta of your choice following pack instructions.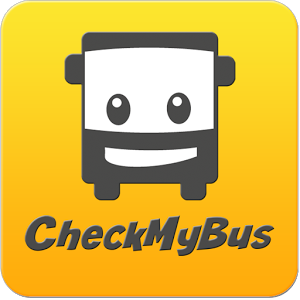 CheckMyBus Tip: As an extra twist, you can add one bay leaf, one star anise, one teaspoon of chili flakes, and half a teaspoon each of fennel and cumin at the beginning.
2. Tarte Tatin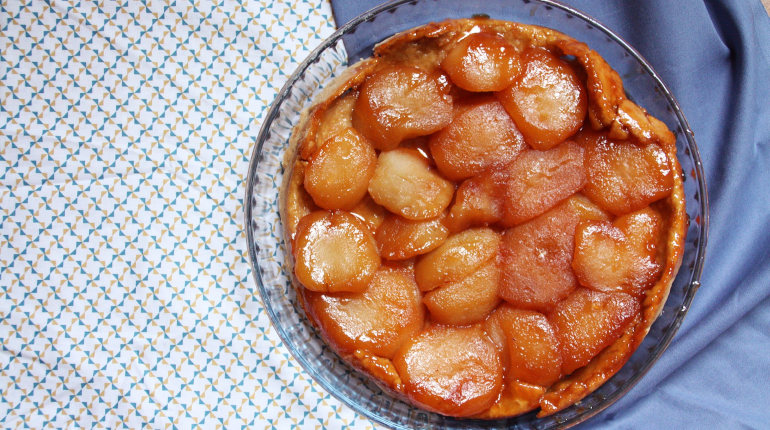 Next up is a French treat, originating from the south of Paris. The best thing about this dessert is that it's simple to make and will impress anyone you live with. You can enjoy it with crème fraiche, vanilla ice cream or on its own.
All you need is 500 g of puff pastry, 5 cooking apples (mix of sweet & acidic), 90 g golden caster sugar, 100ml Calvados, 1 vanilla pod and 50g butter.
Preheat oven to 180°C. Peel and core apples and then halve them horizontally.
Put sugar in a 20cm ovenproof frying pan and place over a medium-high heat.
Cook sugar with Calvados (without is also fine) and a vanilla pod halved length-ways until mixture forms to light caramel. Please remember not to touch or taste hot caramel.
Once it begins to look like caramel, add your halved apples carefully stirring for five mins or until apples slightly softens. Stir in butter and take it off from the heat. Arrange the apple quarters with the rounded-side down.
Lay over your rolled-out puff pastry (0.5cm) and tuck the pastry carefully down right into the edges using a spatula.
Bake it in the oven for about 30 minutes. Once done and cooled, invert it onto a large serving plate.
3. German Bacon Cheese Flatbread (Flammkuchen)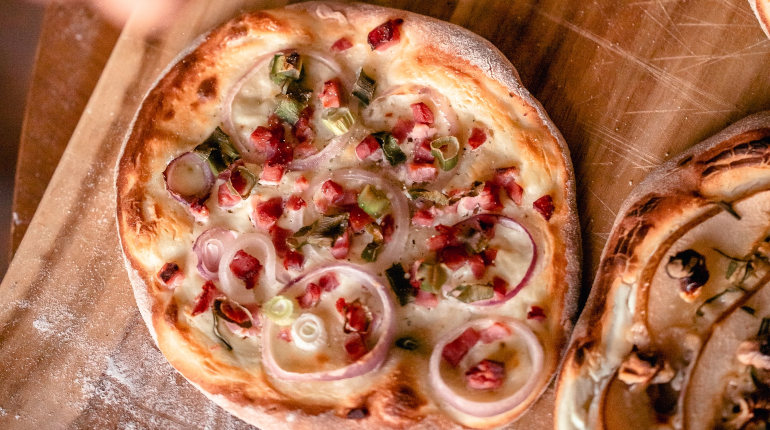 Aside from pretzels and bratwurst, another popular food in Germany is flammkuchen, a type of flatbread that originates near the French border. It can make either a tasty snack or a filling meal to help mix things up!
Preheat the oven to about 220°C.
The dough is a simple mixture of flour, salt, water, and oil. Mix them well and knead it to a nice soft and smooth dough. While it rests, it is time to prepare the toppings.
In a pan sauté about 200g of smoked bacon lardons until it is cooked about halfway crisp.
Fry 2 finely sliced shallots in the leftover fat from the bacon until soft and slightly caramelised. Alternatively, the Flammkuchen can be topped with spring onions.
Roll and stretch out the dough to form into a circle or into a rectangle.
Spread the crème fraiche over the dough leaving just a thin border. Top it with the bacon, shallots or spring onions, and cheese.
Bake it for about 15 minutes and when done add freshly ground black pepper over it. Enjoy it with some good wine.
4. Churros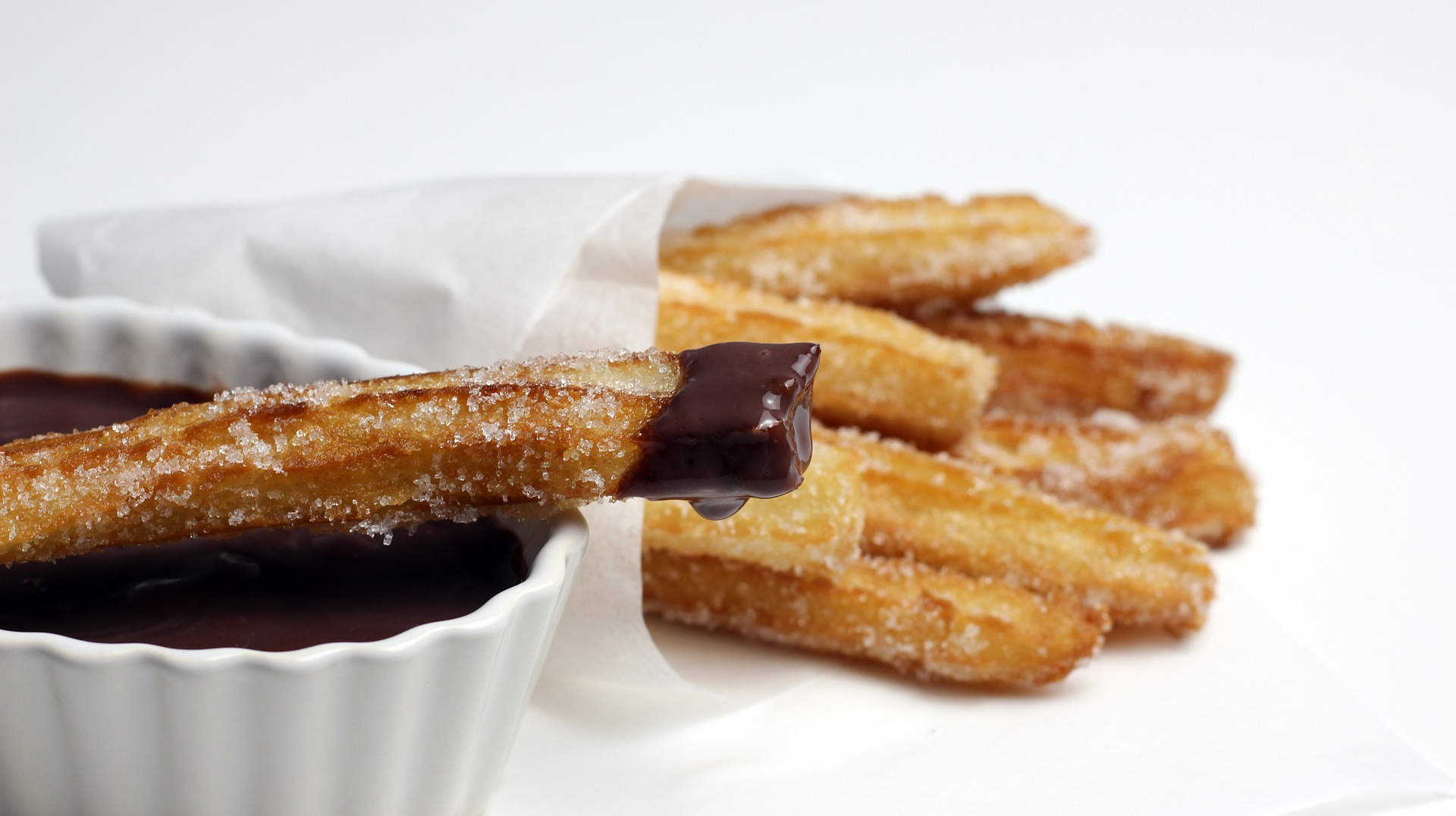 This delicious dessert originates from Spain. It's not too difficult to make, and will delight your taste buds with chocolate sauce or hot chocolate. Churros are also a perfect companion for your afternoon tea!
First off, mix about 100g of golden castor sugar and 1-2 teaspoons of cinnamon, set aside.
Next, add 250 ml of boiling water, vanilla extract, 50g butter, 1 teaspoon of sugar and a pinch of salt to a large saucepan and gently melt together, stirring occasionally till you have a smooth shiny sauce. Keep warm on a low heat.
Add flour and stir constantly until the mixture comes together. Cool for five minutes. Add one large egg and mix it with a spoon or an electric mixer until smooth. Let it rest.
Transfer the dough to a piping bag with a star nozzle of 1-2 cm.
Pipe enough into preheated oil and snip off the batter with a pair of scissors to your desired length.
5. Full English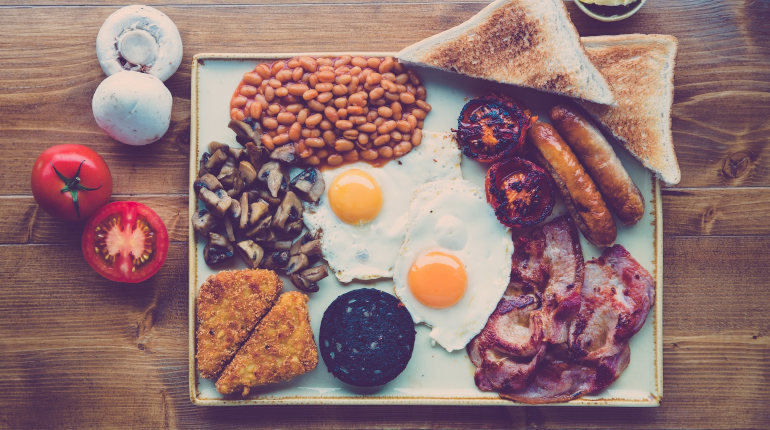 This last one brings us back home to the United Kingdom. This classic is a hearty morning meal and offers a great boost to start the day. It's perfect for the whole family and is a meal you'll always want to come back to!
Preheat oven to 180°C. Heat one teaspoon of olive oil in a small pan. Add 1 finely sliced onion and fry over medium heat until softened and starting to turn golden brown. Add 1-2 crushed garlic, paprika and cook for an extra minute. Then add a can of cannellini beans (drained) along with ½ a can of chopped tomatoes with one teaspoon of brown sauce. Lower to a simmer and stir occasionally for ten minutes. You can finish your dish by adding some herbs.
Next, on a tray toss some cherry tomatoes, mushrooms with thyme, oil, crushed garlic and freshly ground black pepper. Roast for about 10-12 minutes.
Fry eight sausages in a pan. It can be anything you prefer. You could even place them under a grill.
Serve your roasted veg with sausages, poached or fried eggs and beans. Or add anything else that you may like.
We hope these five simple recipes from Europe give you a taste of new and exciting cultures. While we wait to be able to travel, we can at least bring a bit of Europe into our kitchens! For tips, news and updates about the situation, check out our blog. Stay safe and carry on!
Share this post: