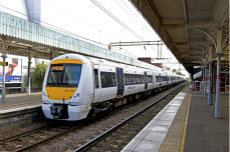 The nationwide rail strike threat was temporarily withdrawn by MRT and TSSA Unions after progress was made in the negotiation with the senior management of Rail Network. Currently, the company is willing to offer a new increased salary to avoid this industrial action, which was initially set to start across the UK at 5 p.m. on Monday, May 25th. So far, the unions are still considering the new deal. No decisions have been made and the future still remains unclear.
The rail strike's progress so far
May 22nd, 2015: Suspension of the action by MRT and TSSA unions
May 12th, 2015: Proclamation of the rail strike action
Rail strike alarm on the bank holiday swept the whole nation
10 days ago, on May 12th, the workers of Rail Network planned a huge walkout on the bank holiday, which was claimed to be the first nationwide rail strike in 2 decades in British history. The strike was originally devised as a result of the stagnant talks between leaders of RMT, TSSA unions and executives of Rail Network over salary and job issues. These two unions rejected a four-year deal with a £500 payment this year, and three years of increased salary inflation, as well as no guaranteed jobs after 2016.
90% of the passenger trains and major intercity commuter as well as railway freight services would have come to a halt for at least 24 hours, starting on next Monday. If the strike went ahead, Rail Network would only be able to run 1 out of 10 trains next week, which was believed to bear serious influence on millions of passengers, especially on those who planned on spending their bank holidays with families and friends. The strike action would have been a thunder from the clear sky.
The areas directly affected by the outrageous strike were to include London Gatwick airport, the mainline between Scotland and England, Newcastle and Edinburgh along with the complete West Coast regions. In addition, London Overground, South West Trains and Virgin's west coast intercity trains might not have offered any express services on the entire Tuesday. Major cities like London, Liverpool, Manchester and Glasgow would also have been "severely disrupted" according to the Guardian's report.
Coach companies stand out in the chaos
Given the adverse situations for passengers, intercity bus services undoubtedly represent the best option for your return after bank holidays. Major coach companies like National Express, megabus, Eurolines UK and Terravision will continue to offer convenient and affordable transport. You can compare prices for bus travel using CheckMyBus to find the most affordable fares. For instance, National Express provided 18,000 extra seats for travellers to return home safely and on time next week.
Share this post: