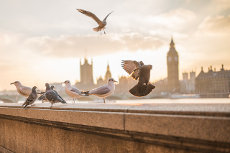 The UK is nearly ready to kick off the festive season with the first Christmas markets and winter wonderlands. But before it's time for that, there's a few other non-Christmas related events coming up in November, which are certainly worth a visit. If you're into music, then you should take a trip to Bath for the annual Mozartfest. Should be more of a bookish person, then Literary Leicester is the place to be. If you like fireworks and a trip to the ice rink, head to London. Last but not least, should you be a true Star Wars fan, then the exhibition at the O2 will be right up your alley.
Get to Bath, Leicester of London by coach
Here's a little advice for you: If you want to save some money but would still like to travel to one (or more) of November's top events, then simply take the coach. The UK's coach network basically comes second to none and Bath, Leicester and London can easily be reached by bus from anywhere in the UK. You can use our search engine to look for the perfect connection and book your ticket right away!
Literary Leicester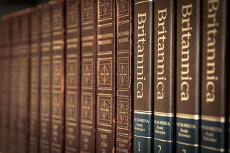 Dates: 16 to 19 November
It's the ninth time that Leicester celebrates all things literary in November. The festival is organized by the University of Leicester and all the events are completely free of charge. However, booking a ticket in advance is highly recommended in order to avoid disappointment. This year's lecturers include Shakespearean Language expert David Crystal and there's a day focusing on the works of Emily Waugh. Children's workshops complete the programme and make it enjoyable for the whole family.
Cheap Coach Trips to Leicester:


Bus from London to Leicester, megabus, from £3.50


Bus from Sheffield to Leicester, megabus, from £3.50

Bath Mozartfest
Dates: 11 to 19 November 2016
The Bath Mozartfest is the perfect event for everyone who likes classical music and is appreciative for an atmospheric setting. The city with its many Roman and Gregorian buildings acts as the perfect backdrop for 16 concerts, which focus on W A Mozart but are not limited to his music. The festival was created in 1991 and has managed to bring more and more visitors to Bath every year. Concert venues include the Guildhall, the Assembly Rooms and Bath Abbey.
Cheap Coach Trips to Bath:


Bus from Oxford to Bath, National Express, from £5


Bus from London to Bath, National Express, from £5

Ice rink at Somerset House, London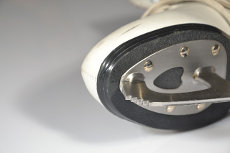 Dates: 17 November 2016 to 16 January 2017
When the air is cold and crisp nothing is more enjoyable then heading to one of the ice rinks that can be found all over London. The most famous one is probably the ice rink at Somerset House. The setting is not only very picturesque but also highly versatile: While Neoclassical building houses an ice rink in winter, Somerset House also served as a James Bond filming location and it used to be the home of the annual London Fashion Week between 2009 and 2015.
Star Wars Identities at the O2, London
Dates: 18 November 2016 to 3 September 2017
Star Wars Identities is a massive exhibition that is not just the perfect destination for every true fan but also for newbies to the Star Wars universe. The exhibition is made up of about 200 props, models, pieces of artwork and costumes and traces the identities of the different characters. What makes them act the way they do in the films and what's the true core to their identities? Find out at the O2!
Lord Mayor's Show and Fireworks, London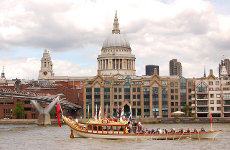 Date: 12 November
In 1215, King John allowed the City of London to have its own elected mayor – under one condition: Every year, the mayor needs to leave the city and to make his way to Westminster in order to swear loyalty to the Crown. This tradition has been preserved and gives cause to a big celebration in London including a massive firework display. In order to get the best views, head down to the riverside between Waterloo and Blackfriars Bridge. And as the first Lord Mayor has done, so did every Lord Mayor after him: Obviously the journey is still undertaken on the River Thames with many boats and other vehicles following the Lord Mayor's flotilla.
Cheap Coach Trips to London:


Bus from Manchester to London, megabus, from £3.50


Bus from Nottingham to London, Eurolines UK, from £5

Share this post: