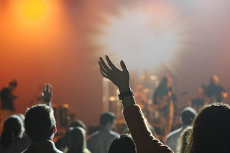 The UK is getting ready for summer and in order to lure people outside many places celebrate the warmer months with free festivals and events. Everywhere you go there's a cool farmers' market, a regatta or other sports events on and often it's hard to take a pick. In order to make the decision easier, CheckMyBus has picked the UK's top free events for July 2016.
How to reach this July's best free events by coach?
Whether it's National Express, Eurolines UK or megabus: Many coach providers offer inexpensive trips to basically everywhere in the UK. This makes it easy for you to go on a nice weekend get-away even if you are tight on cash just now. You can use this article to find a good free event to go to and we also tell you how to get there by bus for only a couple of quid.
South Tyneside Festival / South Shields
Date: 10 to 31 July 2016
If you enjoy a bit of sun and like listening to free live music then South Tyneside Festival is the place for you to go. You can pick from a total of for free concerts, which are held every Sunday in July starting from 10 July. All that's left to do then is to grab your picnic blanket and find a nice spot in Bents Park. Our top picks for the free concerts are the iconic Scottish band The Proclaimers (17 July) and the best-selling reggae band UB40 (31 July).
Cheap buses to South Shields:


Bus from Leeds to South Shields, National Express, from £21.30


Bus from Middlesbrough to South Shields, National Express, from £7.20

Bastille Festival / London / Borough Market
Date: 10 July 2016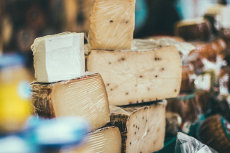 Who doesn't like French food? Right: Nobody! This is why you should take a trip to London's Borough Market on Sunday, 10 July 2016. In order to celebrate Bastille Day, the French national holiday, Borough Market will be dedicated to all things French. From macarons over crepes to pain au chocolat and cheese – the traders will only offer you France's finest. Make sure not to leave out the wine tastings either! In addition, you will get to hear live French street music which will make you feel like you were waking the Seine's rive gauche instead of the Thames's Southbank. By the way: Bastille Day also coincides with the Euro final – although none of the British teams made it through, the Borough Market festival is the perfect build-up for an exciting match, which you can watch in one of the Southbank's many pubs.
Cheap buses to London:


Bus from London to Milton Keynes, Eurolines UK, from £5


Bus from Portsmouth to London, National Express, from £5

Birmingham Caribbean Festival / Birmingham
Date: 30 July – 1 August 2016
During the last weekend in July, Birmingham will celebrate Caribbean culture by staging the annual Caribbean Festival. Next to many exotic delicacies such as Jamaican jerk chicken or rum punch, you can also see many interesting contests such as the hair and barbering competition. The highlight of this year's festival will certainly be the national gospel competition which will make the centre of Birmingham ring with the sound of the Caribbean.
Cheap buses to Birmingham:


Bus from Stoke on Trent to Birmingham, National Express, from £6


Bus from Manchester to Birmingham, megabus, from £1

Liverpool International Music Festival (LIMF) / Liverpool
Date: 21 – 24 July 2016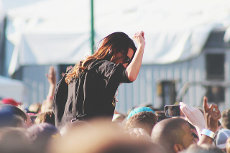 The Liverpool International Music Festival is one of Europe's largest free music events. While tickets have to be bought for some concerts, the big ones tend to be free. One of the festival's highlight is the LIMF summer jam, which will feature Wretch32, Ms Dynamite and many others. Another concert not to be missed is the performance by the Liverpool Philharmonic Orchestra. Both of them take place at Sefton Park and are totally free of charge.
Cheap buses to Liverpool:


Bus from Bradford to Liverpool, National Express, from £5


Bus from Birmingham to Liverpool, National Express, from £5
Share this post: