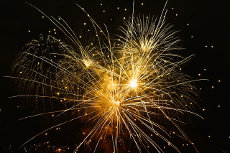 We've survived Christmas, which means it's about time to start planning New Year's Eve. While firework displays can basically be found everywhere, some places go the extra mile and make the last night of the year one to remember. So, if you want to bid farewell to 2016 in style then you should read on because we've compiled the ultimate list of NYE locations.
Reach the Top 3 New Year's Eve Destinations by Coach
New Year's Eve can be a bit pricey, especially so if you want to get tickets to one of the big balls or concerts. However, there's no need to break the bank for the trip itself. Most coach companies also operate services on New Year's Eve with some of them offering special NYE connections. The low-cost provider megabus, for instance, offers bus trips to and from Edinburgh and London which cater to the needs of party-goers by leaving at around 3am.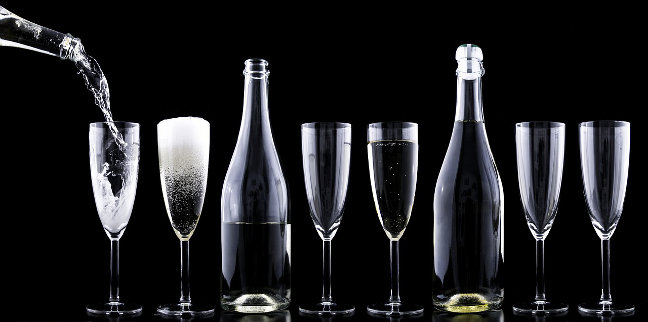 Edinburgh's Hogmanay
If you're a fan of fireworks, you need to head up north to the Scottish capital. Instead of lighting a few firecrackers at midnight, Edinburgh stages hourly firework displays from 9pm. The final firework, which welcomes the new year, is accompanied by the world's largest rendition of Auld Lang Syne. If you prefer to listen to music instead of participating yourself, then the Concert in the Gardens – headlined by Paolo Nutini – is highly recommended. Since Scotsmen know how to party, they also provide for an instant hangover cure on 1 January: If you feel a bit drowsy, simply join in the Loony Dook, when hundreds of party-goers take a swim in the freezing River Forth to collect money for charity.
Overview over megabus New Year's Eve services
Available New Year's Eve links from London
Swindon, Bristol, Newport, Cardiff, Cwmbran, Norwich, Havant, Portsmouth, Southampton (City Centre and Airport Parkway), Bournemouth, Poole, Milton Keynes, Rugby, Coventry, Birmingham, Manchester, Leicester, Loughborough, Nottingham, Sheffield, Leeds, Middlesbrough, Sunderland, Newcastle

Available Hogmanay links from Edinburgh
Newcastle, Leeds, Sheffield, London
New Year's Eve in London
There's no place like London when it comes to large-scale events. This is also true for the annual NYE celebrations which basically take place all over the city. If you didn't manage to get a ticket to the actual firework display, there's no need to despair because all of London becomes one massive party. A special place to go to for the final night out of 2016 is the Natural History Museum, which stages its famous New Year's Eve ball. However, we wouldn't recommend partying too hard because you should make sure to be up in time for the New Year's Day parade presented by the Mayor of London. This year's theme is "Lights, Camera, Action" with displays focusing on anything film and tv related. If parades are not for you, then take a trip to Oxford Street and be among the first ones to check out the January Sales.
CheckMyBus tip: If you want to stay overnight, then avoid spending too much money on a cab. Travel on the underground is free until 4.30am on NYE.

Calennig in Cardiff
In Cardiff you don't celebrate New Year's Eve but Calennig, literally meaning "the first day of the month". Celebrations in Cardiff centre around City Hall Lawn, where you can also find the Winter Wonderland. Indulging in mulled wine, hot cider and some delicious food at the Alpine Village is a good way to spend a few hours before the firework display kicks off the new year. If you'd like to bid farewell to 2016 in a more sportive way, then you can get tickets for the ice rink, which is open until after midnight. New this year is the Pulse New Year Street Party, which is basically a big fun fair organised by Pulse, one of the UK's best known gay venues. Tickets include entry to the night club as well as unlimited fun fair rides.
Share this post: