Find Bus Tours to Ski Resorts in Europe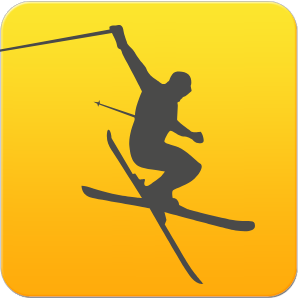 Ski resorts in Germany, Austria, Italy, France and Switzerland are easily accessible by coach and rail, making it comfortable, environmentally conscious and convenient to travel the slopes without a car. With CheckMyBus, you can easily compare the best travel deals from coach and train companies, so you can find the cheapest rides for your ski holidays and book directly online. Often, the price even includes transporting skis and snowboards. With our search engine, you'll find a variety of popular ski resorts in five European countries.
Ski Holiday in Germany

Ski Holiday in Austria

Ski Holiday in Switzerland

Ski Holiday in Italy

Ski Holiday in France
Operators, such as FlixBus, OUIBUS, Eurolines, Deutsche Bahn or ÖBB will either bring you directly to the ski area or to central stops, from which – often free – ski buses are available to get you on top of those slopes. This keeps your winter holiday affordable as well as fun.
Ski Holidays in Germany by Bus

Ski Trips to the Allgäu
Balderschwang Ski Resort
At an altitude of 1044 meters above sea level, Balderschwang is a popular ski destination, attracting skiers and snowboarders from Germany and abroad. With more than 30 kilometers of slopes to explore, and practice lifts for children, the resort welcomes newcomers and seasoned pros alike. From the Oberstdorf bus stop, you can take regional transport directly to the lift.
Nebelhorn Ski Area
Also accessible from Oberstdorf, the 2224-meter-high foghorn is sure to have plenty of snow and offers breathtaking views of the surrounding area. The valley run is Germany's longest with a length of 7.5 kilometers.
Oberjoch Bad Hindelang
With four modern chair lifts and a drag lift, you can reach 32 kilometers of perfectly groomed slopes. Bad Hindelang is truly a paradise for cross-country skiers. Those looking for alternatives to skiing can choose between three toboggan runs to cross the snowy passage. The bus takes you directly to Sonthofen, a short distance from the Oberjoch.
Ski Holidays in the Bavarian Alps
Garmisch-Classic Ski Area
Located at the base of Germany's highest mountain, the Zugspitze, the cross-country trails around Garmisch-Partenkirchen have enjoyed continuous popularity for more than 80 years. The merger of three ski mountains, Hausberg, Kreuzeck and Alpspitze creates a paradise for winter sports enthusiasts with more than 40 kilometers of piste. From leisurely family runs to the notorious Black Kandahar Run, the area can be enjoyed by everyone, regardless of experience.
Ski Holidays in Austria by Bus

Ski area Planai / Schladming
The Schladminger 4-Mountain ski area hosted the 2013 World Cup and promises the ultimate skiing experience on 123 km of slopes. On Planai, Hochwurzen, Hauser Kaibling and Reiteralm, there are a total of 44 modern cable car and ski lifts as well as 56 ski huts. Professionals can let off some steam on the permanent racetrack and little ones can learn the basics in a fun way in the new Hopsi-Winterkinderland.
Skiing Olympia SkiWorld Innsbruck
A ski holiday in Innsbruck is especially worthwhile. There are nine ski areas in the surrounding area of the Tyrolean city: Nordkette, Patscherkofel, Axamer Lizum, Muttereralm, Kühtai, Rangger Köpfl, Glungezer, Schlick 2000 and Stubai Glacier. These areas can all be reached from Innsbruck for free from ski buses. The OlympiaWorld ski pass gives you access to all lifts with just one ticket, allowing you access to 90 cable cars and ski lifts and more than 260 kilometers of downhill skiing. In the evening, enjoy wild après-ski parties.
Ski holidays in Switzerland by Bus

Ski area Chur – Brambrüesch
Looking to go directly from the city to the slopes? That's only possible in Switzerland in the alpine town of Chur. With the cable car, gondola lift, ski lift and chair lift, you can reach 20 kilometers of trails up to 2200 meters from the city center. If you want to try something new, you can do a crossblade tour. The area around Brambrüesch, Feldis and Pradaschier are perfect for the Swiss Crossblades – snowshoes with which you can also go downhill. It's well worth a try!
Ski holidays in Italy by Bus

Ski Resort Plose Bressanone
Plose, located about 7 kilometers from Bressanone, is one of the sunniest ski resorts in Italy. With a magnificent view of the Dolomites, a UNESCO World Heritage Site, the area is not only the perfect winter destination for skiers and snowboarders, but also hikers and cross-country skiers. With 61 kilometers of pistes of varying degrees of difficulty, beginners and professionals alike will get their money's worth. For experienced skiers, the legendary Trametsch run is an absolute must.
Ski Resort Livigno
The Lombard ski resort in Alta Valtellina offers two separate ski areas, but they are accessible with only one ski pass. Those who love cross-country skiing can practice on well 30 km lunge runs, including 5 km are covered with artificial snow. In December, the annual Sgambeda granfondo event, in the fashion of traditional Nordic skiing, takes place in the Visma Ski Classics circuit. 115 km and slopes of various levels promise a white holiday up to an altitude of 2,900 m.
Ski Resort Folgaria
Folgaria is a ski resort in the province of Trento, offering a ski area which covers more than 70 km. The resort is part of the Ski tour dei Forti area, between the world-famous Skirama Dolomiti, including the Lavarone and Fiorentini ski resorts. For cross-country skiers, we recommend Passo Coe, Forte Cherle and Millegrobbe. Those traveling with children can also have fun on sledges.
Ski Resort Cortina D'Ampezzo
The ski resort of Cortina D'Ampezzo, also known as the Queen of the Dolomites, is one of the most prestigious Italian destinations for skiing. Among the World Cup races, which take place every year on the Olympia delle Tofane track, James Bond also shot a part of his film right here. Just one ski pass will grant you access to all the slopes in the area, Auronzo Misurina, San Vito di Cadore and Cortina with 140 km of slopes. Do not miss the Sellaronda ski tour – promising the best way to see the Dolomites.
Skis holiday in France by Bus

Ski Resort Tignes – Val d'Isère
300 km of pistes extrend from Tignes to Val d'Isère in the Espace Killy ski area. The high season guarantees snow and lasts from September to May each year. From the end of June, summer skiing will be offered on the glacier Grande Motte. The gigantic ski resort in the French Alps, near the Italian border, offer plenty of advanced slopes for professionals as well as many easy runs for beginners. Numerous accommodations are located directly on the slopes and you can expect a very lively nightlife. Contrasting with this is the peaceful and idyllic mountain village of Tignes.
Ski Resort Chamonix Mont-Blanc
Upon arriving, the summit of Mont Blanc, standing at 4,810 meters, will call you. An emblematic city of winter sports, Chamonix delights skiers and snowboarders of all skill levels, from beginners to professionals as well as hikers. You can also enjoy the conviviality of the city's charming restaurants and shops. In the valley, you will discover the Lac Blanc in the Aiguilles Rouges reserve, and the Dard waterfall. Ascend the slopes with the cable car to the mythical Aiguille du Midi, at 3,777 meters. On the other side, the little train will take you to the Sea of Ice, where you will learn more about the everyday life of mountain people. Before leaving, you should be sure to enjoy a fondue and attend a Chamois hockey game.
Ski resort of Megeve
With 183 ski slopes of varying levels spread over 324 hectares, you'll be in for a good time at Megève! But this well known resort, is also regarded for its hiking trails and the many activities it offers, such as sledding or sled dog racing. Even outside the slopes, you will be in awe of the unique and picturesque fairy-tale atmosphere that reigns in the resort: along the medieval streets, you can enjoy the calm alpine pastures with a glass of mulled wine. Foodies should make sure to visit one of the three Michelin-starred restaurants from the city.
Avoriaz Ski Resort – Portes du Soleil
Ideally located at 1,800 meters above sea level in the heart of a region offering 650 kilometers of pistes between France and Switzerland, Avoriaz is perfect for winter sports enthusiasts. Renowned for its "gliding and music" events, the resort is the largest snowy disco in the Alps. With its original buildings and wooden facades, Avoriaz is brimming with charm and blends seamlessly into the mountainous landscape. Perfect for skiers and snowboarders looking for thrills, it also offers splendid panoramas, especially on the Dents du Midi. Through eight loops of Nordic skiing between fir forests and plateaus, you will experience all the beauties of nature.
Hire a Coach and Driver for your Ski Holiday
Group Travel to Ski Resorts

Are you traveling in a group of more than 7 people?
Do you want to be picked up directly at a place of your choosing?
Do you want to travel outside rigid bus timetables?
Would you like to have the driver directly on site? Hire a Bus: Get a Free Quote!