How can I purchase my bus ticket?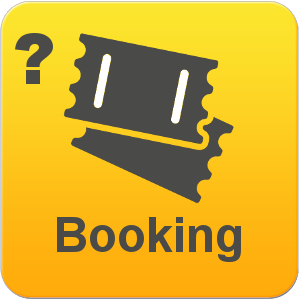 Are you looking for more information about purchasing your bus ticket? Do you want to get more information about special offers or discounted prices for the intercity bus? Or would you like to know if children are allowed to travel alone, how expensive a child ticket will be and if there is a discount for seniors or people with a disability available?
With CheckMyBus you'll learn about how you to purchase a bus-ticket and what you need to know in case of a cancellation or a rebooking. We'll tell you how you're going to receive your ticket, either per e-mail or per message to your Smartphone.
Send us your comments and questions – We're here to help!
How do I book a Ticket for the Coach?
Intercity bus travel has gained enormous popularity in recent years, which is due to the optimisation of the vehicles themselves, of their on-board features (including free WiFi and power sockets) and of the convenient accessibility of bus tickets online. You can use the internet to compare providers and to find the cheapest bus ticket and it will only take a few clicks.
Online booking: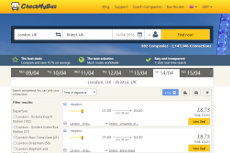 Purchasing a bus ticket online has many advantages. You can take your time to compare many offers and also sleep on the matter before actually booking a ticket. The CheckMyBus search engine will help you to get the best offer by giving you access to a lot of information, such as the current prices, the points of departure, the travel time or the comfort features offered by the different coach companies. Once you click on "View Deal" you're automatically redirected to the provider's website where you can complete the booking. Apart from the convenience, there's another big advantage of purchasing your ticket online: The online fares tend to be cheaper. Some companies, such as National Express, offer special deals – so-called funfares – which are only available if you book online and allow you to save a lot of money. Another thing is promo or discount codes: If you happen to find one, you can usually only redeem it during the online booking process. Also, there's no way you can lose your ticket if you book online: The confirmation will be sent to you via e-mail and most companies accept e-tickets nowadays. So simply go to your e-mail-programme, access the mail and show it to the conductor. Sorted!
Purchasing a coach ticket offline
If you don't like purchasing a bus ticket online, you can also get one at a larger bus station. However, funfares will not be available there and you might be asked to pay an additional service charge. The same holds true for purchasing a ticket directly from the bus driver. This is also a bit risky since the bus might be fully booked and you might have to wait for a later one or cancel your journey. Some coach companies also offer hotlines so that you can buy your ticket via telephone.
How do I Pay for My Coach Ticket?
Paying for your bus ticket is basically as easy as shopping on amazon. The most common means of payment is the credit card, which is accepted by the majority of the bus providers. In addition to that and in order to give customers a greater variety of options, larger companies such as National Express, FlixBus and Terravision also accept PayPal.
What Discounts, Vouchers and SpecialConditions are Available?
Due to fierce competition on the intercity bus market in the UK, most of the bus providers offer low-cost and attractive coach tickets to popular destinations such as London or Manchester with a wide range of promotions. The forms of deals range from £1-tickets, which are frequently available from megabus, funfares or promo codes. These special deals can mostly be acquired via online booking. Here's an overview over how to save money when going by National Express, megabus or Terravision:
Bus Provider
Discount Policy and Special Deal
megabus UK

Baby: 0-3 years old, free. Adult accompaniment is required
£1 trip offered frequently through online booking
Discounts for students who are members of national union of students (NUS or NUS extra)
Scottish Entitlement Card holder: free coach trip within Scotland

National Express

Baby: 0-3 years old, free. Adult accompaniment is required
Child fares: 3-16 years old. Proof of age is required
Funfares: lowest priced tickets. Online only
Discounts for students who are members of national union of students (NUS or NUS extra): 25% off the standard ticket price
Young Person's Coachcard (16 to 26 or full time student): 1/3 off the standard ticket price
Disabled Persons Coachcard: 1/3 off the standard ticket price
Senior Coachcard (over 60): 1/3 off the standard ticket price
Family Coachcard: Free bus travel for children, but adults and children must travel together.
Scottish Entitlement Card holder: free coach trip within Scotland
E-voucher

Terravision

Cheap deals are frequently offered for online booking
No booking fee
E-voucher (6 months valid)
What Happens if I Lose My Ticket?
Tickets are very important to get on the coach. Please note that if your ticket that is purchased from a ticket office or at a station is lost or stolen, most of the times you're required to purchase a new one. However, if you delete your e-ticket by mistake and still know your ticket number you should be able to request a new one per e-mail.
How do I Cancel and Modify my Booking?
The conditions for changing a reservation or cancelling a ticket differ from company to company. Here's a detailed overview over the different policies, which helps you make the right choice:
Bus Provider
Cancellation Policy, Changing a Booking and Refunds
megabus UK

Changes must be made 24 hours prior to departure.
Changes can conveniently be made online.
Procedure fee is £1. Ticket difference will be charged based on current price.
Refund not available.

National Express

Cancellation must be made 72 hours prior to departure.
Not every ticket type is refundable.
Changing dates requires £5. Plus, a price difference has to be paid based on the current price.
Original ticket must be presented before boarding the coach with amendment reference quoted.
Flexible fare add-on entitles to a full refund 24 hours before departure.
For cancellation or amendment, passengers can resort to National Express Customer Contact Centre online or 03717 818181 (0044 3717 818181 from overseas) 24/7.
Please have your ticket number at hand when making any changes or asking for a cancellation.
In case of a flight delay, a later departure may be provided. Amendments of any kind are charged £5 plus ticket price difference.

Terravision

Modification of travelling date can be made at least 24 hours prior to departure.
Terravision tickets are non-refundable.
For further info, passengers can contact Terravision via e-mail: customerservices(at)terravision.eu